Johnny Depp's Latest Legal Maneuver Ends In Disappointment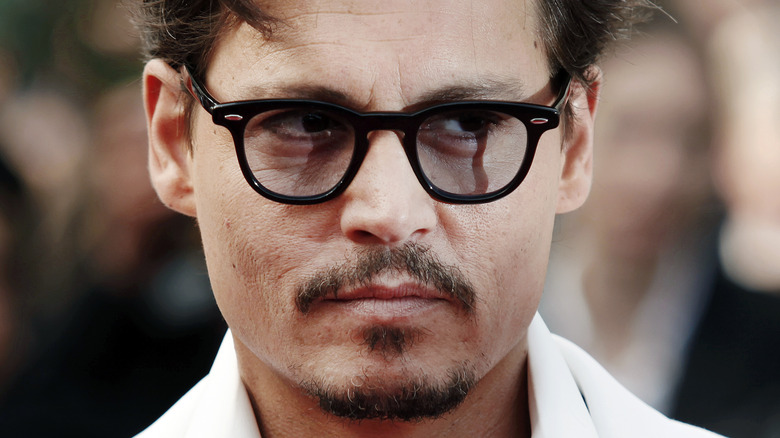 Andrea Raffin/Shutterstock
In the midst of Johnny Depp's $50 million defamation case against Amber Heard, the actor's legal team has just filed another motion. The lawsuit, originally filed by Depp in 2019, came in response to Heard's claim that she was a victim of sexual abuse in a previous relationship in a Washington Post op-ed. Depp alleged that Heard's article caused irreversible damage to his acting career. Heard then countersued her ex-husband for $100 million, claiming that Depp, with the help of his attorney Adam Waldman's public statements, devised a "smear campaign" in an attempt to destroy her credibility, according to Page Six.
"This stream of false and defamatory accusations against Ms. Heard is all an attempt to ruin her life and career," the suit claimed. "Simply because she was a victim of domestic abuse and violence at the hands of Mr. Depp and had the audacity and temerity to finally come forward to end it." 
After weeks in court, the trial remains underway in Virginia, and the proceedings are messy, to say the least. Now, the "Pirates of the Caribbean" star has filed a new legal motion against his ex-wife, that was ultimately met with disappointment for Team Depp.
Amber Heard's counterclaim prevails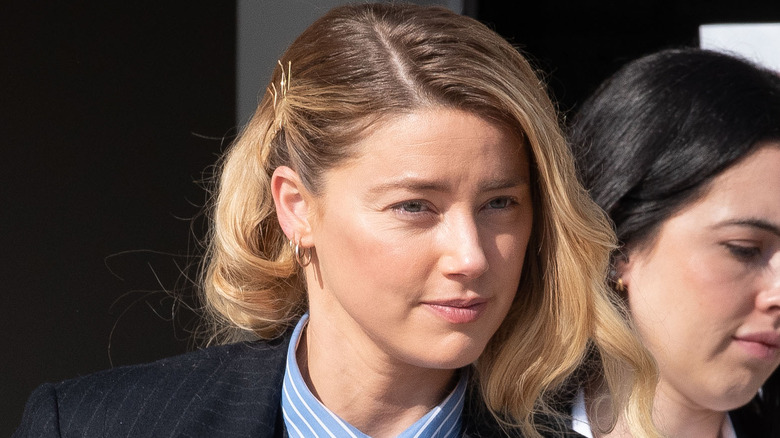 Consolidated News Pictures/Getty Images
Johnny Depp made an unsuccessful attempt to thwart Amber Heard's countersuit against him. Following Heard's testimony on May 24, Depp's team filed a routine motion to dismiss the "Aquaman" star's $100 million counterclaim, suggesting that her allegations were "patently false," per People. Depp's attorney, Ben Chew, argued that there was "no evidence that Mr. Depp even saw the statements by [his attorney Adam Waldman] until he was sued." 
Judge Penney Azcarate, who is presiding over the case, ultimately denied Depp's request to dismiss Heard's counterclaim. "It is not my role to measure the veracity or weight of the evidence," Azcarate ruled.
And while Waldman is not a part of Depp's legal team in his defamation trial against Heard, Depp's former attorney's previous video testimony was used in the contentious case. However, Independent reports that Waldman's testimony was vague, as he was instructed by Chew to not answer most questions due to "attorney-client privilege." The final outcome of Depp and Heard's civil cases against each other will be determined by a jury after May 27, when the highly controversial trial is scheduled to end.