Kylie Jenner Flashes Stomach On Social Media Following Pregnancy Reports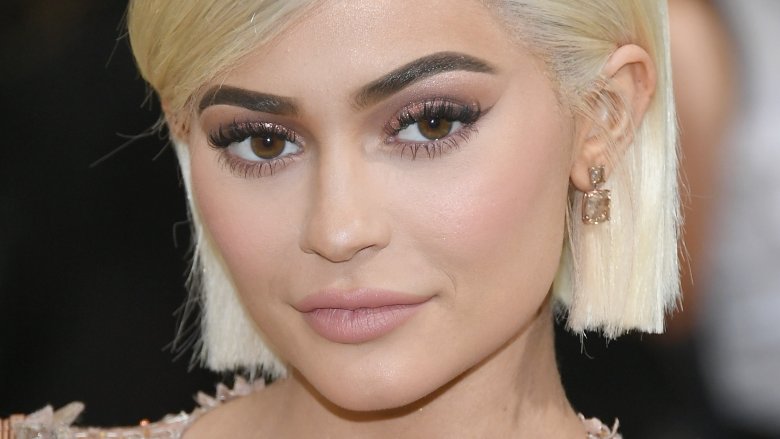 Getty Images
Kylie Jenner is playing coy about her pregnancy news.  
On Sept. 24 2017, the reality star took to Instagram to share a couple photos—her first since news broke that she was expecting her first child with boyfriend Travis Scott. The first photo showed Jenner and several of her friends all posing in white bathrobes with the caption, "Mornings."
The second shot shows the makeup mogul with her hand on her waist and ever so slightly lifting up her baggy sweatshirt to reveal a glimpse of her stomach. 
"Yesterday was cute," Jenner captioned the image, which featured her BFF Jordyn Woods and a giraffe. "Hope you had the happiest of birthdays Jordy. Love you forever ever and beyond."
In both pictures it's pretty difficult to tell whether or not the Life of Kylie star has a baby bump or not. However, the youngest member of the Kardashian-Jenner clan has proved over the years that she definitely knows how to make camera angles work to her advantage. It'd seem that Jenner is trying to draw eyes toward her belly area. However, the reality star and the rest of her famous family have remained silent about the news thus far. 
Meanwhile, the 20-year-old has sent her social media followers into a frenzy with followers commenting things on her most recent pictures like, "LMAO........showing her stomach WHY IS SHE SO EXTRA," and "GIRL ARE YOU PREGNANT OR NOT THE WORLD NEEDS TO KNOW."
While we wait for Jenner to stop posting photos on Instagram and actually offer up some information, read up on why we're a bit concerned about her and Scott's baby.