Who Inherited Amy Winehouse's Money After Her Death?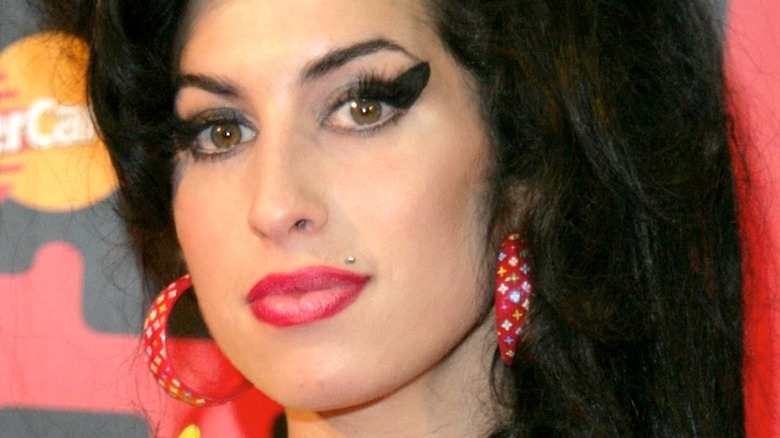 Jmenternational/Getty Images
Amy Winehouse was known as one of the most popular and talented singer-songwriters of her era, dominating the field of soul, jazz, and R&B at the height of her career in the 2000s when she was only in her 20s. As fans of hers will remember, Winehouse — who had a well-documented and life-long struggle with drug and alcohol addiction (even writing a song about it) — tragically died of accidental alcohol poisoning in July 2011 in her native London. She was only 27, joining the many other musicians and talented artist to die a death of despair at that same age. 
Given her young age and understandable preoccupation with other aspects of her life, not least among them her music (for which she won multiple Grammys), Winehouse did not have children at the time of her death. She did leave behind a boyfriend, an ex-husband, as well as two parents, however. So, who were the people who ended up inheriting her hard-earned money? Considering the huge news coverage at the time surrounding the death itself, the answer to that question may have escaped the eye of many of her fans, and it turns out that there is a rather intense element to the story that developed only recently. 
Amy Winehouse's parents inherited her fortune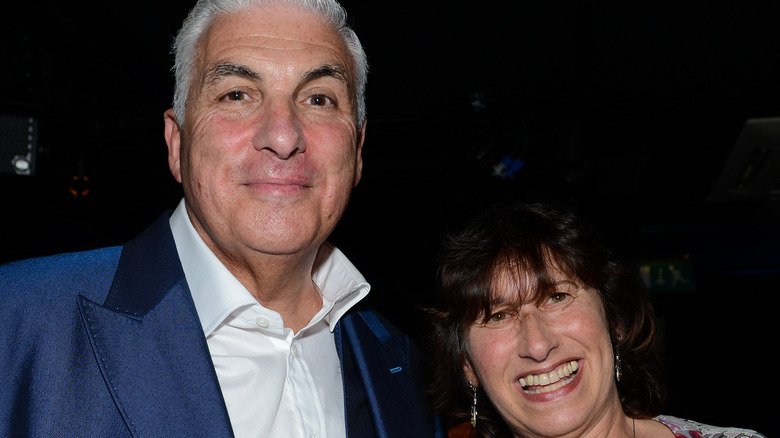 Andy Sheppard/Getty Images
After her death in London in July 2011, Amy Winehouse's inheritance went to her parents. Since she was not married, had no children, and left no will, this occurred by default. Her father, Mitch, who was 60 at the time of her death, was revealed about a year later to be the administrator of her estate, per Rolling Stone, which amounted to around $4.6 million after taxes. In addition, according to The Star, her fortune is estimated to have substantially increased in the years since her death, due to royalties.
According to Smooth Radio, Mitch and Janis divorced around 1993, when Amy was around 9. However, they obviously remained in touch, especially after their daughter found so much success as a musician. Mitch, as well as his ex-wife Janis, who was 56 at the time of Amy's death, used some of the money to found the Amy Winehouse Foundation in the years after. The foundation aims to raise awareness and prevent harm from drug and alcohol misuse, especially among young people.
Amy Winehouse's ex later tried to take a share of the inheritance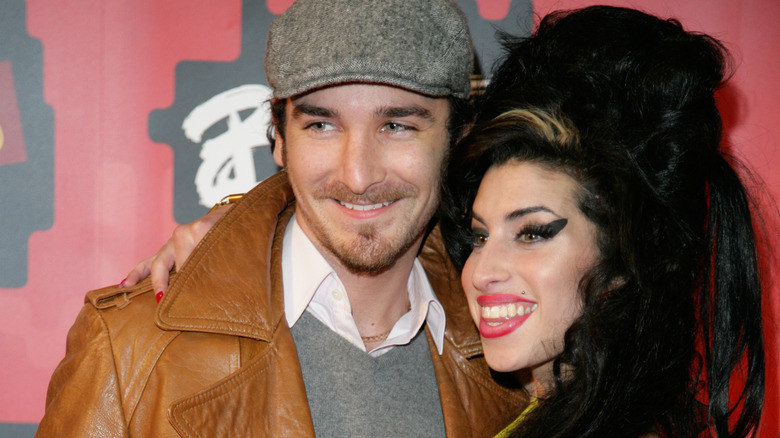 Jmenternational/Getty Images
Although it was Amy Winehouse's parents who inherited the singer's money after her death, there was at least one other who tried. British video production assistant Blake Fielder-Civil was Winehouse's husband from 2007 to 2009, after they dated on and off for several years. Despite divorcing two years before her death — and despite Winehouse being in a serious relationship with a man, Reg Traviss, with whom she intended to have children and marry — Fielder-Civil nonetheless tried to claim a share of her fortune after her death anyway. 
According to The Sun, Fielder-Civil tried to claim some of Winehouse's money in 2019, eight years after her death, under the pretense that she wrote some of her biggest hits while they were together. Needless to say, the claim was not well-received by Winehouse's family, who sources said were "very upset" about the situation, naming the singer's mother Janis in particular. Another source referred to Fielder-Civil, who admitted to introducing crack and heroin to Winehouse, as an "utter scumbag," adding that it was "unbelievable" that he would try to make such a claim only days after the eighth anniversary of her death.
Needless to say, Fielder-Harris ended up receiving no money from her inheritance. He did receive around £250,000 as part of the divorce settlement. However, it seems pretty apparent that Mitch and Janis have been much more productive with their daughter's money than Fielder-Harris ever was.
If you or anyone you know is struggling with addiction issues, help is available. Visit the Substance Abuse and Mental Health Services Administration website or contact SAMHSA's National Helpline at 1-800-662-HELP (4357).