Kevin Spacey Is Facing Disturbing New Charges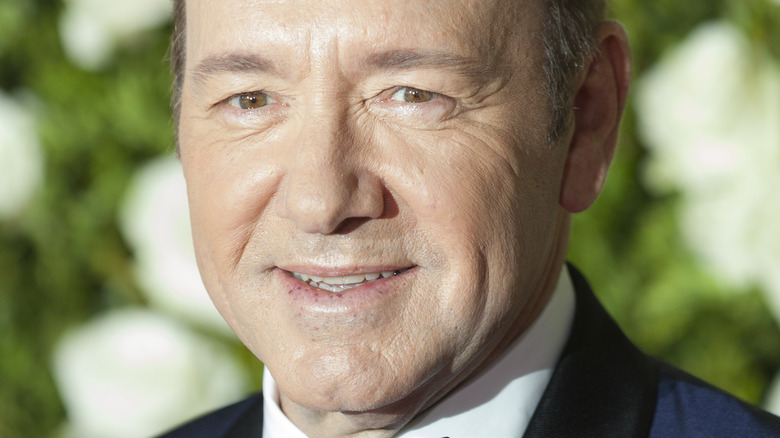 lev radin/Shutterstock
Kevin Spacey is in headlines again for basically the first time since he was first accused of sexual assault in 2017 — but it's surely not the comeback tour the actor was aiming for. It looks like Spacey has been charged with four serious allegations in the United Kingdom. 
In 2017, Anthony Rapp was the first (but not the last) person to accuse Spacey of misconduct, alleging that the actor sexually assaulted him at a party in the '80s, when Rapp was just 14 and Spacey was 26, according to the Independent. Spacey has denied the accusations and tried to get Rapp's lawsuit thrown out. Spacey was also accused of misconduct on at least 20 occasions between the years 1995 and 2013 at London's Old Vic Theatre, where he used to be artistic director, according to ABC News. He faced additional allegations in the U.S., including one accusation of sexual assault that was dropped because of the statute of limitations, per BBC, and one that was dropped because the accuser died, per the Los Angeles Times. 
Now, he's facing real charges.
Kevin Spacey faces five criminal charges in the U.K.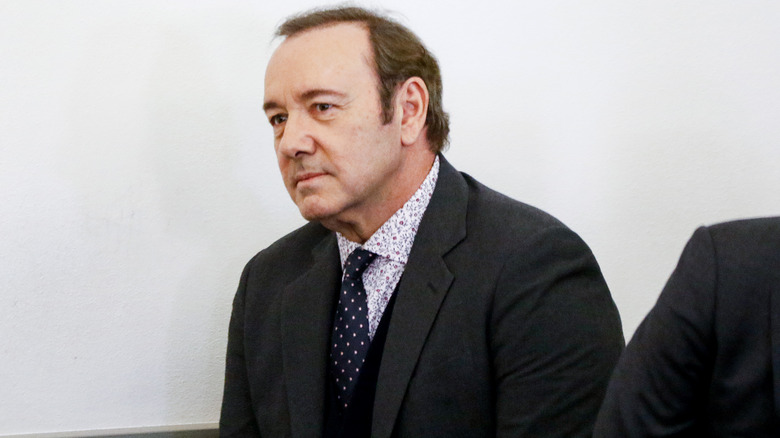 Pool/Getty Images
Kevin Spacey is being criminally charged for sexual assault in the U.K., according to Rolling Stone. In a press release, head of the CPS Special Crime Division, Rosemary Ainslie, said the actor is being charged with four counts of sexual assault against three men. Additionally, according to the statement, "The CPS has also authorized one charge of causing a person to engage in penetrative sexual activity without consent."
Rolling Stone reports that two of the charges relate to an incident that took place in London in March 2005, two are from an August 2008 incident in London, and the fifth is regarding a 2013 incident in Gloucester. So far, we don't have any details other than that. 
What we can say is that this probably isn't good news for Spacey's attempted comeback at Cannes. He was set to star in "1242 — Gateway to the West," according to the Independent, one of the unmade films seeking distribution at the Cannes Market.