Inside Ray Liotta's Relationship With Jennifer Lopez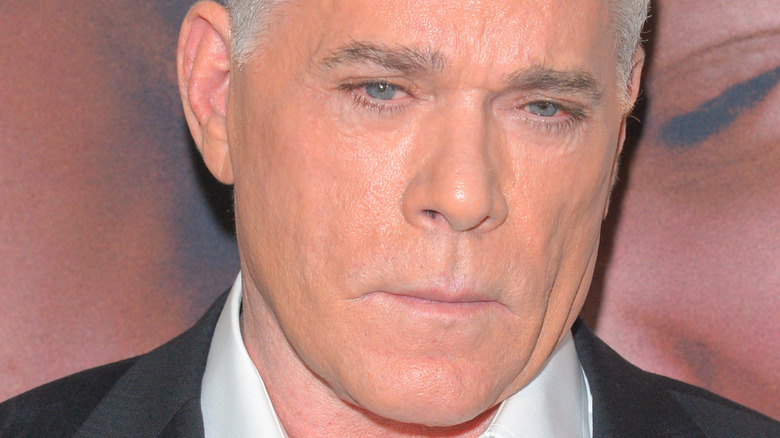 Ron Adar/Shutterstock
Ray Liotta, the star of beloved classic films including "Goodfellas" and "Field of Dreams," is being grieved by Hollywood after tragically dying in his sleep. According to Deadline, the 67-year-old actor was in the Dominican Republic filming the movie "Dangerous Waters," which was one of a handful of projects that he had in the works at the time of his death.
During his decades-long career, Liotta had working relationships with some of the entertainment industry's biggest stars, including Robert De Niro, Kevin Costner, and Johnny Depp. He might be remembered best for his charismatic performance as mobster Henry Hill in the 1990 biographical drama "Goodfellas," but decades after portraying the FBI informant, Liotta completely swapped allegiances by signing on to play one of the boys in blue in the NBC crime series "Shades of Blue." However, his character was a cop of the corrupt variety who had to deal with an informant of his own, a fellow NYPD officer played by Jennifer Lopez.
Lopez executive produced the series, which premiered in 2016. But even when the cameras weren't rolling, she remained in character by deferring to Liotta, who played her superior on the show. "He's the boss on and off camera. I don't really try to challenge that in any way, shape, or form," Lopez told Parade. Their unique dynamic helped keep them on TV for three seasons, and it was Lopez herself who ultimately pulled the plug on the show — much to Liotta's dismay.
Ray Liotta wasn't a fan of one of J.Lo's work habits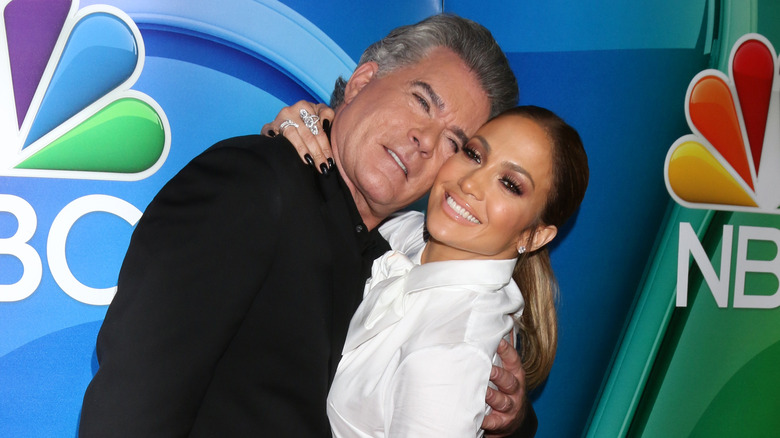 Kathy Hutchins/Shutterstock
Jennifer Lopez and Ray Liotta were on great terms when their working relationship began. In a January 2016 interview with Extra, Lopez revealed that she had given Liotta tickets to her show in Las Vegas and teased that she might invite him up on stage. "Put me in a chair where you can dance around me," he joked in response. Unfortunately, Lopez's Vegas residency and other obligations wreaked havoc on her schedule and led to the multi-hyphenate star deciding to end "Shades of Blue" in 2018.
"As it wore on, I think she knew she was leaving, and I don't want to bash her, but her discipline got a little looser," Liotta told Insider in 2018, adding, "Just every now and then she would come late, and if you come late it's a domino effect." Lopez admitted that she was struggling to juggle her heavy workload and motherhood at the time but said she was sad to bid adieu to the show. "I wish I could do it for seven years, but I can't with everything else going on," she told TV Insider.
While Liotta wasn't a fan of Lopez's occasional tardiness, he insisted that he enjoyed working with her and didn't want the series to end. "I'm truly going to miss doing it," he said at the ATX Television Festival, per Deadline. "I think Jennifer is f**ked up for not wanting to it again."