Jeff Bridges Reveals His Health Was Even More Dire Than Anyone Knew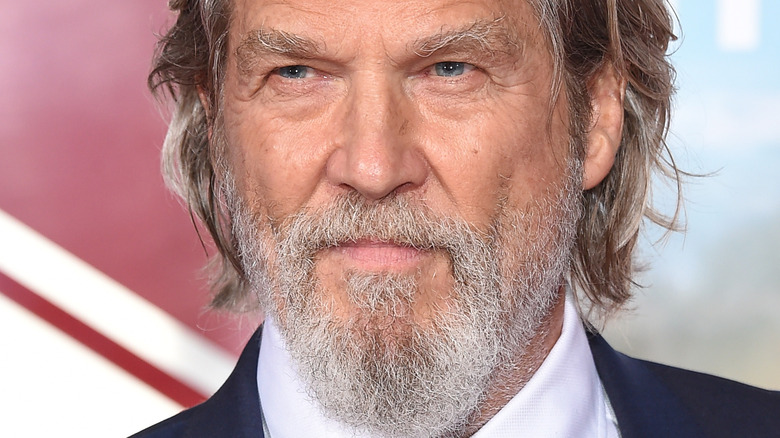 DFree/Shutterstock
In a way, Jeff Bridges seems invincible. The renowned actor, who won an Academy Award in 2009 for "Crazy Heart" and has garnered six more nominations over the years, has been in the entertainment industry since he was a baby. His father Lloyd Bridges and brother Beau Bridges have similarly impressive resumes, and all three of them are veterans not only in Hollywood but in the military as well, winning the Lone Sailor Award in 2011 for their services. Jeff's other acclaimed credits include "The Big Lebowski" and "True Grit" and he's also starred in blockbusters such as "Iron Man" and the "Tron" franchise.
However, even Hollywood royalty isn't immune to the health struggles facing the rest of us. In 2020, Bridges opened up about being diagnosed with lymphoma, a cancer of the lymphatic system. "As the Dude would say.. New S**T has come to light," Bridges tweeted, quoting his "Big Lebowski" character. "I have been diagnosed with Lymphoma. Although it is a serious disease, I feel fortunate that I have a great team of doctors and the prognosis is good."
Bridges underwent chemotherapy after the diagnosis, but he says that the notoriously grueling treatment was a walk in the park compared to another health issue he experienced concurrently.
Jeff Bridges dealt with COVID-19 in addition to cancer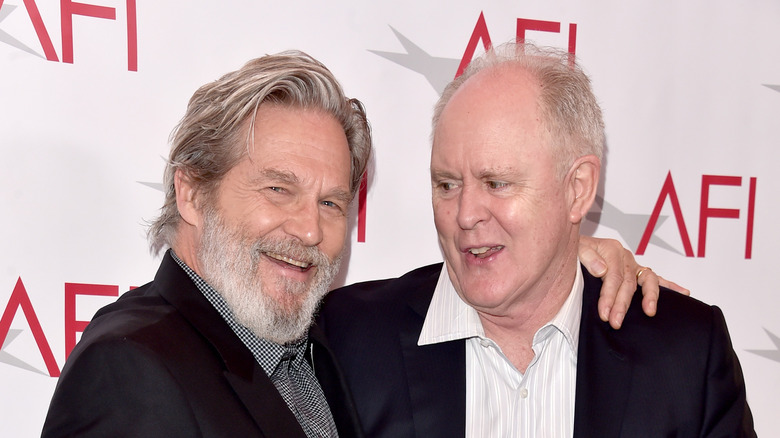 Alberto E. Rodriguez/Getty Images
At the same time as his lymphoma diagnosis, Jeff Bridges also tested positive for COVID-19. The actor said that he contracted the virus in early 2021, before the vaccine was widely available. "I had no defenses," he told People in an interview published on May 26. "That's what chemo does — it strips you of all your immune system. I had nothing to fight it. COVID made my cancer look like nothing."
Bridges says he nearly died from the combined illnesses. However, he eventually recovered from COVID and got double vaccinated, and his lymphoma is also in remission following convalescent plasma therapy. After his time away from the spotlight, Bridges is making his return with "The Old Man," an FX series co-starring John Lithgow. The project is a long time coming; FX Entertainment president of original programming Nick Grad told Variety in 2019, "Jeff Bridges is an iconic, extraordinary actor and to have him as the star of this series is an incredible moment for FX." The role marks Bridges' first regular role on a TV series in years, amid a career almost exclusively in film.
Throughout such a dark period in Bridges' life, he's credited his family for helping him overcome both illnesses. "Who would say, 'I'd love some cancer and give me a dose of COVID?'" he joked. "But my ability to receive all the love and give it was just heightened... Everything was turned up in the most beautiful way."