Jada Pinkett Smith Shares Sad Revelation About Relationship With Her Mom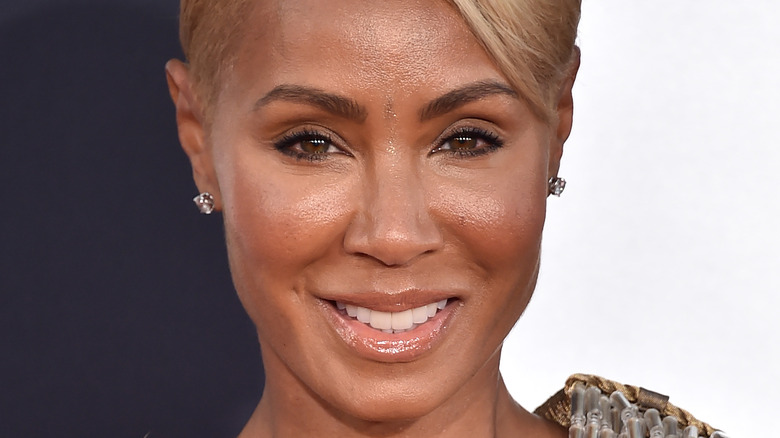 DFree/Shutterstock
We may receive a commission on purchases made from links.
Jada Pinkett Smith and mother Adrienne Banfield-Norris have always appeared close. Co-hosts of Facebook's "Red Table Talk," the mother-daughter duo has been spilling intimate family secrets to viewers since 2018. A shocking clip from the show's archives resurfaced in April, in which Jada shared that she and husband Will Smith only "got married because Gammy [Banfield-Norris] was crying" (per the New York Post).  "I was under so much pressure, you know, being a young actress, being young, and I was just, like, pregnant and I just didn't know what to do," Jada said at the roundtable, which included her mom, Will, and their daughter Willow. 
Indeed, Jada and Banfield-Norris' Facebook talk show often feels like a session of family therapy. In another stunning admission, Banfield-Norris revealed directly to Jada that she has had "non-consensual sex" with the "Gotham" alum's father, Robsol Pinkett Jr. (via People). "I knew that my mother and my father had a very violent relationship early on," Jada said in the same episode, noting that she always noticed "a couple scars" on her mother's body as a child. 
For a mother and daughter whose relationship has seemingly endured the worst (and survived), there was one surprisingly missing element during Jada's childhood.
Jada Pinkett Smith and her mom are close despite lack of touch in childhood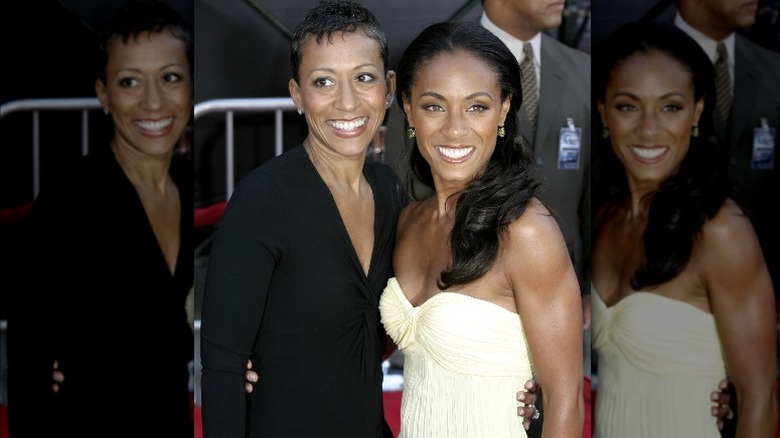 Tinseltown/Shutterstock
Jada Pinkett Smith wishes she and her mom hugged more in her youth. On a recent episode of "Red Table Talk," Jada and Adrienne Banfield-Norris revealed a lack in their past connection while interviewing author Kelly McDaniel, who penned "Mother Hunger: How Adult Daughters Can Understand and Heal From Lost Nurturance, Protection and Guidance." Banfield-Norris said in a clip obtained by E! News, "One of the things that was so missing in my relationship with my mother and with Jada was just touch."
With Jada confirming the deficit in "cuddles" as a child, Banfield-Norris added, "It's awkward because we didn't hug in our family. We knew we were loved, but it just wasn't that kind of nurturing touch" (per the New York Post). The 68-year-old now hugs granddaughter Willow Smith plenty, telling the "Emo Girl" singer fondly, "It felt so good to be able to have that." Unfortunately, as Banfield-Norris shared, "I missed it with Jada."
Banfield-Norris was far from being an absent mother, however. During the same episode, Jada divulged how Banfield-Norris "saved [her] life again" when she cautioned her against boarding a stranger's boat in Italy once, per People. Jada, who was "about to get on that boat," heard her mother's warning that "if something happens to you, nobody's gonna hear you," snapping her out of it. She reminisced, "I said, 'Oh, snap, Mom. You right.'"