Jada Pinkett Smith Recalls The Advice From Her Mother That Might Have Saved Her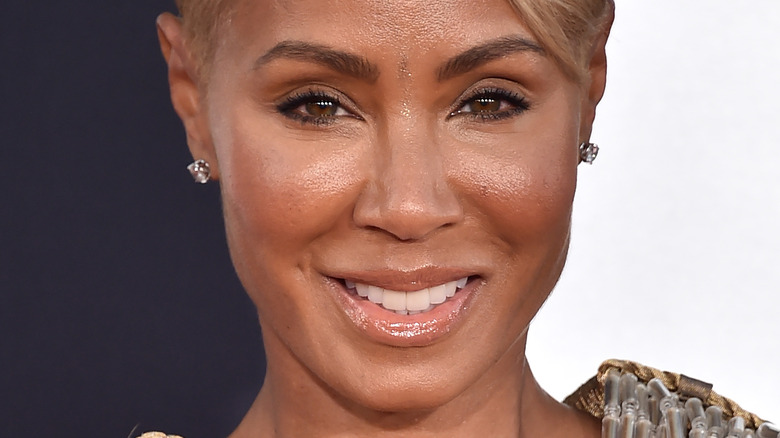 DFree/Shutterstock
Maybe not all the time, but there are some times in life when you just need to listen to your mother. For instance, when you're 20 years old and in a foreign country and about to do something potentially dangerous. Just ask Jada Pinkett Smith, who used her mother-daughter-focused episode of "Red Table Talk" to share one piece of advice her mom, Adrienne Banfield-Norris, once gave her that could have saved her life. 
Banfield-Norris, as well as Pinkett Smith's daughter Willow Smith, joined her at the red table for the candid talk in an episode titled, "How Destructive Mothers Damage Their Daughters: Could This Be You?" The episode also features an interview with licensed counselor Kelly McDaniel, author of "Mother Hunger." The episode may not shy away from the ways in which moms can, and do, harm their daughters, but Pinkett Smith also reminds viewers of how mothers really do, on occasion, know best.
Jada Pinkett Smith's mother warned her not to trust a stranger
In the latest "Red Table Talk" episode (via People), Jada Pinkett Smith recalls a time when she was by herself in Italy when she was 20 years old, and a stranger invited her onto his boat. Young Pinkett Smith called her mom before getting on the boat, and it's probably a good thing she did, because Adrienne Banfield-Norris was not about to let her daughter put herself in danger, and told her straight up, "Do not get on that boat."
According to Pinkett Smith, her mother argued (pretty convincingly, we have to say), "'If something happens to you, nobody's gonna hear you. You're gonna be in the middle of nowhere. Do not — Jada!' And I said, 'Oh, snap, Mom. You right.'" Pinkett Smith, who "was about to get on that boat," reflected on how the situation could've gone awry. She shared, "For all I know I could've been trafficked. Straight up. Because they knew I was alone. I think to that day like, 'She saved my life again.'"
That's not to say their relationship was always perfect. Also in the episode (via E! News), Banfield-Norris admitted that she wished she'd given her daughter the kind of "nurturing touch" she needed. "One of the things that was so missing in my relationship with my mother and with Jada was just touch," she said.