Tom Wopat Hit With New Charges In Assault Case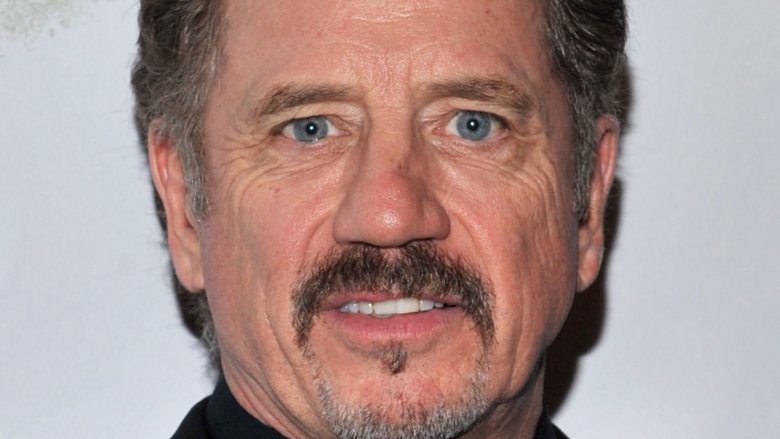 Getty Images
Two weeks after he was taken into custody and charged with indecent assault and battery, and possession of cocaine, Dukes of Hazzard star, Tom Wopat, now faces new charges in connection with the case. 
TMZ reports that another cast member of The Regal Music Theatre's production of 42nd Street, in which Wopat was set to star the day after his arrest, has accused Wopat of touching her inappropriately. Court documents obtained by TMZ show that the newest accusations come from "a 16-year-old actress," who stated that Wopat "poked her in the stomach with his finger" while she was wearing a cropped top, as well as "struck her butt with his script" and said, "Nice butt."  
The unnamed minor also alleges that Wopat told her, "I'm a creepy old man, you're really talented and really cute." 
The documents also claim that when Wopat was told, "Don't flirt with this girl, she's only 16," he allegedly responded, "Don't worry because my wife is 17 years younger than me so I'm good."
According to Waltham Wicked Local, the same alleged victim reported that Wopat was "pacing outside the girls dressing room," and allegedly said, "I'm going in because I have to re-learn the names of all the girls because of their wigs." She claims that she denied him access to the dressing room after he allegedly said, "Don't worry I wasn't peeking." 
Waltham Wicked Local also reports that a police report states that Robert Eagle, producing artistic director for the Regal Players, spoke with Wopat "on three occasions about inappropriate behavior," including "being intoxicated" and using foul language in front of teenage and college-aged cast members.  
After his initial arrest, a judge ordered Wopat to "keep 100 feet away from the woman who accused him of assault." 
Wopat has denied the initial allegations, and, in a statement published by USA Today, also said that he was "forced by court order to leave" the Waltham, Mass. regional theater's production. Wopat's statement also said that he will take "personal time to address his ongoing struggle with substance abuse." He has yet to address the new allegations. 
Actor Rich Allegretto replaced Wopat in 42nd Street.