Shakira's Legal Issues Are Only Getting More Serious
Roy Rochlin/Getty Images
When Shakira sang "Whenever, Wherever" in 2001, she probably didn't predict its future relevance in a court proceeding. In 2018, according to Spanish News Today, she was charged with failing to pay €14.5 million euros (equivalent to $15.5 million) in taxes between 2012 and 2014 after a dispute about her place of residence.
While Shakira claimed she resided in the Bahamas during this time, the Spanish courts have accused her of primarily living in Spain and misrepresenting her whereabouts to avoid paying Spanish taxes. According to the Times, Spanish tax authorities have even looked at bills from Shakira's hairstylist to determine how much time she spent in the country. Meanwhile, Shakira claims that she wasn't living in Spain full-time until 2015, Reuters reported, and has since paid the necessary Spanish taxes. She forked over $25 million in back taxes to the Spanish government in 2018, though the case is still ongoing.
To make matters worse, Shakira was named in 2021's Pandora Papers, a leak of nearly 12 million financial documents revealing offshore accounts and potential tax evasion among the wealthy. Other big names mentioned in the data breach include fellow musicians Elton John and Ringo Starr. Now, Shakira is facing yet another setback after a recent development in court.
Shakira has lost her tax fraud appeal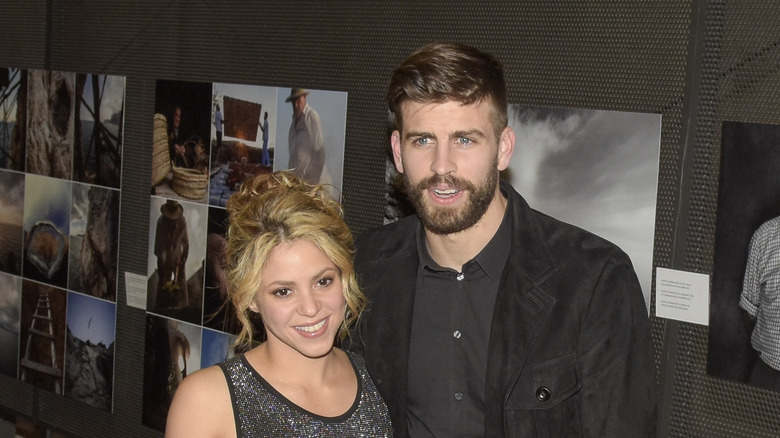 Robert Marquardt/Getty Images
The latest blow to Shakira's case came on Thursday, May 26. Her appeal has been struck down, meaning the Spanish court believes they have enough evidence to continue with the charges. During the court's statement (per AP News), they said that she was "a habitual resident of Spain" between 2012 and 2014. Spanish taxes apply to those who live in the country for over 183 days out of the year, or six months and a day, which they argue Shakira exceeded.
If Shakira is convicted of tax fraud, she could potentially face prison time. However, if her sentence is under two years, she could likely weasel out of it as a first-time offender and pay a fine instead. Shakira's legal team isn't going down without a fight, releasing a statement after the ruling, via Reuters, stating, "Shakira's conduct on tax matters has always been impeccable in all the countries she had to pay taxes and she has trusted and followed faithfully the recommendations of the best specialists and advisers."
Unfortunately, tax issues among famous musicians are nothing new. Fellow Latin pop superstar Marc Anthony has had his fair share of them over the years, although he's never faced jail time. Independently of Shakira's own issues, her husband, Barcelona soccer player Gerard Piqué, also had to give the Spanish government €2.1 million euros ($2.3 million) in 2019. With so much working against Shakira's favor, she'll have to try everything to put her tax troubles in the rearview mirror.