The Stranger Things Stars Who Go To College While Acting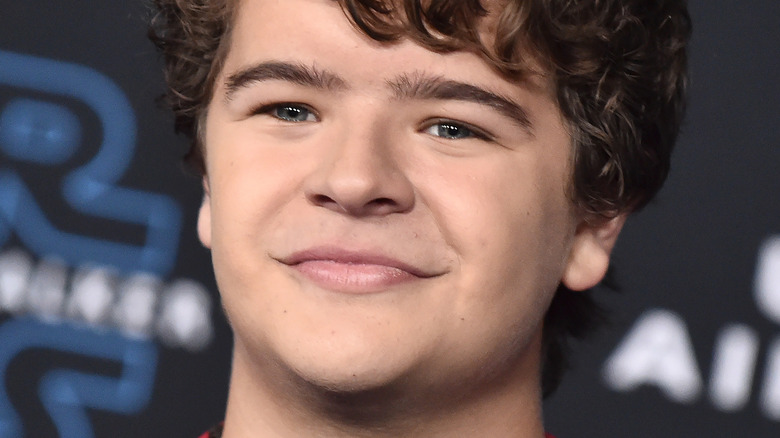 DFree/Shutterstock
"Stranger Things" took the world by storm when it first aired back in 2016. The perfect blend of family comedies like "The Goonies" and the dark sensibilities of works like Stephen King, it blended together a nostalgia package for the '80s. Much of that popularity rested on a young cast who were just kids when the show started.
But, with several years-long gaps between seasons of "Stranger Things" — it's been three years since Season 3 — that cast now consists of young adults who are not quite the children audiences remember. In a 2022 interview with Geek Culture, Gaten Matarazzo, who plays Dustin, reflected on growing up on camera. "It's crazy seeing the whole gang grow up on the show! What I don't like is seeing videos and interviews of us at that age, because it's just a plethora of cringe."
All of the cast has previously considered what they wanted to do outside of the show once they reached adulthood. Finn Wolfhard, who plays Mike, told Dazed in 2016 he wanted to direct films, for instance. But that time is now upon them. While the latest season is focused on high school, several "Stranger Things" cast members will be balancing acting with going to college!
The Stranger Things cast prepares for college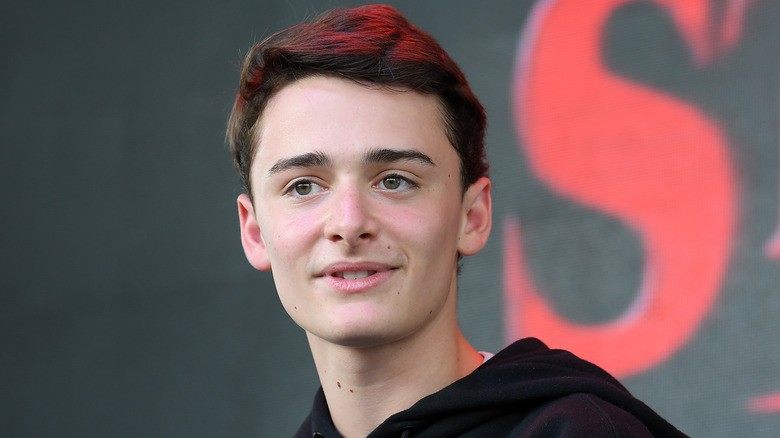 A.PAES/Shutterstock
Will Beyers might be long-suffering on the show, but in real life, star Noah Schnapp is living his best life. In the fall of 2022, the "Stranger Things" star will reportedly not only be heading to college, but one of the top colleges in the country. According to E! Online, the actor posted a video of himself and his family reacting to his acceptance to the University of Pennsylvania.
Meanwhile, co-star Caleb McLaughlin opened up about attending college. In an interview with People in 2019. McLaughlin shared his excitement about higher education. "I was home-schooled before I got into 'Stranger Things,'" he said. "I remember when I was in the fifth grade — I was like, 'I want out of this. I want to do home-schooling. I want to learn on my own leisure.' I just finished high school, I graduated. So I'm done, but I'm going to college this fall. Just take some courses, online courses. Going to do the home-schooling thing again."
For Gaten Matarazzo, it's unknown what his education plans are, but in an interview with The Hollywood Reporter from 2019, he weighed in on his character Dustin. "[Dustin will] probably be going to college and get his Master's [degree] and then become like a Nobel Prize-winner. He seems like a smartypants."
Other Stranger Things stars and their education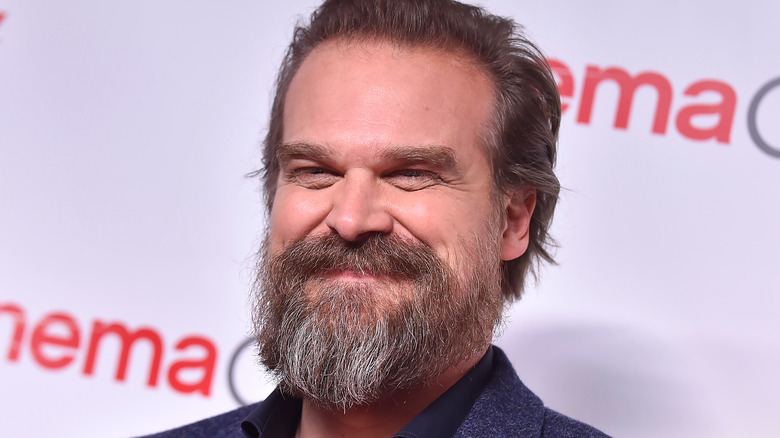 DFree/Shutterstock
While the younger cast is still finding their way in the world, much of the older cast has already gone through the trials and tribulations of college and adulthood. Take Joe Keery, for instance, who attended The Theatre School at DePaul University before joining the show, according to PopBuzz. And everyone's favorite sheriff, Jim Hopper, attended Dartmouth.
Actor David Harbour spoke with students at his alma mater about his recent fame. "As time has gone on, I've figured out that things don't come along until you're ready for them. That's when things have come to me—when I really want them and when I really need them."
Natalie Dyer was actually attending New York University when she was cast as Nancy Wheeler in "Stranger Things." As she told Refinery29 in July 2019, "It was definitely something to navigate. Especially living in New York, I was so used to this life of walking around and not thinking about anything." It seems the entire cast has learned to balance fame with their personal lives.