The Truth About Irina Shayk And Cristiano Ronaldo's Relationship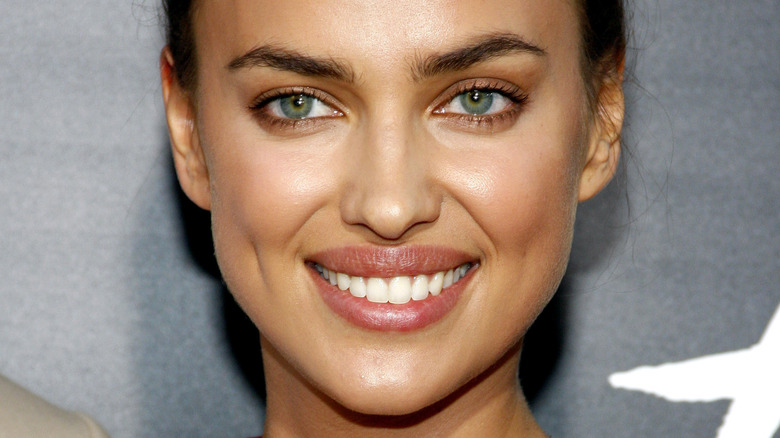 Tinseltown/Shutterstock
Since stepping into the spotlight, Russian supermodel Irina Shayk has been linked to a slew of famous men over the years, with the most recent being Kanye "Ye" West. The rapper was first linked to Shayk in 2021, a few months after his wife Kim Kardashian officially filed for divorce. "Kanye and Irina connected recently when they were both in New York City," a source told E! "Kanye has expressed he doesn't want anything serious but likes Irina's vibe."
Given that the rapper never wanted "anything serious," it was no surprise that the relationship was short-lived. In August 2021, Shayk and Ye broke up. "Kanye has been busy working and spending time with his kids," a source told People. "He finds Irina amazing though. They remain friendly."
But before her whirlwind romance with the "Donda" rapper, Shayk had been in far more serious relationships with other famous men — including famous soccer player Cristiano Ronaldo.
Irina Shayk and Cristiano Ronaldo met at a campaign shoot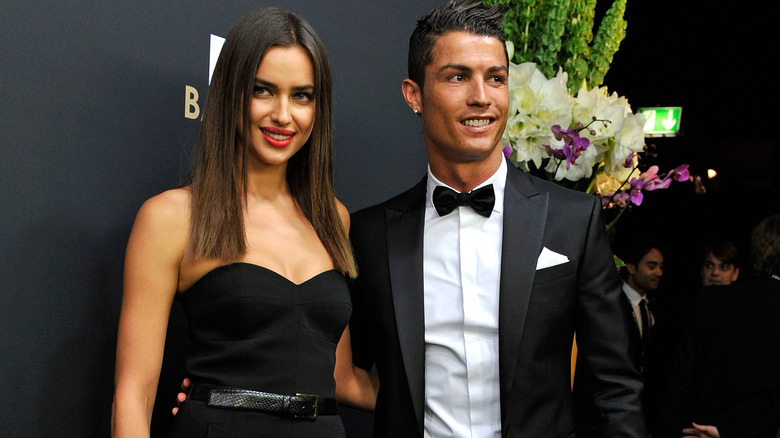 Harold Cunningham/Getty Images
According to Page Six, Irina Shayk and Cristiano Ronaldo first met while shooting a campaign for Italian luxury fashion brand Armani Exchange in 2010. That same year, Shayk and Ronaldo eventually became a thing.
Interestingly, even the couple's earliest months together had its little share of controversy. But not to worry, it was nothing out of the ordinary (at least, in the world of celebrities). In June 2010, only a few months into his romance with the supermodel, Ronaldo welcomed his first child, Cristiano Ronaldo, Jr., with an anonymous American woman. "It is with great joy and emotion that I inform you I have recently become a father to a baby boy," the famous footballer confirmed to BBC at the time. "With the agreement of the mother, who wishes to remain anonymous, I will have exclusive custody of my son."
However, despite this, Shayk and Ronaldo were able to successfully navigate their relationship without any hassle. That is, until everything came crashing down.
Irina Shayk and Cristiano Ronaldo ended things on a controversial note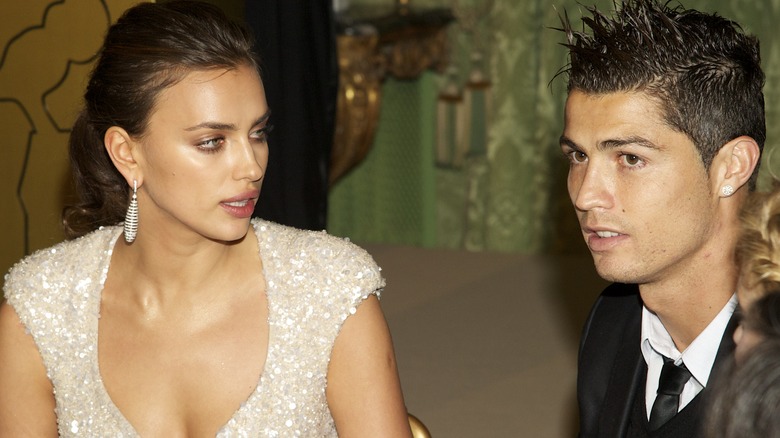 Carlos Alvarez/Getty Images
In 2015, after five years together, Irina Shayk and Cristiano Ronaldo called off their relationship. "We can confirm Irina Shayk has ended her relationship to Cristiano Ronaldo," a representative of the model confirmed to Page Six. Ronaldo also later confirmed the split in a statement (per E!), in which he wrote that they "believed it would be best for both of us to take this step now."
Though neither parties revealed what led to their breakup, different sources claimed it stemmed from Shayk refusing to show up for Ronaldo's mother's 60th birthday party earlier in the year. This, of course, was denied by Shayk's camp. "Any negative rumors with regards to Irina and the Ronaldo family are completely false, and have not been a factor in the cause of the spilt," her rep told Page Six.
Irina herself would later hint at the reason for the split during an interview with Hello Magazine in 2015. "I love honest men and I love a man who is loyal to women," the Russian beauty said. A source also confirmed to the outlet that it was in fact Shayk who ended the relationship. However, this did not make it any easier as the model was described to have been "in shock and completely devastated" by the breakup. Of course, their rumored drama doesn't seem matter anymore, seeing that both Shayk and Ronaldo have since moved on.