This Is How Far Elon Musk Really Got In School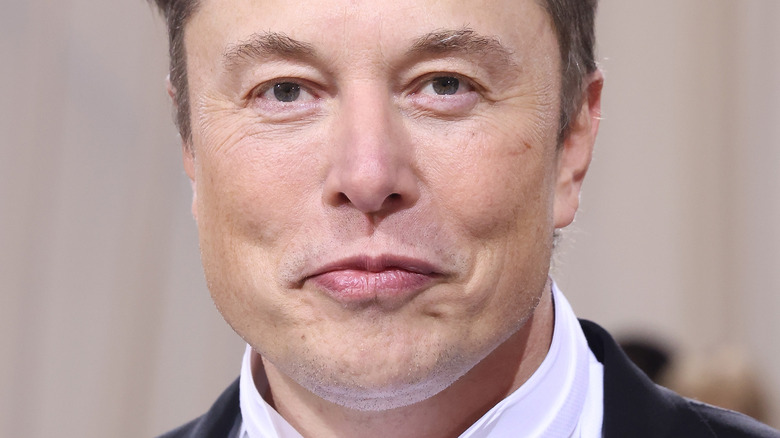 Taylor Hill/Getty Images
Love him or hate him, you have to admit that Elon Musk knows how to make headlines. The billionaire often spends his time in a battle against Amazon's Jeff Bezos for World's Richest Man, working on his dreams of living on Mars and attempting to singlehandedly buy Twitter. As the face of SpaceX and Tesla, it's a wonder Musk hasn't stretched himself too thin with all of his ventures.
But how do you end up as the richest person in the world? When you're a kid, they tell you to work hard in school and get straight As so you can accomplish anything. But Musk has often had a mixed relationship with education. "I think college is basically for fun and to prove that you can do your chores, but they're not for learning," Musk told The Guardian in March 2020. "I don't consider going to college evidence of exceptional ability. In fact, ideally, you dropped out." 
So, can we rank Musk amongst the long list of dropouts turned billionaires? Here's how far the eccentric CEO actually made it in school.
Elon Musk faced bullies at school in South Africa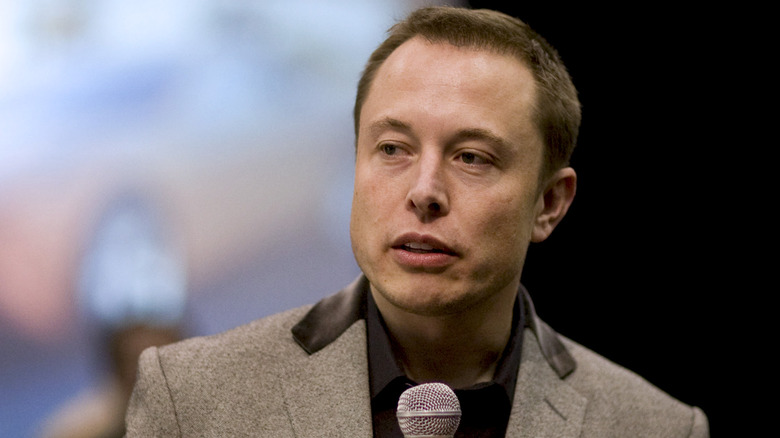 Bloomberg/Getty Images
When it comes to his school days, Elon Musk comes from relatively humble beginnings. According to Business Insider, Musk's parents divorced in 1979 and he and his brother stayed with their father. Going to school was rough for the future billionaire, who encountered bullying while attending school in South Africa.
In fact, Musk ended up being bullied so badly that he was hospitalized after becoming unconscious from being beaten. In a 2012 interview with Esquire, Musk's brother Kimbal described Musk's time in school. "It's pretty rough in South Africa," he said. "It's a rough culture. Imagine rough — well, it's rougher than that. Kids gave Elon a very hard time, and it had a huge impact on his life."
But. despite being bullied, Musk finished high school and attended college. Musk attended Queen's College in Ontario first, but later went to the University of Philadelphia. "I left South Africa by myself when I was 17 with just a backpack & suitcase of books. Worked on my Mom's cousin's farm in Saskatchewan & a lumber mill in Vancouver. Went to Queens Univ with scholarship & debt, then same to UPenn/Wharton & Stanford," Musk said in a 2019 tweet.
Elon Musk dropped out of Stanford University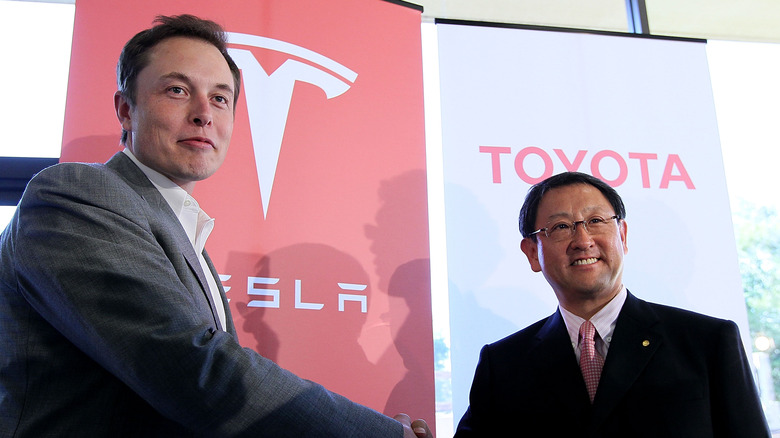 Justin Sullivan/Getty Images
Elon Musk might have worked his way through college, but his attempt to earn his Ph.D. lasted only a few days. Musk attended Stanford University, pursuing his degree in physics at the time. But, according to Fortune, Musk recognized the internet boom at the time and wanted to capitalize on it. So, Musk decided to drop out to pursue what he thought would become the next big thing. 
Musk launched his first company, Zip2, as a result, and as a stepping stone, he sold it four years later for $300 million. From there, Musk would go on to become the controversial billionaire known across the world.
But he hasn't exactly left education behind, either. Musk has thoughts on what students should be learning in school, as well. Musk told Joe Rogan, "The overarching problem is that we need better mental firewalls for the information constantly coming at us. Critical and first principles thinking should be a required course in middle school." Whether that's the next venture he tackles remains to be seen.