What Torrey DeVitto Was Doing Before Chicago Med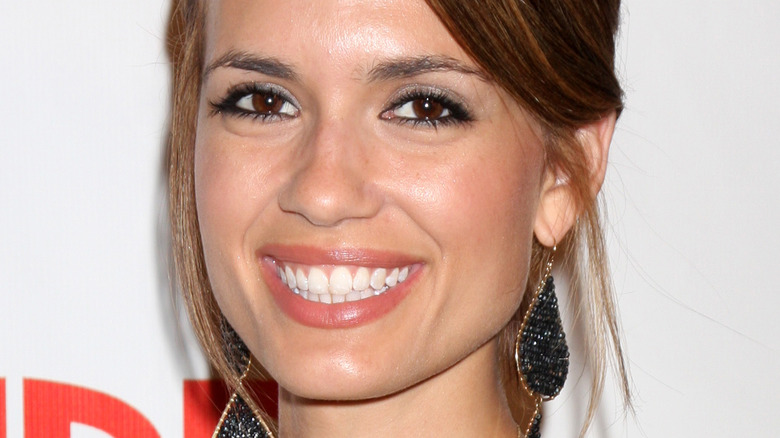 Kathy Hutchins/Shutterstock
Torrey DeVitto's exit from "Chicago Med" was a dramatic one, as far as her headstrong character, Dr. Natalie Manning, was concerned. Manning committed a crime by purloining prescription meds, but it was for a noble cause: Her ailing mother needed them. Unfortunately, the action helped set the stage for DeVitto's departure in 2021.
The actor bid farewell to her character on Instagram, writing, "It has been such an honor and pure joy to bring Dr. Natalie Manning to life for all of you on Chicago Med for the past 6 seasons. But it is now time for her and me to bow out and say goodbye." DeVitto didn't elaborate further, but she once spoke about how she had a habit of relating to her character on a somewhat unsettling level. "Sometimes things start blending with Natalie, and I start not really knowing like, 'Who's feeling that right now? Is that me, or is that Natalie?'" she said in a 2019 Build Series interview. "I can kind of tether what's going my in personal life sometimes with hers, and I'm like, 'Oh man, this is getting way too real.'"
DeVitto soon moved on to work on other projects. One of them was the 2022 Hallmark movie "Rip in Time," a time travel romance inspired by the classic short story "Rip Van Winkle." And, if we do a little time traveling to look back at DeVitto's earlier career, we find romance, a dash of more medical drama — and a little mayhem.
Torrey DeVitto was married to her co-star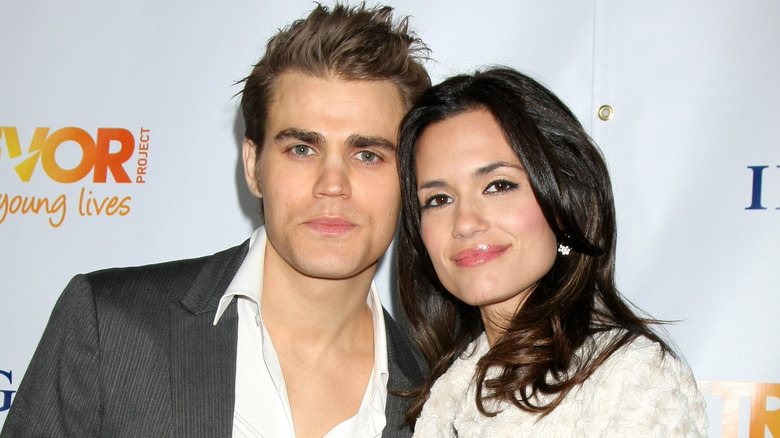 Kathy Hutchins/Shutterstock
When Torrey DeVitto landed a recurring role as another medical professional on "The Vampire Diaries" in 2011, she was married to one of the show's leads, Paul Wesley. However, her character, Dr. Meredith Fell, fell for a vampire who was not played by her husband: Matt Davis' Alaric. DeVitto did not have any scenes with Wesley early on, and she initially said she preferred their shooting schedule that way. But, DeVitto later changed her tune when Wesley's character, Stefan, required Fell's aid. "I had such a great time working with him, and it was so amazing, I totally take back everything I said. We just have such a mutual respect for each other, and a similar work ethic," she told Zap2it in February 2013.
But Fell's romance with Alaric didn't last, and neither did DeVitto's marriage. Five months after she gushed about working with Wesley, People reported that the couple was getting a divorce. Luckily, DeVitto didn't need to keep working with her ex to earn a paycheck. She'd just signed on to appear on "Army Wives," and she was really excited about her new role. "I absolutely love this character! She is the definition of kick a** and so multifaceted," DeVitto told Flair. "She is the most realistic character I have ever played."
DeVitto also had a recurring role on "Pretty Little Liars" that wasn't quite as realistic. "That show had so many twists and turns," the actor told Glitter.
The role Torrey DeVitto gets recognized for most
Torrey DeVitto told Glitter that playing Melissa Hastings on "Pretty Little Liars" was "the most challenging role I have done to date." She explained this was because the role was recurring, and the show's fast-paced plot was designed to keep fans on their toes. "I always felt like once I got a grasp on who Melissa was, they would change it up the next time I was in, leaving me feeling like I played her incorrectly previously and messed up the consistency of her character," the actor said. But, while the mystery drama remained popular enough to air for seven seasons, DeVitto revealed that it was her role on "One Tree Hill" that she was most often recognized for during her pre-"Chicago Med" days.
On the young adult drama, DeVitto played a manipulative, murderous nanny, and she believes the character's sinister nature is what made her so unforgettable. "I'm telling you, it's insane," DeVitto told Zap2it of how often fans reference the role. "I feel like I'm going to be 75 years old and people will still be asking, 'Excuse me. Are you Nanny Carrie?'"
DeVitto spent her first few episodes struggling to stop shaking. "That was my first big job, and I was so nervous every day," she confessed to Build Series. However, she told Glitter that she'd love to revisit Nanny Carrie someday, saying, "It could be good material for a horror film or an 'American Horror Story' type show!"