Nancy Pelosi's Husband Was Just Charged With A DUI. Here's What We Know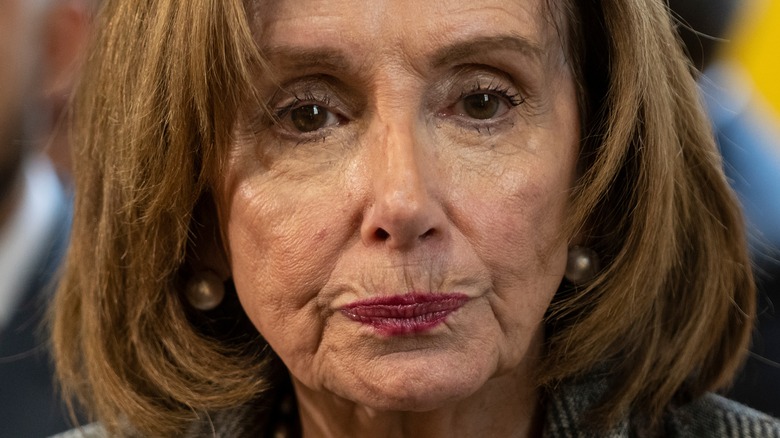 lev radin/Shutterstock
Even though she's one of the most prominent figures in the political world today, Nancy Pelosi, for the most part, has kept her private life under wraps. That said, Pelosi's personal life is definitely an interesting one, as she has managed to balance her commitments in Washington with those of her family life. Together with her husband, Paul Pelosi, the couple share five adult children and nine grandchildren. However, Nancy didn't begin her political career until well after she became a mother and says that raising a large family helped prepare her for her role in Congress and later as the Speaker of the House. 
Speaking about how she went from raising kids in the Pelosi house to the White House, Nancy told The Lily in 2019, "I became so energized and efficient in the use of time and willing to delegate, to the children, responsibilities. It really shapes you. There's no question."
The secret to Nancy's marriage, meanwhile, has been all about keeping things balanced. "He understands politics, but he is not particularly political," Nancy said of Paul in 2002, per the Los Angeles Times. "He's a businessman. He likes sports. He plays golf and tennis. He's normal." And while the Pelosi family has essentially managed to stay out of the headlines, Paul's shocking arrest has just changed all of that. 
Nancy Pelosi was on the east coast when Paul was arrested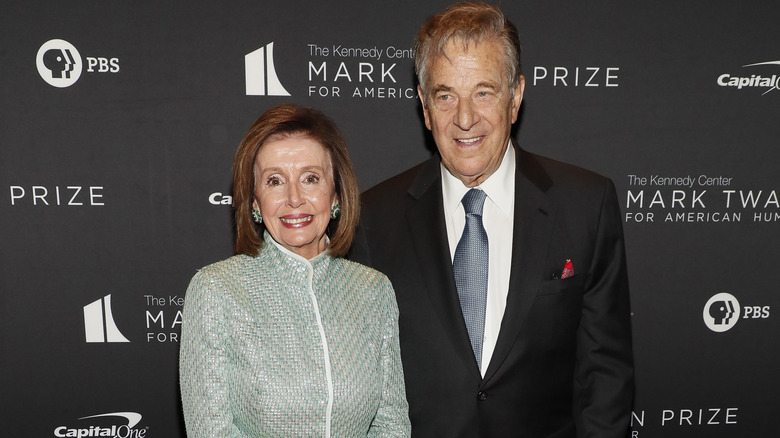 Paul Morigi/Getty Images
According to the New York Post, Nancy Pelosi's husband Paul Pelosi was arrested in Napa County, California a little after midnight local time on May 29. He was cuffed and booked for driving under the influence and also for having a blood alcohol level over the legal limit. His bail was set at $5,000 and he was reportedly released early the next morning. According to CNN, Nancy wasn't with her husband, as she was on the other side of the country preparing to speak at Brown University's commencement ceremony. A spokesperson for the Speaker of the House released a statement that said, "The Speaker will not be commenting on this private matter which occurred while she was on the East Coast." 
Needless to say, this isn't the first time that Paul has made eyebrow-raising headlines this year. Back in March, it was reported that Paul had bought $2.2 million in Tesla stock, as detailed by the SFGATE. This prompted some people to debate on whether or not members of Congress should trade stocks. In the past, Paul has also purchased millions in Disney, Apple, American Express, and PayPal stock. While no one knows if Paul has an interest in investing in publicly traded wine companies, there's a very good chance that his wife Nancy will have something to say about this — behind closed doors, of course.