How Justin Timberlake Reduced Jessica Simpson To Tears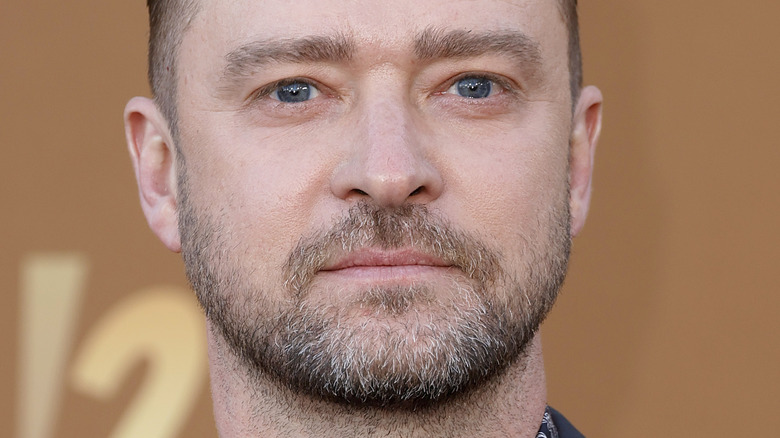 Frazer Harrison/Getty Images
The early aughts were all about the pop music scene, boy bands, and low rise jeans. Justin Timberlake was at the height of his career thanks to his chart-topping hits with *NSYNC, including "Bye Bye Bye" and "It's Gonna Be Me," and of course, the speculation surrounding his relationship with Britney Spears. In an interview with The Guardian from 2011, Timberlake opened up about his life on the road with the band and how it could be an isolating experience at times. Timberlake said, "You go from an arena of 80,000 people to a tour bus where you're all alone, from a place where the decibel level is so loud you can almost see it, to absolute silence. It's a manic experience."
Similarly, Jessica Simpson was also making headlines during that time — and for almost the same reasons, too. She had a few chart-topping hits, including "Irresistible" and "With You," and found massive popularity thanks to her reality show, "Newlyweds," with her then-husband Nick Lachey. And while they might not have ever really crossed paths during that time, Timberlake apparently made Simpson cry in a moment that still makes her emotional to this day.
Justin Timberlake was at the wrong place at the wrong time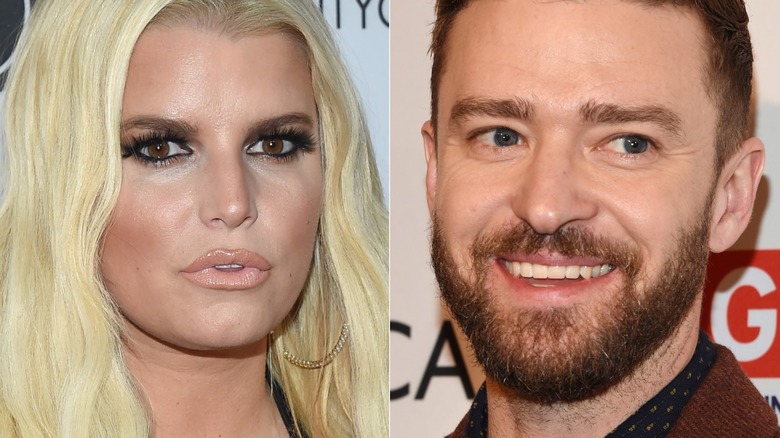 DFree & DFree/Shutterstock
Some entertainers and Hollywood stars, such as Justin Timberlake, Britney Spears, Christina Aguilera and Ryan Gosling, all got a taste of fame way before they became household names by appearing on "The Mickey Mouse Club." And while Jessica Simpson wanted to be a part of the Disney Channel series, too, unfortunately, she didn't make it past her audition. In her memoir, "Open Book," Simpson recalled her audition for "The Mickey Mouse Club" and how it went horribly wrong. 
What's more, Timberlake didn't make things any easier on her as he was at the wrong place at the wrong time and maybe even said the wrong thing, too. Recalling how she knew that she had flubbed her entire audition, Simpson wrote, "My choreography was completely off, and then I couldn't remember any of the lines from my monologue. I stared at the camera and knew I'd blown it completely. The theater was silent." 
To make matters worse, Timberlake appeared out of nowhere and said to her, "Oooooooooh. What did you just do?" His reaction prompted Simpson to start crying in despair. But that wasn't the only time that Timberlake left Simpson befuddled and confused over his behavior. 
Jessica Simpson and Justin Timberlake shared a kiss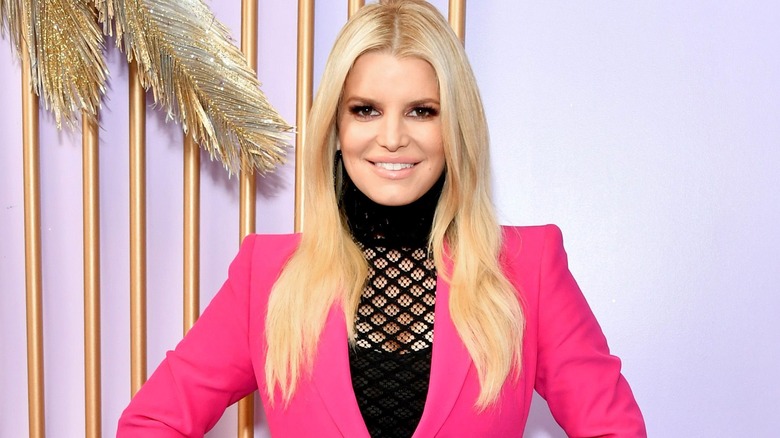 Amy Sussman/Getty Images
While Justin Timberlake's best known relationship (before his marriage to Jessica Biel) was with Britney Spears, little do some of his fans know that he had actually gotten very up close and personal with Jessica Simpson, too. While on "Jimmy Kimmel Live!" in 2020, Simpson admitted that, throughout the years, she and Timberlake have "found our way back to each other" both professionally and personally. She explained that soon after she pulled the plug on her marriage to Nick Lachey, Timberlake came over to her house and the two shared what she calls a "nostalgic kiss." Soon after their kiss, Simpson recalled thinking, "And I thought, 'Oh, this is interesting.'" She then added, "And he took his phone out and started typing. And I was like, 'Ok? I hope that's not another girl. Did I stick out my tongue out too much?'"
Simpson went on to explain that Timberlake had texted Ryan Gosling at the time. That's because they made a bet back when they were just 12 years old on who would kiss Simpson first. However, a source told Page Six that wasn't the case at all. The tipster said, "It's a cute story, but she's selling a book using a story that didn't happen. Who would even remember to text about a bet from 1993?" Bet or no bet, it's safe to say Timberlake and Simpson's history is one that would have had an alternate version if Mickey Mouse would have granted her membership, right?