Jessica Simpson Reveals She Still Owns A Piece From Her Past With Nick Lachey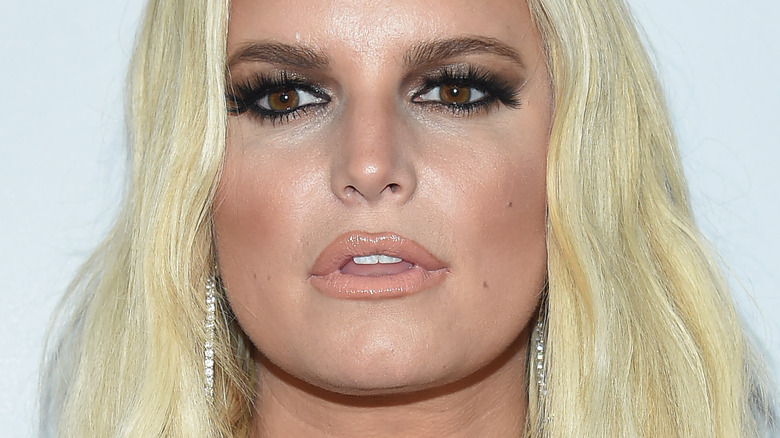 DFree/Shutterstock
Jessica Simpson is a jack of all trades. While the bubbly blonde initially gained fame thanks to her killer vocals — we still admire her pipes on hits like "I Wanna Love You Forever" and "Take My Breath Away" — she's now most famous for her clothing line, which has been incredibly successful. The mother of three sells tons of items on her website, ranging from swimwear to dresses and even fitness accessories. According to Forbes, the 41-year-old worked out a deal with Sequential Brands Group Inc. in 2015, but things went south pretty quickly after the company got themselves into some financial trouble.
After a long battle, Simpson and her mom regained complete control of her namesake brand, something of which the singer is incredibly proud. "It opened up so many doors, and we got the calls, like people just wanting to work with us because all of a sudden, it was like a powerhouse female-led brand," Simpson told Forbes about regaining control.
Aside from her booming fashion brand, Simpson also has "reality star" on her résumé after starring in "Newlyweds" with then-husband Nick Lachey. The former couple brought the laughs on their show, and if there's anything we learned from the experience, it's what the true meaning of "Chicken of the Sea" is. Though the series ended more than 17 years ago, that doesn't mean Simpson has kicked everything from that part of her life to the curb — and you will not believe what she still owns all these years later.
Jessica Simpson sports old look 19 years later
Jessica Simpson is showcasing an old outfit she wore when she when she was married to Nick Lachey. The mother of three took to Twitter to share a photo of herself posing outdoors. Simpson placed her hands on her hips and gazed into the camera with pursed red lips. She looked dressed to impress, rocking a white tank top and cropped cardigan. The fashion mogul completed the look with a tight-fitting Gucci pencil skirt that hit just below her knee. "Fun fact- I wore this Gucci skirt promoting the first season of Newlyweds at 22yrs old on Craig Killburn," Simpson wrote. She also tagged stylist Rachel Zoe, asking if she remembered the look.
Simpson shared the same image on Instagram, and Zoe made sure to comment. "OMG YES!!!" she replied to Simpson's question. Many fans took to the tweet to let Simpson know how stylin' she looked. "Still stunning and still my favorite pop artist!" one fan commented. "You look amazing! Can you please drop an album!" another Twitter user asked.
According to IMDb, Simpson and Lachey appeared on "Newlyweds" from 2003 to 2005, but their marriage ultimately ended in divorce. In any case, Simpson isn't mad about starring in one of the first-ever reality shows. "No, I don't regret that at all. I mean, if anything, it was great TV. It was very real, and Nick and I actually had a lot of fun," she said on an April episode of "The Real." We agree!