Why Ashley Judd's Political Career Never Took Off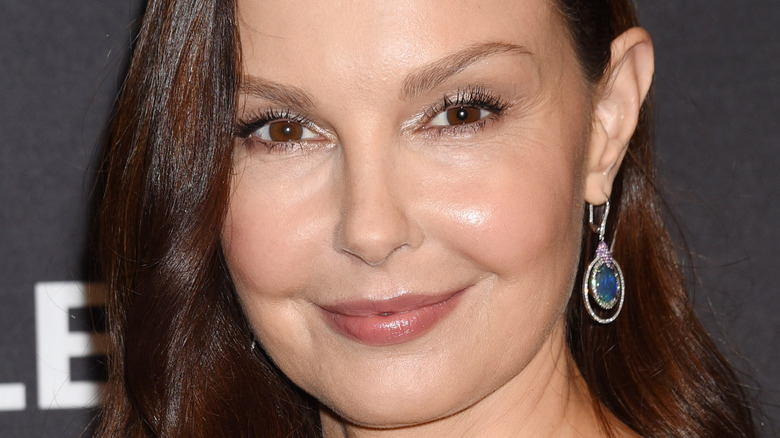 Ga Fullner/Shutterstock
Although the youngest member of the famous Judd family never became a part of the famous country music duo, Ashley Judd has had successful career in the field of acting, as well as political activism. Judd has spoken out against the culture of sexual harassment in Hollywood, naming disgraced former film mogul Harvey Weinstein in particular. She first made the allegations in October 2015 without naming him, then revealed Weinstein as the perpetrator several years later, at the height of the #MeToo movement. 
Judd is also open about being an abuse survivor, which has led to her steadfast campaigning against abortion bans in various U.S. states. In addition, she has committed herself to various humanitarian projects focusing on gender equality, as well as sexual and reproductive rights of women across the world. In 2016, she was even appointed a Goodwill Ambassador for the United Nations Population Fund, whose aim is improving reproductive and maternal health worldwide. Judd has made a number of high-profile political endorsements in the United States, mostly for left-leaning candidates. 
Despite her steadfast political convictions and outspoken advocacy for a number of highly contentious issues, however, Ashley Judd never saw a traditional political career take off for herself, and there is an unfortunate reason why.
Ashley Judd almost ran for Senate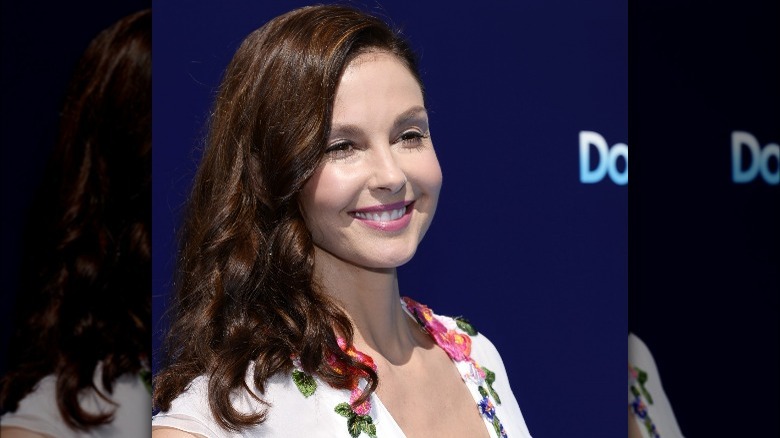 Kevork Djansezian/Getty Images
Although she was born in California, Ashley Judd moved with her mother and older half-sister back to their native Kentucky when she was five, where she spent most of her childhood, per Contact Music. Despite Kentucky being a largely Republican state, Judd herself is quite liberal, which is why she once seriously considered a run for U.S. Senate in 2014. She would have been challenging the to-be Majority Leader Mitch McConnell, whose politics couldn't be more different than Judd's.
"In Ashley's mind, it is happening," a source close to Judd herself told Fox News of her potential Senate run in 2013. "I don't know if she will be successful, but her heart is in the right place."
Judd's campaign would have been monumental, as her name recognition, stardom, and grassroots activism in a mostly Red state could've shaken the political establishment and unseated the longtime incumbent. In fact, McConnell seemed to fear a Judd candidacy so much that he conducted opposition research in early 2013, intending to focus on his would-be opponent's struggles with depression and religious views, according to a leaked tape released by Mother Jones. However, a McConnell vs. Judd political battle never played out. Judd's political career ended up not taking off at all, largely due to factors quite unforeseen by Judd and her supporters.
Ashley Judd never got the support of the Democratic establishment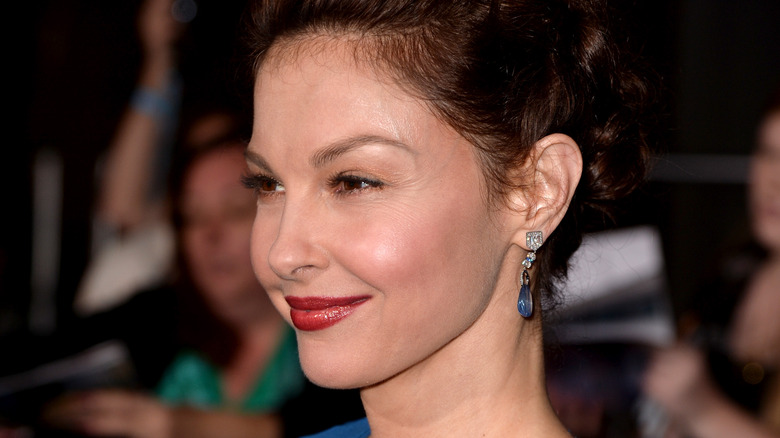 Kevin Winter/Getty Images
In the end, not only did Ashley Judd not win the Senate seat she had long been speculated to run for, but she never even saw her campaign take off. In March 2013, she announced that she would not be running. "After serious and thorough contemplation, I realize that my responsibilities and energy at this time need to be focused on my family," Judd tweeted at the time, per USA Today. "Regretfully, I am currently unable to consider a campaign for the Senate."
According to HuffPost, this was largely because she could not attain the support of former Governor Wendell Ford, a key player among Kentucky Democrats. He, and other establishment Democrats, were reportedly hostile to her leftist views, particularly her opposition to coal mining.
Judd would end up endorsing Alison Lundergan Grimes, the Democratic Kentucky Secretary of State, after her landslide victory in the state primary. Despite the national prominence of the race, however, Grimes would go on to lose to incumbent Mitch McConnell by over 15 points. We'll never know if Ashley Judd would have been able to improve on Grimes' track record had she actually run, but in any case, she has at least been able to continue her good work and activism elsewhere in the years since.