Did Camila Mendes And Cole Sprouse Know Each Other Before Riverdale?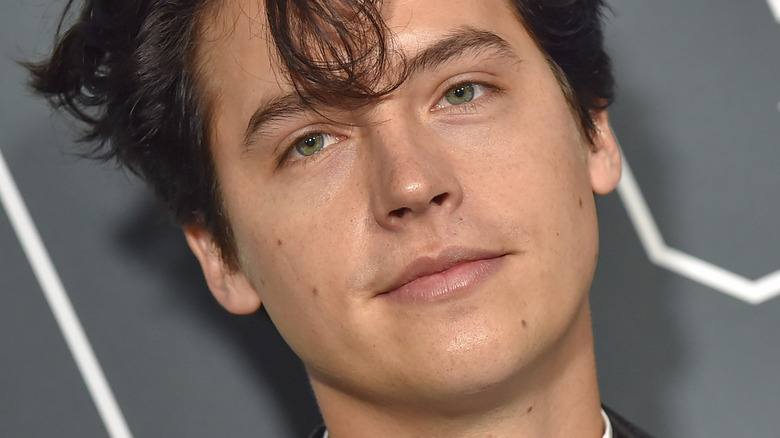 DFree/Shutterstock
Everyone loves a good Hollywood friendship.
As much as fans adore seeing their favorite actors work together on different projects, they also love the fact that some of them have been friends for years. Take Matt Damon and Ben Affleck, for instance. The two were friends even before they were teenagers, having lived two blocks away from each other in Massachusetts. "I've known [Ben Affleck] for 35 years, and we grew up together. We were both in love with the same thing — acting and filmmaking," Damon once told Entertainment Tonight. "I think we fed on each other's obsession during really formative, important years and that bonded us for life."
There are also stars whose friendships have been formed in the academe, like Nicole Kidman and Naomi Watts, who attended the same high school in Australia. "We've gone through a lot together over a significant amount of time. That history binds you," Watts told People of Kidman in 2020. "We have a strong respect and love for one another."
Many other stars go way back, and apparently, so do "Riverdale" actors Camila Mendes and Cole Sprouse. Even before they starred on the hit show, the two already knew each other — sort of.
Camila Mendes and Cole Sprouse attended NYU together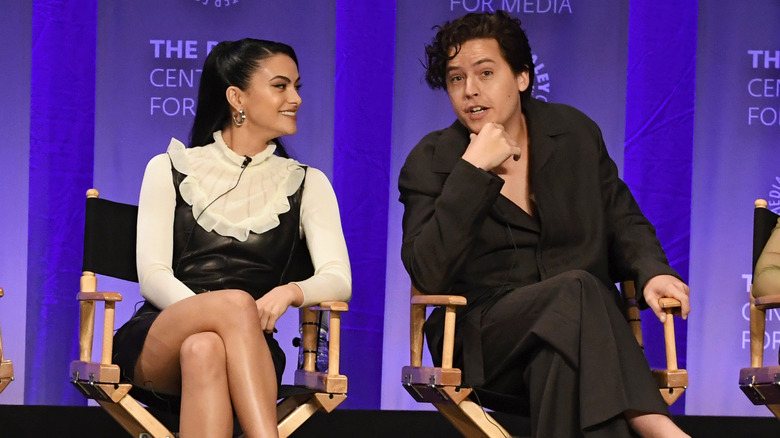 Jon Kopaloff/Getty Images
Camila Mendes and Cole Sprouse happen to be schoolmates both on-screen and off. As it turns out, Mendes went to New York University at the same time Sprouse did, but they didn't form a friendship right then and there. Mendes said she hit it off with his brother Dylan first. "I saw [Cole] around, and there was a time when we had class in the same building, so I would always see him outside," she told Office Magazine (via Seventeen). But Sprouse didn't make a good first impression on Mendes and she used to think he was a bit weird. "He was a weirdo!. He had really long hair down to his butt cheeks," Mendes quipped. "He was really shy too. I would see him at parties sometimes and I always kind of randomly talked to his brother [Dylan] but I never got a chance to talk to him because he was more to himself."
Now that they are friends and colleagues, Mendes never fails to remind Sprouse of their past relationship — if there even was any. "Cole always laughs when I tell him that because I remember meeting him on certain occasions and he doesn't," she added. "I'm always like, 'Fine! Whatever! Sorry I'm not a child star!'"
Camila Mendes and Cole Sprouse remain close friends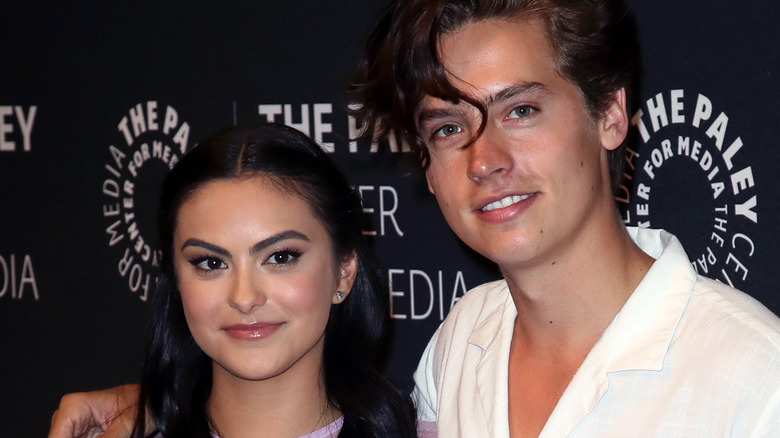 David Livingston/Getty Images
Camila Mendes and Cole Sprouse may not have been the best of friends from the get-go, but they sure maintain a tight friendship now. And the first thing they bonded over? Having nervous sweats.
"I remember that moment so vividly, the three of us being in that room," Mendes told Nylon of the time she auditioned for "Riverdale." She continued, "I remember sitting next to Lili, being like, 'So, where are you from?' Just small talk before the audition. I remember talking with Cole. We bonded over the fact that we both sweat a lot before auditions."
And even though it's been nearly a decade since they first became friends, Mendes said that she and Sprouse, along with the rest of the cast, remain as close as ever. "I wouldn't say we FaceTime a lot because we are around each other so much, so there's really no need," she told Us Weekly. "Our group text is active. There's a lot of TikToks being sent back and forth. We're always texting each other when personal things happen. We very much lean on each other."