Lisa Rinna Shares The Personal Tragedy She's Dreading Watching On RHOBH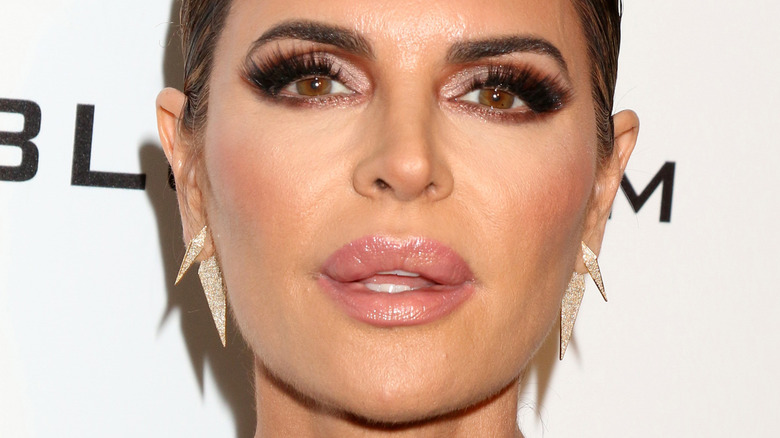 Kathy Hutchins/Shutterstock
Lisa Rinna is one of the most talked-about "Real Housewives" franchise members. According to her IMDb profile, Rinna began starring on "The Real Housewives of Beverly Hills" in 2014, but for many fans, it feels like she's been a part of the cast since the beginning. There's no doubt that she creates a buzz with every social media post, as Rinna shares plenty of photos with her castmates on Instagram, as well as photos of hubby, Harry Hamlin, whom she always refers to by his full name. She's also proven that she can do a bikini dance with the best of them. 
As she is part of a reality show, Rinna is pretty much an open book about all aspects of her life, including the good, the bad, and the ugly. In a May interview with Newsweek, she shared how she initially had reservations about taking part in the popular Bravo series. "I did. My husband [actor Harry Hamlin] did too. He was like, 'I don't understand this. I don't think it's a good idea in any way, shape, or form,'" she told the outlet. Rinna added that she never "aspired" to be a reality star, but when she turned 40, she rethought her career. "That's when I started to branch out and be open to other opportunities," she dished.
Now, Rinna is talking about one of the most challenging moments she will watch this season.
Lisa Rinna is dreading reliving her mother's death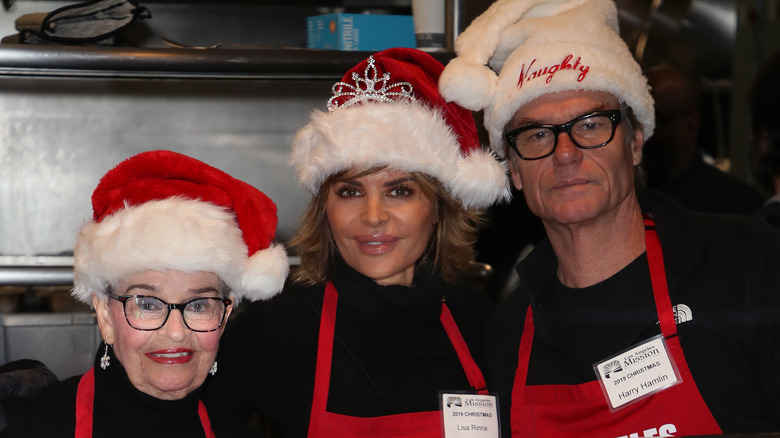 David Livingston/Getty Images
It can be hard to watch certain situations play out on camera. Lisa Rinna took to her Instagram Story to share a heartbreaking post as she detailed why she's not looking forward to watching one of the episodes on the new season of "The Real Housewives of Beverly Hills." Rinna wrote, "Grief is a tricky little devil. In a week or so my mom will pass on the show and I am not looking forward to reliving this but I'm trying to accept what is."
The reality star added, "rage has been so ever present" as she grieves the loss of her mother, and she asked fans if they ever felt that way after losing someone. "I am having a very hard time but I'm trying to just allow space for all of the feelings," she added. "This is probably the hardest thing I've ever been through." She also sent a lot of love to anyone else who was going through a similar situation.
On November 10, 2021, Rinna took to Instagram to inform fans that her mother, Lois, had a stroke. On November 15, 2021, the reality star shared a black and white throwback photo of her mother as she announced the unfortunate news. "Lois DeAndrade Rinna June 7, 1928 – November 15, 2021 5:05am Heaven Has a New Angel," she wrote alongside a series of emoji. Ugh, our hearts.