Dwayne The Rock Johnson's Daughter Is Truly Taking A Page Out Of Her Famous Dad's Playbook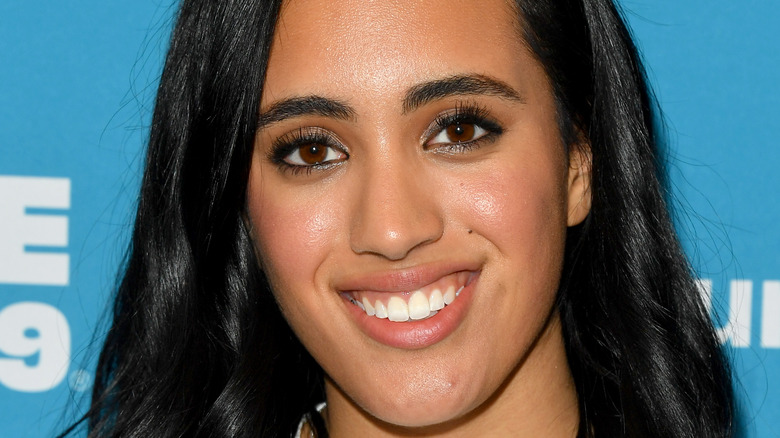 George Pimentel/Getty Images
Dwayne "The Rock" Johnson was already a proud father to his daughter Simone Alexandra Johnson, but now he's over the moon with her latest career choice. Simone is gearing up to step into the spotlight herself, inheriting one of her father's many talents. Back in 2020, he told Jimmy Fallon on "The Tonight Show," "It blows my mind. First of all, what an honor that my daughter wants to follow in my footsteps but more importantly." He continued, "She actually wants to create and blaze her own path, which is just so important."
Simone previously served as the first-ever Golden Globes Ambassador in 2018. She graduated from high school the following year, with father Dwayne posting on Instagram about the special occasion. In the caption, he wrote, "Very proud of my first daughter graduating high school, kickin' a** and is now NYU bound." However, Johnson's plans to continue her education didn't quite pan out. Instead, she's redirected her energy toward a new goal her father is no stranger to. 
Simone Johnson is a fourth-generation wrestler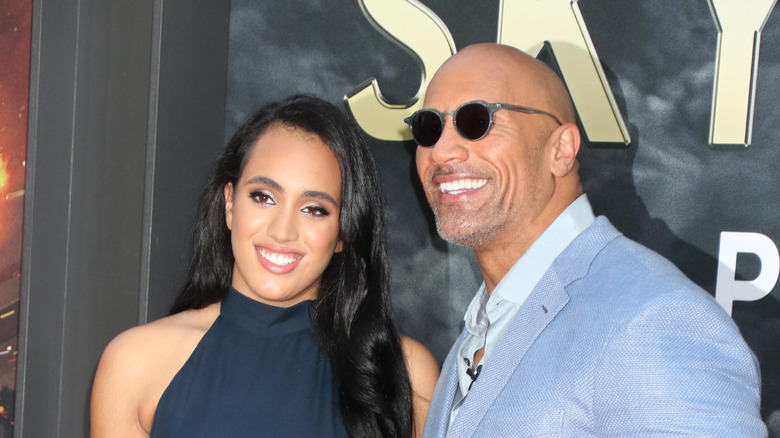 Debby Wong/Shutterstock
As it turns out, it's a little bit of both. Carrying on the family tradition, Simone Johnson is set to make her WWE debut. Although her father Dwayne Johnson surprisingly has yet to receive the honor, both her grandfather and great-grandfather were inducted in the WWE Hall of Fame in 2008. Dwayne's wrestling debut was actually delayed by a couple of years due to a knee injury, according to USA Today, but she's finally ready to reintroduce herself as Ava Raine.
Some WWE fans were unhappy with Simone's new ring name, arguing she should have paid homage to her father with a play on "The Rock" or some other geology pun as opposed to something completely unrelated. However, according to Simone, that's the whole point. She took to Twitter to address the backlash, writing "I probably sound like a broken record & hopefully this is the last i'll mention this but i don't understand why people being portrayed as separate individuals from their family name is such a heated topic."
Meanwhile, other celebrity offspring are criticized for bringing up their parents too much. Johnson relayed this point in a follow-up tweet, writing "I could build my entire career around my father & people would still bash me anyway." Even though being the child of an A-lister certainly has its perks, it seems that there's no winning when it comes to how often it should be acknowledged.