Liam Payne's Latest Interview Has One Direction Fans Absolutely Fuming
Jc Olivera/Getty Images
After a whirlwind of a career, it's easy to forget that Liam Payne started out as a two-time contestant on the U.K. version of "The X Factor."
The "Strip That Down" hitmaker first auditioned as a solo artist in 2008 but didn't make it to the live shows. Hoping for another chance, Payne auditioned again two years later and was put into a group with Harry Styles, Niall Horan, Louis Tomlinson, and Zayn Malik, becoming One Direction. The new boy band didn't win, but their success after proved to be bigger than they ever envisioned and made all the members into household names. Since One Direction's hiatus in 2016, all five members have parted ways to explore their solo careers.
Since the hiatus, fans have noticed the boys aren't as close as they used to be. During an Australian radio interview with Sea90.9 Gold Coast, Horan was informed that he followed every member minus Payne on Instagram. When asked about it, he chose to avoid the question politely. For his part, Harry Styles played the gross-out game Spill Your Guts on "The Late Late Show with James Corden," he enthusiastically chomped on a giant water scorpion rather than ranking the One Direction solo careers. Payne, on the other hand, had no chill on Logan Paul's "Impaulsive" podcast when discussing the group, and now the fans are unhappy.
Liam Payne says he's the reason for One Direction forming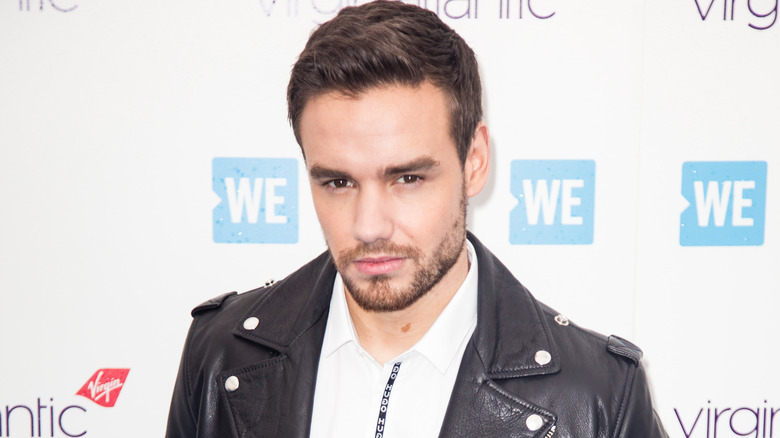 Tom Rose/Shutterstock
Liam Payne had a lot to say on Logan Paul's "Impaulsive" podcast. After trying out for the show at the age of 14, Payne claims Simon Cowell didn't want to let him go but insisted Payne get an education first. "Part of the reason One Direction was made was because of Simon's promise to me that in two years I'll make this work for you," Payne claimed, before telling the podcast host he's "never told that story before."
In addition to that, Payne believes his first solo single, "Strip That Down," outsold all the other One Direction solo careers, claiming it has a billion streams. However, according to Spotify, the track has 886 million streams. That's an impressive number to be sure, but quite far off what Payne claimed. As noted on Twitter, Harry Styles' Grammy Award-winning song, "Watermelon Sugar," remains the most popular One Direction solo song on streaming with a whopping 1.7 billion streams.
One Direction fans are not pleased and did not hesitate to say it. Be warned, these dedicated fans aren't people you want to annoy. "Liam payne being delusional as always," one user tweeted, comparing Payne's 6.5 million monthly Spotify listeners to Styles' 70.6 million monthly listeners. "Liam payne is very low on my ranked list of how much i care about all 8 billion people in the world," another shared. ""billion" Liam Payne do you know math be honest," snarked a third fan.
Fans also think Liam Payne's views on Zayn Malik are hypocritical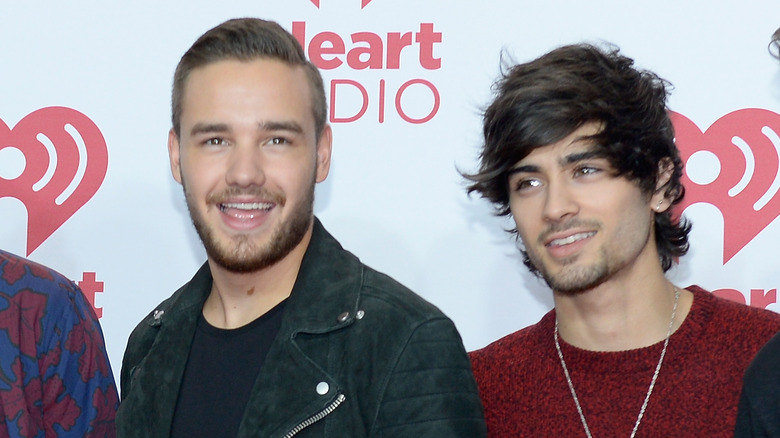 Bryan Steffy/Getty Images
In the middle of the chat, Logan detailed a "fired up" situation from 2020 that involved former One Direction member Zayn Malik and his brother, Jake Paul. Malik at the time was dating model Gigi Hadid, who defended her ex-boyfriend on Twitter, calling Jake "ugly" and "irrelevant." Within the interview, Payne chimed in and unexpectedly threw shade at Malik, who chose to leave the group in 2015, per The Sydney Morning Herald. "Then she tweeted something about 'get yourself a respectful man' or something – that one didn't age very well," he added, likely referring to the reports, per TMZ that alleged Malik "struck" Gigi's mom, Yolanda Hadid.
Fans couldn't help but find Payne's words hypocritical after it was reported that he cheated on his ex-fiancé Maya Henry with his current girlfriend, Aliana Mawla, per Hollywood Life. Even though Mawla has denied these claims, One Direction fans still aren't here for Payne's exchange on the podcast. "Liam Payne; cheats on all his wives and fiances, throws former band members under the bus, claims to be most successful member of 1D. Baby you are a nobody please f*** off," one user tweeted. "Liam Payne eating logan paul's a** on a podcast, calling zayn a d*** and talking about HIS family and HIS business, all after he very publicly cheats on his fiancé that he started dating when she was a teenager... I need that man gone," another person shared.