What Channing Tatum Wants His Daughter To Accomplish Before Considering Acting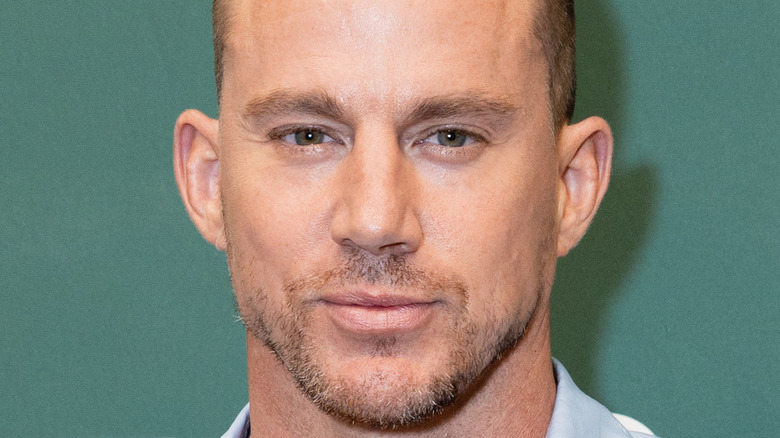 Matt Winkelmeyer/Getty Images
Actors Channing Tatum and Jenna Dewan are no longer romantic partners, but it seems the couple is still seeing eye-to-eye when it comes to raising their daughter, Everly. The couple — who finalized their divorce in 2019 — appears to have developed a civil co-parenting relationship. And while both actors are now in new relationships, raising their daughter is still a top priority for the "Step Up" stars.
"Jenna has a special place in [Channing's] heart since she is the mother of their child, but they have both moved on and are happy in their new relationships," a source told E! News in 2020. "Channing's main priority and concern is his daughter, and him and Jenna are both happy to have worked out a co-parenting agreement."
Now, Tatum is opening up about his co-parenting style with his ex-wife, and he has revealed that the pair are on the same page when it comes to Everly's future as an entertainer.
No acting for Channing and Jenna's daughter
Channing Tatum and Jenna are still in agreement about their daughter Everly's potential acting career, despite having ended their relationship. While discussing his children's book, "The One and Only Sparkella Makes a Plan," Tatum revealed to People that he and Dewan have "always" been on the same page when it comes to exposing Everly to the stress of Hollywood.
"Jenna and I, we've always met eye to eye on this one. It's pretty tough to be a child actor or artist," Tatum said. "I also believe that if you really want to be a beautiful artist, you have to go live a real life. And I think kids in Hollywood, in general, there's a lot of things that are standing in the way to living a very normal life in the world."
Tatum's declaration makes sense, as the "Magic Mike" star didn't start his acting career until he was 25. Tatum confirmed this during an interview with Wired, when Sandra Bullock — who stars alongside Tatum in "The Lost City" — incorrectly guessed that "Step Up" was his first film. "Step Up? That's the first one I saw," Bullock joked. To which Tatum responded, "Havoc, that was my very first movie."