Shailene Woodley Proves Her Friendship With Miles Teller Is Stronger Than Ever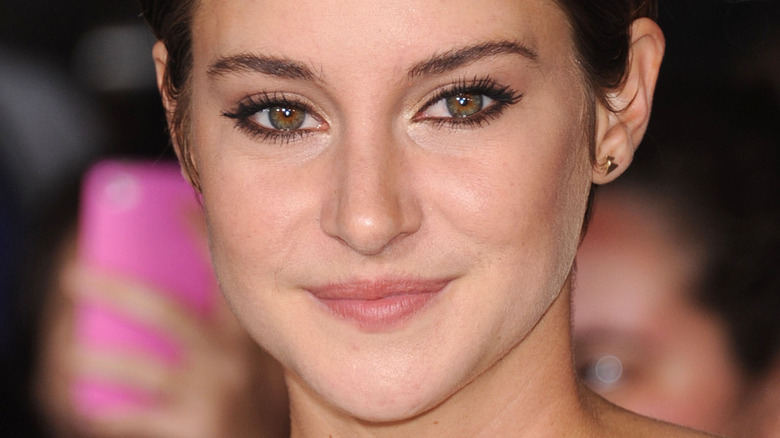 DFree/Shutterstock
Well, they do say that friendship lasts forever, and Shailene Woodley and Miles Teller have been the best of friends for the better part of a decade now. In a recent Instagram post, Woodley proved that her bond with her former co-star is as strong as ever — just in case you were worried that they'd somehow fallen out. 
Woodley and Teller's adorable friendship started when they starred opposite each other in the teen romantic drama, "The Spectacular Now," way, way back in 2013. They starred together again in 2014 in "Divergent," and they've been besties ever since, apparently. In a 2014 Vanity Fair interview, Woodley said, "I look at Miles and, like, I'm sort of Julia Roberts in the same way she is to George [Clooney]. Their relationship I could see being our relationship in 20 years, and that really is special."
Sure enough, by 2021, they were vacationing together in Hawaii with their respective significant others, per Teller's wife Keleigh's Instagram posts. 
Shailene Woodley praised Miles Teller on Instagram
What are friends for if not to gas you up when you make a big career move? Which is exactly what Shailene Woodley did for her friend Miles Teller on her Instagram, posting a photo of herself in front of a poster for "Top Gun: Maverick," which Teller is starring in. The accompanying caption is ... extensive.
"[Teller] gave the world everything you want but rarely get in a blockbuster film ... heart. soul. sass. charisma. (oiled up abs). pain. elation. and he did it all with such subtlety you barely knew it was happening," she gushed. "F**k, he really is such a wildly talented actor, and it made my heart explode watching him do his thing in this." Woodley said she was having a "proud sister moment," which is, frankly, the sweetest. 
Teller doesn't have an Instagram account of his own, so we don't know his reaction (though we have to assume she at least got a thank you text). His wife, Keleigh, did comment with a couple of teary-face and red heart emojis, so that's nice.