What Really Happened Between Ariana Madix And Lala Kent?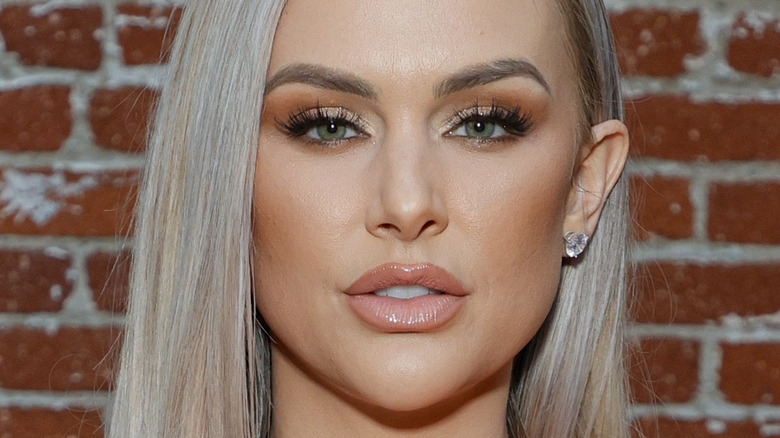 Amy Sussman/Getty Images
Ariana Madix and Lala Kent are fan favorites on the hit Bravo series "Vanderpump Rules." Their friendship blossomed naturally on the show after the two met while working at Lisa Vanderpump's restaurant SUR in West Hollywood, California. Viewers watched the stars get close throughout the series, but things took a turn during "Vanderpump Rules" Season 9. Madix and Kent were constantly fighting with each other and had an explosive argument during the season finale.
In September 2021, Madix told The Sun that things did not get better between the two after the season finale aired. In fact, she revealed to the outlet that she was "no longer friends" with Kent. "Her comments during the premiere were the straw that broke the camel's back. After that, I was done," Madix said.
After making nasty comments about each other and having countless arguments, viewers thought they would never see the two reconcile after being practically inseparable for years. However, it seems time heals all wounds. Now, the two have reestablished a friendship and are reminiscing about a wild night together that had everyone talking in 2019. What really happened between the stars that fateful evening?
Lala and Ariana's infamous wild night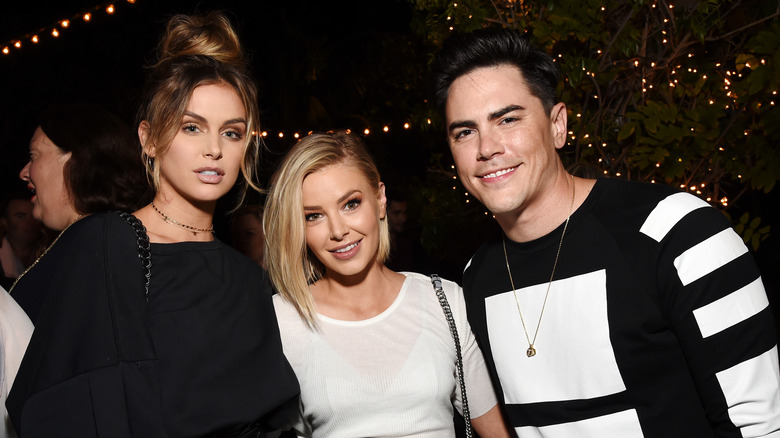 Michael Kovac/Getty Images
Ariana Madix and Lala Kent weren't exactly happy when Madix's boyfriend, Tom Sandoval, revealed to his friends (and the world) on "Vanderpump Rules" Season 7 that the two ladies hooked up. As Sandoval described, the reality stars had been out drinking at a restaurant when Sandoval came to pick them up. After Madix and Kent stepped inside Sandoval's car in a drunken stupor, things escalated and the two besties became intimate.  
Kent revealed during a "Vanderpump Rules" after show in 2019 that she thought Madix looked good and wanted to hook up with her friend while they were both intoxicated. After Kent initiated the hook-up, Madix thought Sandoval would get involved, explaining, "Obviously Lala is super hot, so I was thinking is this maybe our ... are we three gonna?" Her sober boyfriend, on the other hand, was not interested and said he was "annoyed" at the time.
Once it came to light on the show, Kent originally denied that it happened for her friend's sake. Madix, who is bisexual, was not open about her sexuality at the time. Therefore, Madix felt betrayed that her boyfriend shared her experience, but the reality star eventually forgave her boyfriend for outing her on the series. Now, everyone laughs about it. Most recently, Madix and Kent publicly reminisced about their hook-up.
A picture is worth a thousand words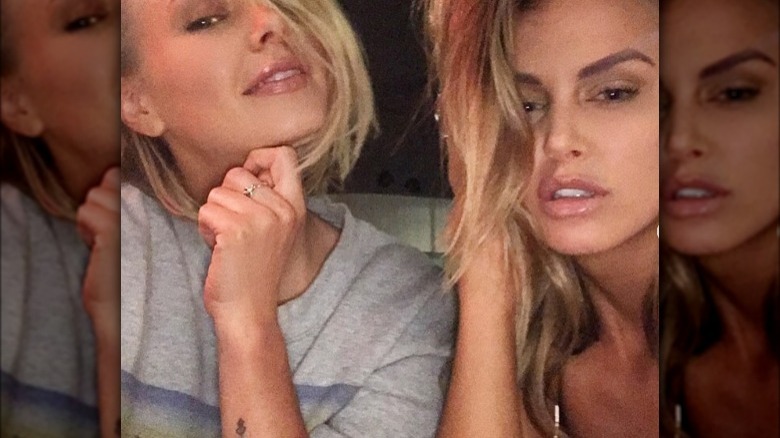 Instagram
Lala Kent is finally sharing some content from the night "Vanderpump Rules" viewers could not stop talking about. The reality star posted photos on Instagram of what the two were wearing that very night, as well as videos showing just how intoxicated they were. 
During an April epsiode of Kent's podcast, "Give Them Lala," she opened up about the hook-up and promised fans that she would post photos from the night things escalated between her and her co-star on social media. "I have so many photos from that night ... you could tell as we get more drunk, it's just like a drunken mess," she said on the podcast, via RealityBlurb. "But Sandoval explains what I'm wearing that night. I have to post the picture. He remembers it."
Despite a rocky patch in their friendship, things seem to be going well between Madix and Kent now. Madix even commented on the throwback photos, "OMG THIS NIGHT," with a laughing and red heart emoji. It's unclear exactly when they made up, but everything seems to be on the right track for the two now. It was confirmed in May that "Vanderpump Rules" has been renewed for Season 10, per People, so fans can expect to see more of the duo soon.