Hugh Hefner Reportedly Suffered From Back Infection Before Death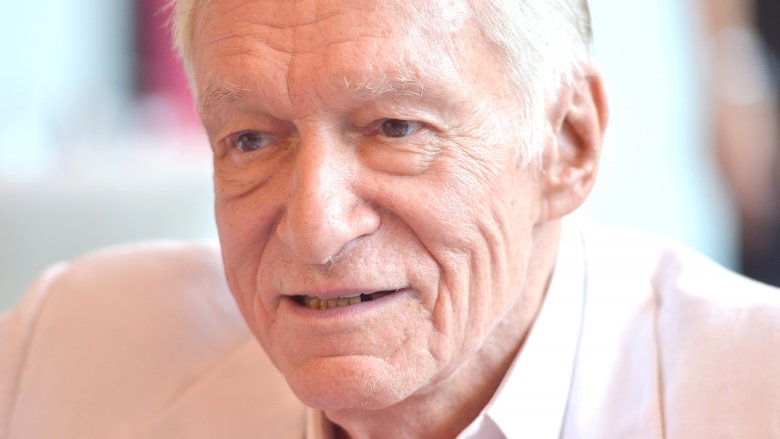 Getty Images
New information about the late Playboy founder's health is being revealed.
TMZ reports that Hugh Hefner started suffering from "serious back issues" in 2015. Though he'd had problems with his back in his 80s, his pain apparently worsened after he developed an infection, which led to his need for help just to walk and his eventual need to remain bedridden. According to the celebrity gossip site, during this time, he began scheduling fewer public appearances.
Then, a couple weeks before his passing, Hefner reportedly "caught a bug." And, as he was already weak from years of back problems, his immune system was not able to properly fight the infection. TMZ notes that it was a "mild illness" but one that he wasn't able to overcome in his condition.
As Nicki Swift previously reported, Hefner died on Wednesday, Sept. 27, 2017. According to a statement made by his rep, he passed away peacefully in the Playboy Mansion, surrounded by family and friends.
He was 91 years old.
While we wait to learn more details, read up on the untold truth of Hugh Hefner.