Meredith Vieira And Joy Behar Confirm What We Suspected About Star Jones' Weight Loss Controversy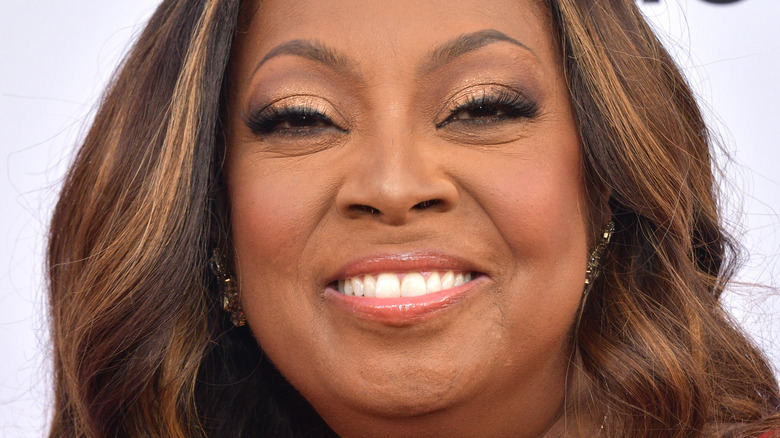 Araya Doheny/Getty Images
Throughout her time on "The View," Star Jones was no stranger to feuding with her co-hosts — even after she left the show. However, unlike conservative panelists Elisabeth Hasselbeck and Meghan McCain, most of the drama didn't come in the form of political screaming matches. Instead, Jones' personal life was on full display, from her weight struggles to her marriage to Al Reynolds. She even asked her co-hosts to go along with a claim about her weight loss that wasn't entirely true, putting them in an uncomfortable position.
"We reported to be honest women and we stopped being honest with each other," said Meredith Vieira (via People). Joy Behar, the only original "View" co-host still on the show today, said, "We were told, 'Well you have to be an actress,' and it's like, 'We don't get paid to be an actress.' We were uncomfortable with that."
Thanks to a reunion of the original panel for "The View"'s 25th anniversary, Jones and her former co-hosts have finally come clean and respectfully talked out their differences ... a rare occasion on "The View." Nature is healing! Even though they've patched things up, let's see what had "The View" OGs at odds.
Star Jones tried to hide her gastric bypass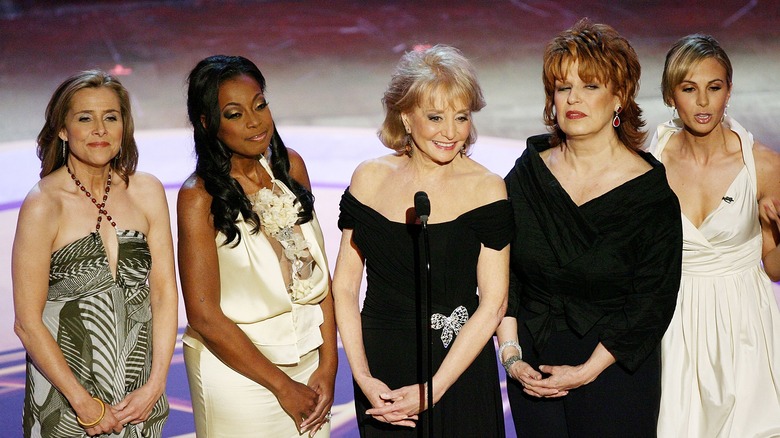 Kevin Winter/Getty Images
After being unhappy with her weight throughout the first few seasons of "The View," Star Jones underwent gastric bypass surgery in 2003. She chose not to talk about it on the show, claiming she had a "medical intervention" and crediting her weight loss to diet and exercise. Her co-hosts Meredith Vieira and Joy Behar felt pressure to go along with the story, even though it was a lie. "She was in tremendous denial and we had to pretend it was something other than what it was," said Behar on the reunion episode (via People).
While this is the first time they've have publicly spoken about the truth to Jones' face, it was previously a topic of discussion in the 2019 tell-all book, "Ladies Who Punch." In the book (via ET), journalist Ramin Setoodeh wrote, "Behind the scenes, Barbara [Walters], Joy, and Meredith resented her for making them act as if she'd lost the weight on her own, which was forcing them to lie."
Jones was also interviewed for the book, saying, "I always felt it was our obligation to protect each other. And I don't think they did the same for me." But as of the reunion, she's had a change of heart (via People). "I regret that I was not strong enough to admit that I was in a depression and really ill about my health. I really regret that I just wasn't there." On the bright side, Jones says she's happier and healthier than ever today.