The Truth About Paige Spiranac's Ex-Husband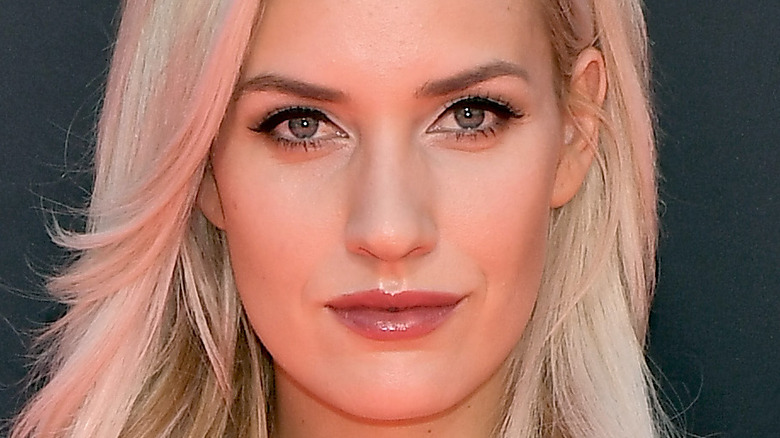 Matt Winkelmeyer/Getty Images
Paige Spiranac started to make a name for herself in the golf world while attending San Diego State University. After her time at school finished up, Spiranac found viral fame when the website TotalFratMove started posting photos of her in revealing attire, per the New York Post. She was able to parlay that into social media fame. Although the online recognition allowed the athlete to grow her brand, which included appearing on the cover of Golf Digest, she faced backlash not only online, but from other golfers.
Controversy continued to follow Spiranac when an ex-boyfriend leaked a nude photo of her online. "I would wake up every single day, I would check my phone and be like, 'Am I going to be on TMZ today?" she recalled in 2020 on her "Playing A Round" podcast (via The Sun). In 2018, Spiranac was featured in an issue of Sports Illustrated Swimsuit and it gave her a sense of vindication. "I was nude, I was completely naked," she told the publication. "That was the moment I won, right there."
That same year the influencer married her husband Steven Tinoco. Fortunately, Tinoco not only supported Spiranac sporting risque outfits online, but encouraged her to push the envelope. "He is so understanding and knows this is a business for me. He will say, 'Hey show a little more cleavage,'" she told the New York Post in 2020. Despite the career support, their marriage did not last. 
Paige Spiranac's ex-husband was a professional athlete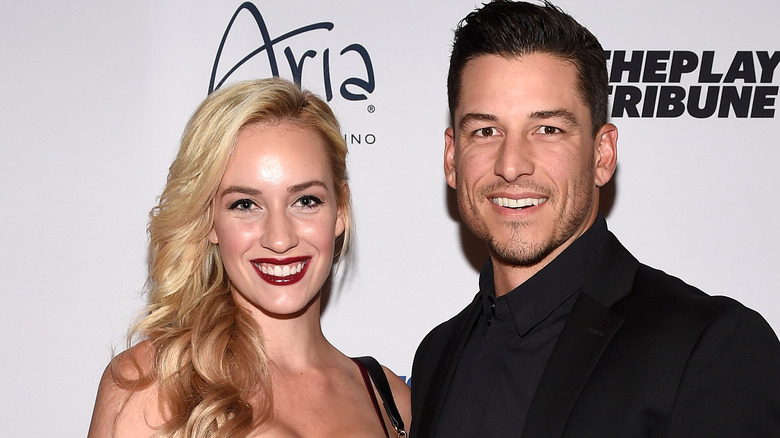 David Becker/Getty Images
During her marriage, Paige Spiranac mostly kept her relationship under wraps, so it came as a surprise to fans when the golfer revealed she was divorced. She dropped the news during an Instagram Q&A on March 8 when a fan asked her marital status. "I am no longer married and if you could just respect my privacy it would mean a lot to me," Spiranac wrote, via the New York Post. 
The "Playing A Round" podcast host was notoriously confidential about her marriage, so she did not spill the beans on the details of her separation. Although weeks after revealing her marriage had ended, she briefly discussed the matter on her YouTube channel. "I am recently divorced and, uh, yeah, just kind of ... getting a fresh start and I am excited about it," she said while driving a car from Arizona to California in the clip uploaded March 31. Spiranac was vague about the exact separation date.
Details about the former couple's relationship are scarce, but it is known that Spiranac's ex-husband Steven Tinoco is a sports trainer. His business is called Six Zero Six Fitness, and he operates out of Scottsdale, while also offering remote sessions. Prior to becoming a personal trainer, Tinoco was a professional baseball player. He was drafted by the Tampa Bay Rays in 2010, and played on several minor league teams from 2010 until 2015, per Stats Crew. Spiranac had not only deliberately withheld information about her marriage, but had done the same about all her relationships. 
Paige Spiranac's difficult dating history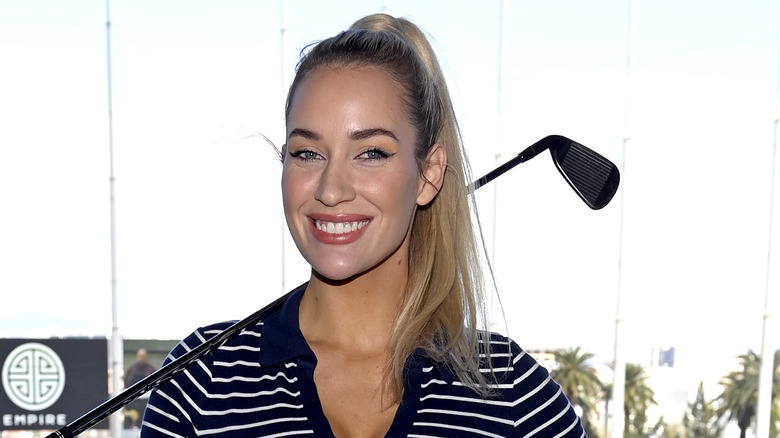 David Becker/Getty Images
On an episode of her "Playing A Round" podcast in November 2021, Paige Spiranac spoke about why she preferred to keep her love life out of the spotlight. The social media star spoke about being unafraid to be honest with fans while trying to maintain a modicum of privacy. "Having a public relationship is very difficult, and as soon as you make it public, you're giving everyone the right to ask questions," Spiranac said (via The Spun).
She mentioned how publicly discussing her romantic life was opening a can of worms. "If I do post about it, and I end up breaking up with that person, I then have to talk about the breakup," the podcast host added. Her love life was not the only aspect of her personal life she preferred to keep private. "I just want to leave my relationship and my family and things that are really, really, really important to me out of it," Spiranac continued. 
While the golfer has remained tight-lipped about the details of her divorce she has discussed the difficulties of dating prior to being married. The Sports Illustrated Swimsuit model said she had very little luck dating while attending San Diego State University, and used to hang out with guys by offering them golf lessons. "But there was one guy who had a girlfriend, he led me on because his game was getting so much better from all these free lessons," Spiranac said on her podcast in February (via Golf Magic).