The Real Reason Rumer Willis Was Born In Kentucky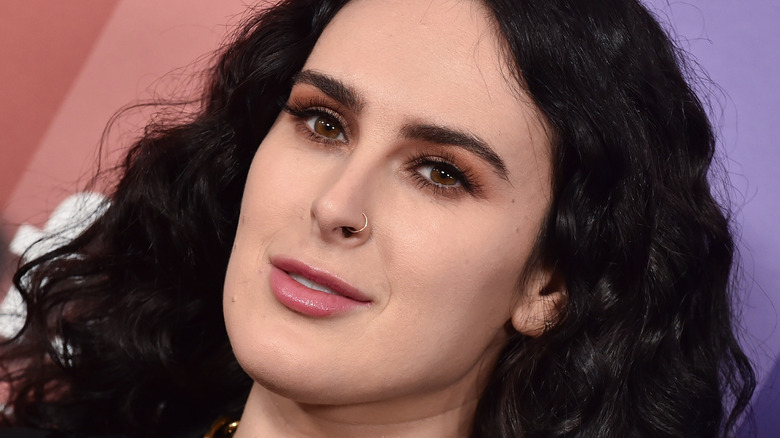 DFree/Shutterstock
When Rumer Willis heads home for a rest, there are a couple of places where she could go. First of all, she could spend time in her personal abode, which can be found in California. Although she used to own the house with her now-former stepfather Ashton Kutcher, who was previously married to her mother Demi Moore, he signed the home over to Rumer in September 2018, according to The Blast. A two-bedroom, four-bathroom residence that spans 1,800 square feet, it's located in the Hollywood Hills area.
If Rumer was instead in the mood to hang out with her family, she could travel to Idaho, which is where Demi owns an idyllic property, per Hello! Demi picked the home up in 2000 following her divorce from Rumer's father, Bruce Willis, according to the Daily Mail. Inside the residence, each room seems to be filled with personal touches, country charm, and enviable features. That includes plenty of wood details and massive windows that offer a view of natural scenes that surround the home.
While it might be surprising to some to find out that Rumer and her family spend time in Idaho instead of staying relatively close to the entertainment industry hub of Hollywood and Los Angeles, it turns out that Rumer was actually born outside of California. Indeed, she was born in Kentucky and for a very good reason that had to do with her dad's job as a movie star.
Bruce Willis' job resulted in Rumer being born in Kentucky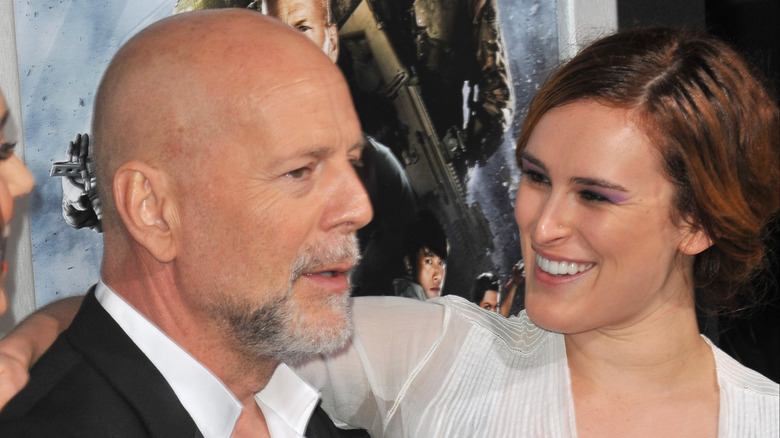 Jaguar PS/Shutterstock
Back in 2015, Rumer Willis was competing on "Dancing with the Stars." During the show, she opened up about when and where she made her entrance into the world, which was connected in a way to the fact that her dad, Bruce Willis, is an actor. She shared (via the Mirror), "I was born in Paducah, Kentucky, my dad was shooting a movie out there and my mom wanted to be there in case I popped out. So technically I am a southern girl at heart."
That might leave you curious about what movie Bruce was working on at the time. Well, Rumer was born in August 1988, according to IMDb. That was followed by the release of a movie that starred Bruce called "In Country," which featured the actor as Emmett Smith, the uncle of a girl from, you guessed it, Kentucky.
Although "In Country" might not be Bruce's most well-known movie, the filming of the project was surely special, thanks to the fact that it seems to have coincided with Rumer's birth. While that might also mean that Kentucky may be a special place for the family, it turns out that none of Rumer's close relatives were born in that state. In fact, they were all born in different states and, in one case, a different country.
Rumer Willis' family members were all born in different areas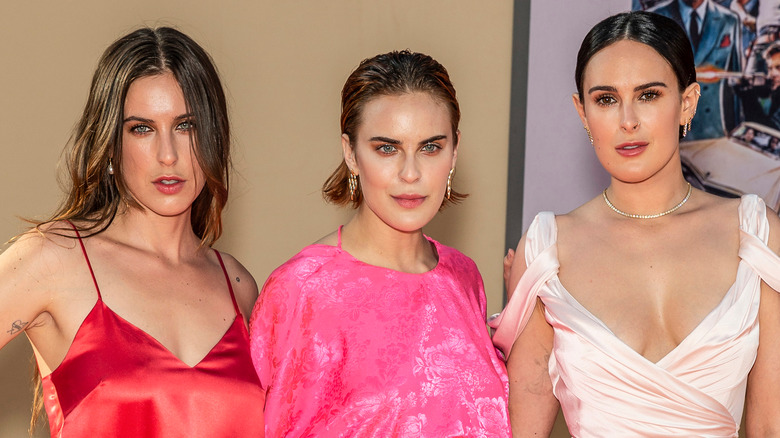 Ovidiu Hrubaru/Shutterstock
Rumer Willis isn't the only child of Demi Moore and Bruce Willis. Demi and Bruce also share daughters Scout Willis and Tallulah Willis. While Rumer, Scout, and Tallulah all tend to spend time at their mom's home in Idaho, it turns out that Scout was born in Sun Valley, Idaho in July 1991, while Tallulah was born in February 1994 in Los Angeles. As for their mom, Demi originally comes from Roswell, New Mexico, according to Biography.
When it comes to Bruce, Biography notes that he was actually born in Idar-Oberstein, West Germany, for the same reason that Rumer was born in Kentucky: a parent's job. When Bruce came into the world, his father was in the military and had been sent to Germany. When the future actor's father left active service, the family ended up in the United States, specifically New Jersey, which is where Bruce was raised.
Granted, while each family member was born in a different place and they tend to travel, nowadays, Rumer told People, "We all live in California and live relatively close to each other."