Inside Harry Styles And Niall Horan's Friendship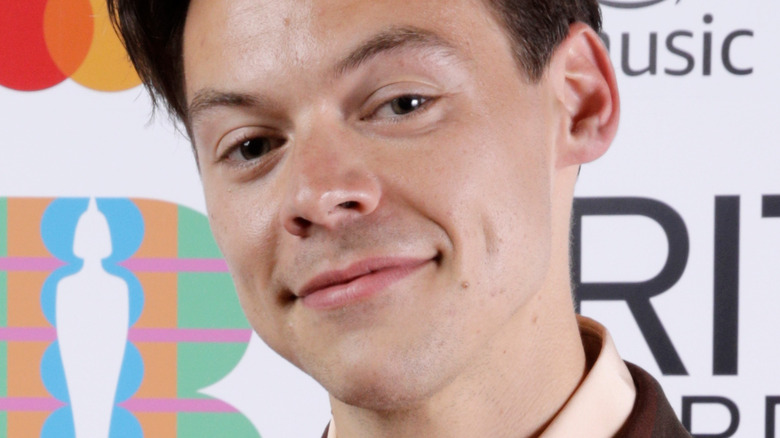 Jmenternational/Getty Images
It's almost inevitable that boy bands (and their female counterparts) will break up. Heartthrob groups like NSYNC, the Spice Girls, and the Backstreet Boys catapulted to superstardom in the '90s with their good looks, catchy lyrics, and slick choreography, only to later split and pursue solo careers. Rising to fame on the set of the U.K.'s "The X Factor," British boy band One Direction might not have taken direct inspiration from their predecessors, but they followed a similar path. 1D burst onto the international stage in 2010 with their third place finish on the reality singing competition, establishing Harry Styles, Zayn Malik, Niall Horan, Louis Tomlinson, and Liam Payne as household names. But, by 2015, it was all over. "They are taking a hiatus so they can work on individual projects for a while, but they are not splitting up," a source told E! News at the time. "They will remain together and plan to work together in the future."
Just as Justin Timberlake was the breakout star of NSYNC, Styles was the one to achieve mega-stardom after 1D broke up. To date, the former boy bander has released three studio albums, including "Harry's House," which he dropped in May 2022 to critical acclaim. All that individual success might have alienated his former bandmates, but Styles has maintained a good relationship with Horan, Tomlinson, and Payne since their boyband days. (Unfortunately, some of Malik's antics left him on rocky terms with the group.) Of all his ex-bandmates, Styles is especially close with Horan.
Harry Styles and Niall Horan have always supported each other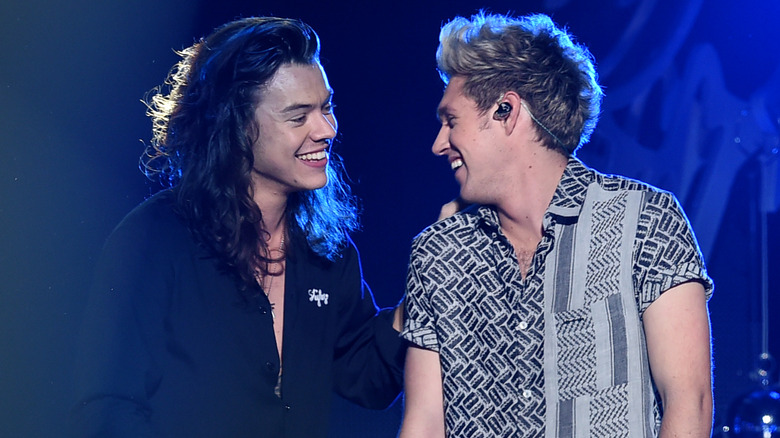 Kevin Winter/Getty Images
Despite seeming like a natural fit, not all members of 1D were friends. In 2017, Zayn Malik shrugged off his lack of relationship with Harry Styles by telling Us Weekly that he "never really spoke to Harry even when I was in the band." However, Styles and Niall Horan forged an instant bond through their taste in music. "Harry and I would have the most similar taste in music. We were both heavily influenced by 1970s English and American rock and would always be sharing bands with each other, showing each other songs," Horan told British GQ in 2020. Previously, Horan established the pair's similarities when speaking to RTE Entertainment. "The phrase 'happy to be anywhere' is me. Harry's the same, bubbly character. Me and Harry have a similar taste in music, and similar mates."
Fast forward a few years, and Horan and Styles have made it a point to support each other in all their musical triumphs. In 2019, fans snapped a pic of Horan, who was all smiles at a Styles concert. The following year, Styles gushed over Horan's new music when he picked his favorite song off his former bandmate's album, "Heartbreak Weather." "[I love] the piano — 'Put A Little Love On Me,'" Styles said, per Capital FM. And when Styles nabbed a Grammy in 2021 for "Watermelon Sugar" — making him the first 1D alum to achieve the milestone honor — Horan was there with a subtle show of support on social media.
Harry Styles and Niall Horan like each other's music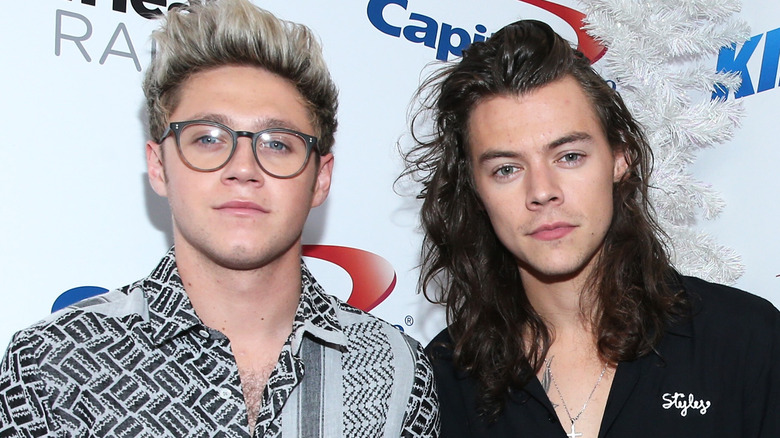 Jonathan Leibson/Getty Images
Harry Styles and Niall Horan's relationship may have started with music, but Horan revealed they don't speak much about their musical projects these days. "We'll be chatting away, but we never say, 'What do you think of this?'" he told British GQ in 2020. Because they don't share when they're planning to release bops, they sometimes "bombard the charts at the same time," which Horan explained is really just a happy coincidence. "People keep saying to me, 'Is that some sort of publicity stunt? Literally, no. [It's] because we're all used to that same cycle. ...That's what we did in the band," he said.
Even though they don't actively talk about their music, Horan and Styles appear to love each other's work. In response to Style's 2020 album "Fine Line," Horan told Capital FM (via Just Jared Jr.) that it's "really good. It's very very good. It's very Harry. It's very ... the music that he and I would listen to." Horan added that he'd reached out to his buddy when the album came out. "I texted him when it came out, 'All your influences are there, you've just smashed it, nailed it," he said.
As well as being friends individually, Styles and Horan are grateful for their relationship together as part of the band. In 2020, Styles paid tribute to the tenth anniversary of 1D on Instagram, with Horan following suit. "So many unbelievable memories we shared together," Horan wrote.