What Really Went Down Between Zendaya And Giuliana Rancic?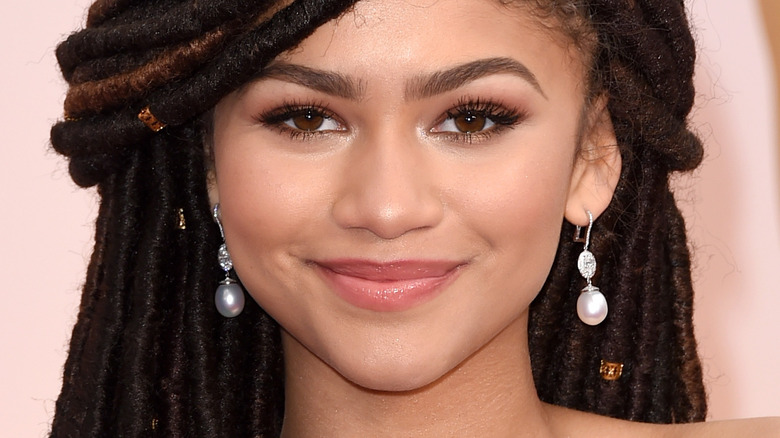 Jason Merritt/term/Getty Images
Despite being one of the biggest actors in Hollywood, Zendaya has largely managed to steer clear of any public conflict. Long before her days portraying a drug-addicted teen on HBO's "Euphoria," Zendaya starred in a slew of Disney productions including "Shake it Off" and "Zapped." With Zendaya's rising star power came increased visibility and the actor soon became a staple at red carpet events.
In 2015, Vogue named the fashionista its "breakout style star," after she wore a Vivienne Westwood gown to the 87th Academy Awards. Fans online at the time gushed over the actor's look. "When doesn't she look flawless? She is flawless," one person tweeted. "The boy who wins [Zendaya's] heart is a lucky one. She is absolutely stunning in every way," said another (looking at you, Tom Holland!). However, Zendaya's breakout moment at the Oscars was quickly sullied by an insensitive comment made by then-host of E!'s "Fashion Police," Giuliana Rancic.
Giuliana Rancic said Zendaya probably smelled like weed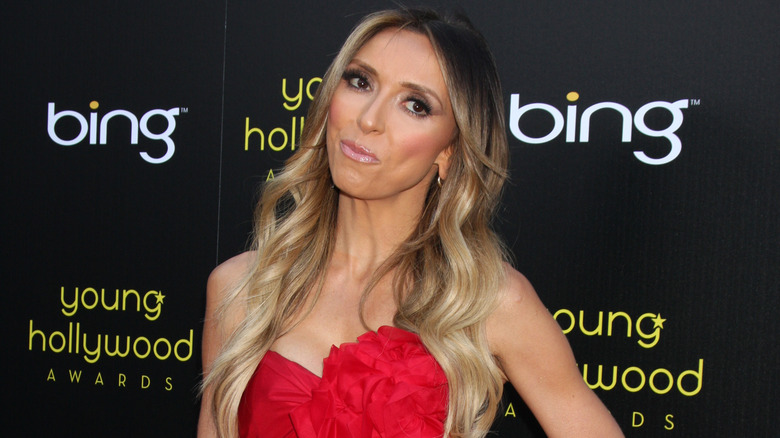 Kathy Hutchins/Shutterstock
E!'s "Fashion Police," was known for its often controversial moments, but a comment made by host Giuliana Rancic drew an immense amount of backlash. "I love Zendaya's style and I love when she has the little hair," Rancic said about the actor's look on the Oscars red carpet in 2015. "She has such a tiny frame that this hair to me overwhelms her. I feel like she smells like patchouli oil or weed. Maybe weed?"
Rancic's comments did not sit well with the "Spider-Man: No Way Home" star, who took to Twitter to blast the TV personality for her "outrageously offensive" comments. "To say that an 18-year-old young woman with locs must smell of patchouli oil or 'weed' is not only a large stereotype but outrageously offensive," she wrote. Zendaya further added, "There is already harsh criticism of African American hair in society without the help of ignorant people who choose to judge others based on the curl of their hair."
In response, Rancic posted a public apology to the "K.C. Undercover" actor suggesting that her comments were not racially motivated and instead were in reference to Zendaya's "Bohemian chic look."
Zendaya reflected on the controversy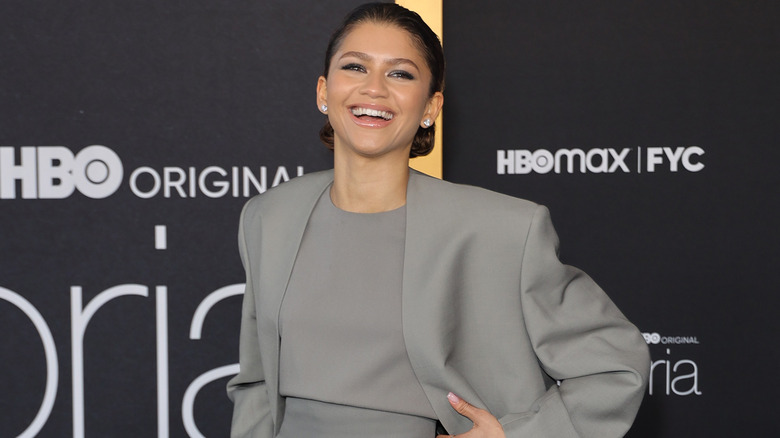 Momodu Mansaray/Getty Images
Years later, Zendaya reflected on the incident in an interview with W Magazine. She told the publication that the shocking moment caused her to take a closer look at how she could use her platform to benefit the advancement of people of color. "That's how change happens," she told the publication in 2021. "And it made me think, How could I always have a lasting impact on what people saw and associated with people of color?"
However, long before Zendaya's declaration, the impact of her actions were made clear as she was honored with her own Barbie doll, inspired by her appearance at the 87th Academy Awards. "So excited to honor Zendaya with a one-of-a-kind doll as she encourages girls to Raise Their Voices and to #BeSuper," the announcement read. In a statement following the news, Zendaya said she was "excited" to join Barbie in "encouraging kids to raise their voices" (via Entertainment Weekly).