The Soap Operas Chrishell Stause Was In Before She Got Famous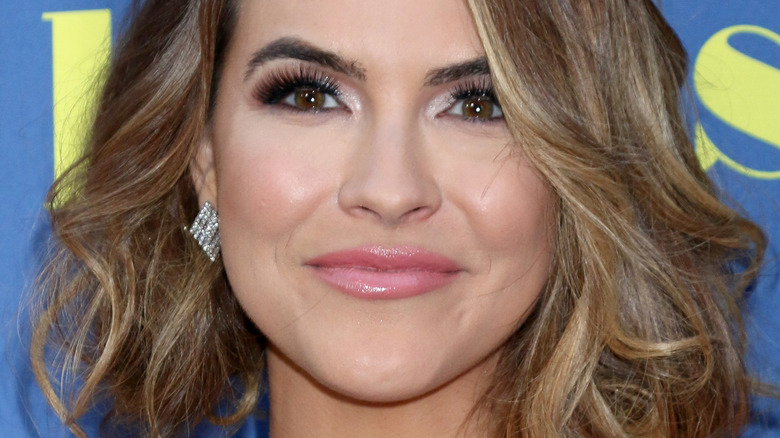 Kathy Hutchins/Shutterstock
Chrishell Stause might be best known for her savvy real estate skills on Netflix's "Selling Sunset," her fancy footsteps on "Dancing With the Stars," and for her short-lived marriage to Justin Hartley, but little do some of her fans know that Stause actually has quite the impressive résumé. Before all the attention she's gotten in the spotlight, the speculation about her love life, and the millions of adoring fans on social media, the Kentucky-born brunette was just another girl looking for her big shot in Hollywood. 
Back in 2018, Stause told the Daily Actor that she had quite a few jobs that helped her survive her crucial first year in the City of Angels. She said, "When I moved to LA, I was a waitress at Tony Roma's, slinging ribs. I was hosting a jewelry show on... I think it's defunct now. It was called USN, Ultimate Shopping Network." In addition, she also said that she auditioned for shows such as "Two Broke Girls" and "CSI," but none of them worked out to her advantage.
However, it didn't take long for Stause to get her big break on a huge daytime television show and it was one that helped make her a huge star in the genre, too.
Chrishell Stause's beginnings in the soap world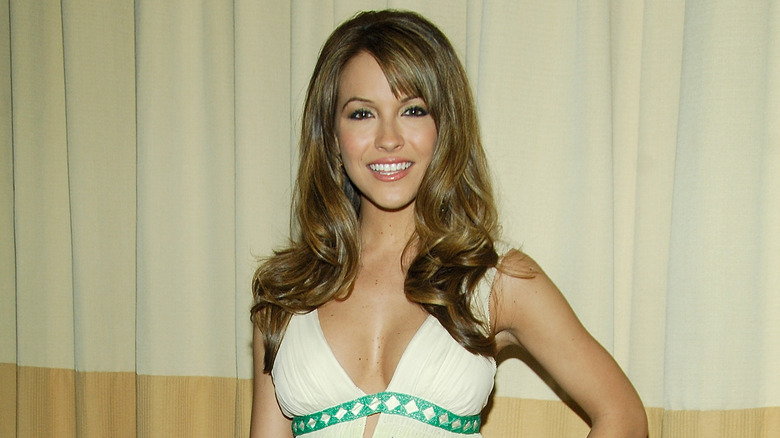 Joe Corrigan/Getty Images
For anyone who's spent any time watching their favorite daytime television soaps in the past 10 or 20 years, there's a very good chance that they might have seen Chrishell Stause deliver drama in fictional towns such as Salem, Genoa City, and beyond. Before she became the household name that she is today, Stause played Amanda Dillon on the highly acclaimed soap "All My Children" from 2005 to 2011, according to Us Weekly. She then landed her role as Ben Weston's sister Jordan Ridgeway on "Days of Our Lives" from 2013 to 2021. 
In an interview with TV Line in 2013, Stause opened up about her transition from one soap character to the next. She said at the time, "Amanda was more like the underdog you rooted for who always bumbled along making all the wrong decisions, but with the best intentions at times. Jordan comes onto the canvas strong, very smart, very take-charge, all business — which Amanda never was."
If that weren't enough, Stause also played a character by the name of Bethany Bryant on "The Young and the Restless," which was the soap her ex-husband Justin Hartley was also on, per People. And while Stause's soap credentials are pretty strong, she almost became a different kind of television star, too.
Chrishell Stause almost became a Bachelorette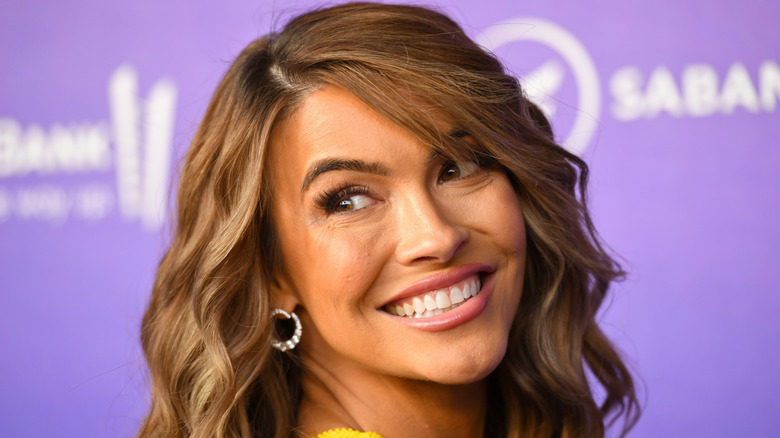 Jc Olivera/Getty Images
Not only was Chrishell Stause a big name in the daytime television world, but little do some of her fans know that she almost became a "Bachelorette." In an interview with Harper's Bazaar, Stause said that she was incredibly close to becoming a huge star for the ABC network franchise while she was working on "All My Children" but unfortunately, her cards didn't fall in the right place at the time. Stause explained, "I don't think that was my path. I can see watching the show now. I don't think whoever I would've met at 26 years old on that show would have been my person. It would've been a mess. Luckily, I didn't have to deal with that public mess until much later, when I knew who I was, and I could hopefully handle it a little better."
With Stause wearing so many hats — as a daytime television star, Netflix star, "Dancing With the Stars" contestant, and everything she's done in between — we would not be surprised if she became a huge Hollywood star in the future, too.