What Kara Killmer Was Doing Before Chicago Fire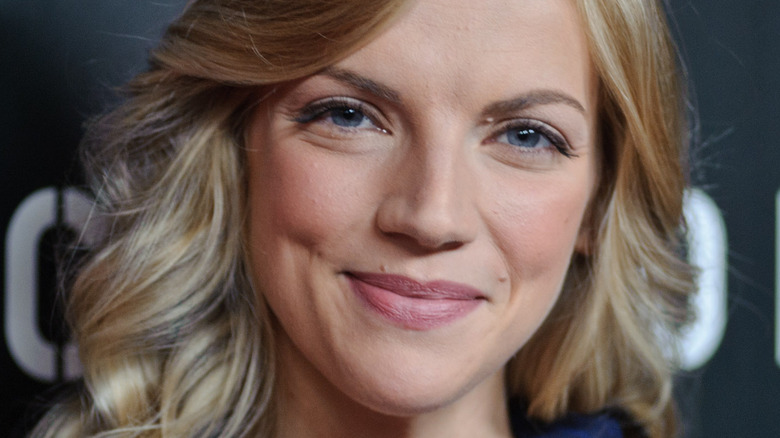 Timothy Hiatt/Getty Images
For the "Chicago Fire" fans who are riveted by Sylvie Brett's story, it might be hard to imagine Kara Killmer outside of the One Chicago universe. She's been an integral member of the NBC franchise since she stepped in to fill the vacancy left by the tragic death of Lauren German's character, Leslie Shay, in 2014, and it sounds like the warm welcome that Killmer received helped make those Windy City winters a little more bearable.
"It's such a loving, like a sickeningly sweet group of people to be in. There's 12 of us. It's a big group, and nobody's a diva," Killmer said in 2019, per CinemaBlend. "Everybody has a good sense of humor, which you have to have when you're freezing your butt off. You gotta laugh. We're really fortunate." That harsh climate was likely a real shock to the system for a Southern gal like Killmer, who grew up in Crowley, Texas. She remained in the Lone Star State to attend Baylor University, per Hollywire, and like other aspiring actors, she headed to Hollywood to see if her career could catch fire.
Unfortunately, Killmer got there too late to score one of her dream roles: Elizabeth Swann in the "Pirates of the Caribbean" franchise. But she had another goal that ended up being achievable — in a fashion — and it required getting way more glammed up than fans would see her on "Chicago Fire" years later.
Kara Killmer channeled Marilyn Monroe
"I think it would be really cool if I got to play Marilyn Monroe in a movie," Kara Killmer told Hollywire in 2010. "It's very haughty of me to say that, but I think that would be a lot of fun." She missed out on one opportunity to play the icon when Ana de Armas got cast as Monroe in the 2022 Netflix movie "Blonde," but by that time, Killmer had already transformed into the "Some Like it Hot" star. Over a decade before she played a character whose job it is to beat the heat, Killmer recreated some of Monroe's famous photos on a reality show.
Killmer's Hollywood career hadn't taken off yet when she joined the cast of "If I Can Dream," a webseries that followed a group of talented young people pursuing stardom. Viewers got to watch her get an acting education while sharing space with roomies, including one of Miley Cyrus' exes, singer Justin Gaston, per MTV. Killmer got a taste of what it's like to be a huge star during a Monroe-themed photoshoot. Makeup, a platinum blond wig, and glamorous outfits transformed her into the spitting image of the screen legend.
"I really started to embody Marilyn, and that made me feel confident in my shots," Killmer said on the show. In a 2019 Instagram throwback, she revealed that she also walked away with a souvenir that might help her nail a future Monroe audition: her wig.
Kara Killmer auditioned to play a real-life princess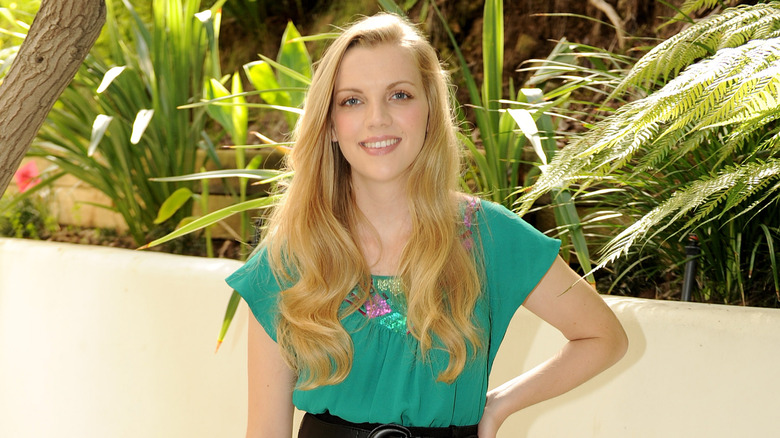 Kevin Winter/Getty Images
Kara Killmer's first acting role came in 2011 when she appeared on the TV series, "Scary Tales." The show featured enactments of early versions of fairytales, which were much darker before they got the Disney treatment. Killmer played the long-haired maiden Rapunzel, who really could have used one of Firehouse 51's sturdy ladders.
Killmer would later pursue playing a real-life princess. "Hey everyone! Just auditioned for the role of Grace Kelly — went well," she wrote on Facebook in January 2012. Killmer didn't share any further details about the project, but a few months later, The Hollywood Reporter revealed that Nicole Kidman had been cast in "Grace of Monaco" as the silver screen star who married a prince.
Killmer did, however, get to work alongside fairytale film royalty when she landed a role in the 2013 TV movie "Horizon," which co-starred "The Princess Bride" icon Cary Elwes. The following year, she was introduced to viewers as the newest member of the "Chicago Fire" family. Killmer has expressed that her ties to Baylor University possibly had something to do with her casting after "Chicago Fire" co-creators Derek Haas and Michael Brandt learned that she attended their alma mater." I told them how I loved it and they both said that they went there and I was like, 'Great! Then I'll see you guys next Tuesday! Let me go pack my bags!'" she recalled to HuffPost.