What Was Nina Dobrev Doing Before The Vampire Diaries?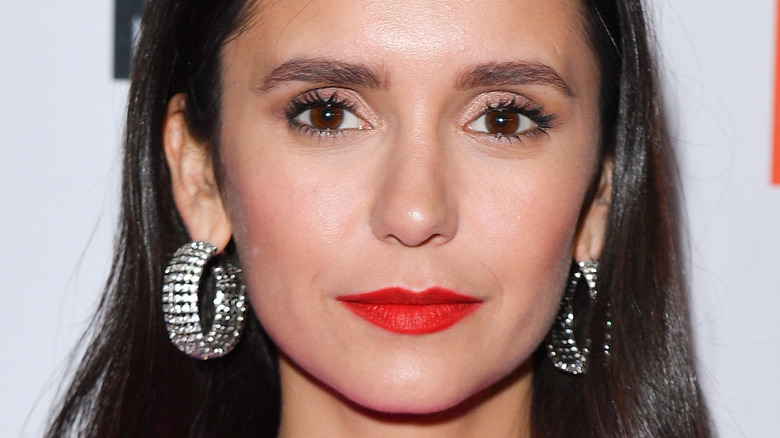 George Pimentel/Getty Images
Nina Dobrev is one of the most sought-after television actors of her generation.
She rose to popularity thanks to her starring role in the hit TV series "The Vampire Diaries," in which she played the character Elena Gilbert for six seasons. Her stellar performance on the show has earned her multiple awards, including the Favorite TV Drama Actress at People's Choice Awards and Choice TV Actress in a Fantasy/Sci-Fi series at the Teen Choice Awards, per IMDb. The show also paved the way for Dobrev to bag roles in big-ticket projects like "Perks of Being A Wallflower," "Flatliners," and Netflix's "Love Hard."
Dobrev probably wouldn't have risen to stardom as fast as she did if it weren't for her role in "The Vampire Diaries," but fans would probably be surprised to find out that she had been acting way before she became a household name. In her home country of Canada, Dobrev already worked in a handful of projects, including another popular teen show.
Nina Dobrev dabbled in small projects in Canada
Drake isn't the only famous Canadian who starred in "Degrassi." Before she got her big break, Nina Dobrev also played the role of teen mom Mia Jones in "Degrassi: The Next Generation." Her character arc ended when Mia relocated to Paris, but fans would later find the actor on "The Vampire Diaries" a year after she left the teen series.
Dobrev also found herself starring in several small-scale films, including a film adaptation of "Fugitive Pieces," Sarah Polley's "Away from Her," and MTV's "The American Mall," per IMDb. The latter was apparently Dobrev's first project in the U.S., which she was so thrilled about at the time. "It's my first American thing, it was the lead, there was a lot of pressure but good pressure," she said in an interview with CP24 when she was 19 years old. It was something I was very excited about. I couldn't sleep because I was so excited to start my first day at work."
She even got to star in several music videos, including Wade Allain-Marcus and David Baum's "You Got That Light." Young Nina Dobrev sure kept herself busy!
Nina Dobrev almost didn't get her Vampire Diaries role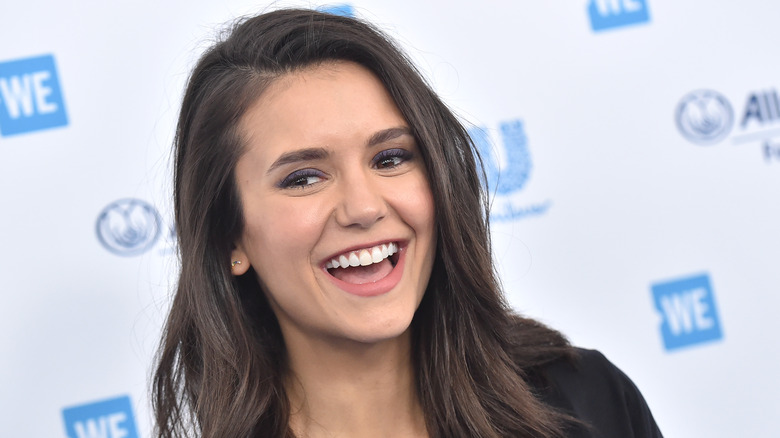 DFree/Shutterstock
Can you imagine "The Vampire Diaries" without Nina Dobrev? Probably not. But even though she played her character on the show beautifully, she tanked her initial audition. She didn't do that great of a job, and the producers forgot she tried out for the role in the first place.
"None of us remembered seeing her for the first time," executive producer Julie Plec told Entertainment Weekly. But the actor managed to redeem herself by sending in another tape. "And then she, through her agents and the casting directors, said, "Hey, listen — I was sick that day, I didn't do my best work, I really really want this part." [She] put herself on tape, which then got sent to us and it was so magical and so perfect that she basically had the job from that minute forward."
Dobrev went on to play Elena Gilbert for six seasons, and although she left the show earlier than fans wanted her to, Dobrev shared that it was the most challenging role in her entire career. "The whole show was challenging in different ways throughout the six years," she told The Hollywood Reporter. "I was constantly crying, it felt like. But for that reason, it kept me occupied, I was never bored, it never felt stale. I always came to work excited, and looking forward to the next thing I got to do."