How Tom Holland Broke His Nose Three Times On Set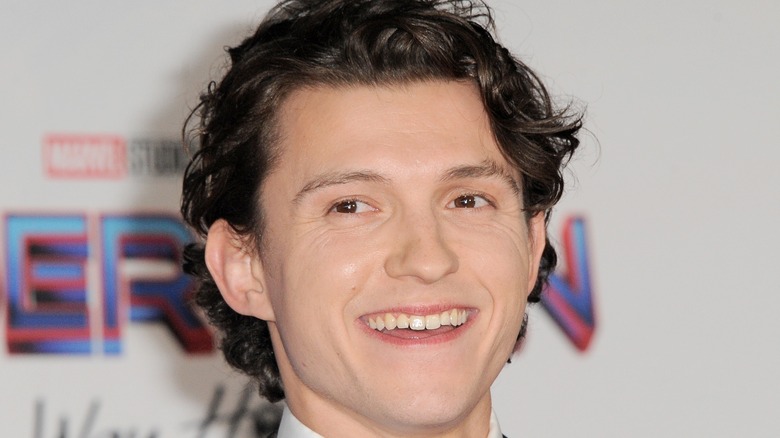 Tinseltown/Shutterstock
Many different things may come to mind when you think of Tom Holland, whether it's his iconic portrayal of Spider-Man, his swoon-worthy relationship with Zendaya, or his propensity for leaking Marvel spoilers. One thing is for sure: Holland is always making headlines. However, among doctors, Holland may be known for a very different – and very unique – reason. The poor guy just can't stop breaking his nose!
Needless to say, the 25-year-old star gives a whole new meaning to "putting your blood, sweat, and tears" into a role. Holland has crunched his nose three times, spanning different sets, franchises, and unforgettable roles. While the accidents haven't diminished his good looks, we can't help but wonder if he's prepping for a reboot of Harry Potter in the role of nose-less Voldemort.
The first fractures came in quick succession, but Holland's face has stayed intact since the last accident in 2017. We're hoping that doesn't mean he's due for another clumsy stunt. Just in case, let's get you up-to-date on Holland's track record.
Holland's nose first broke during a dare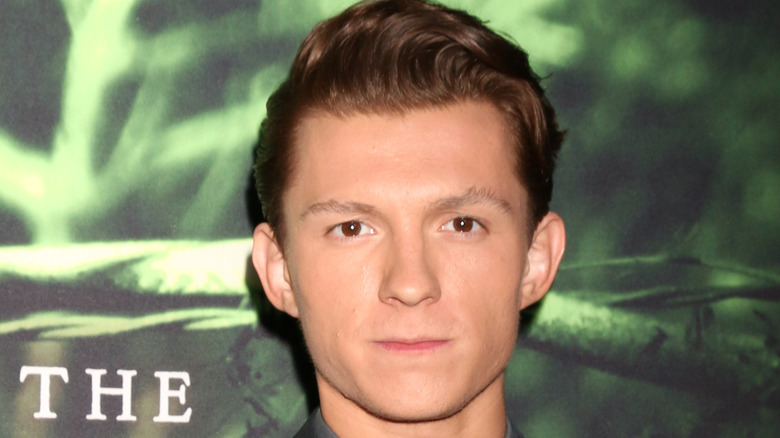 Kathy Hutchins/Shutterstock
As Vox reports, Holland was trained in gymnastics, dancing, and parkour throughout his younger years. It's these skills that often help Holland to be a stand-out for roles involving fluid movements or action scenes. Unfortunately, the grace gained in his childhood would fail him during an on-set stunt.
According to Cinemablend, director James Gray dared Holland to perform a backflip while the two were filming The Lost City of Z. The actor stuck the landing... on his face. It seems as though his costume shoes and the jungle setting of the film may have been to blame. Fortunately, the accident occurred on the last day of filming, so the makeup department didn't have to contend with his bruising. Still, it was an on-set artist that first realized the extent of his injuries.
"I stood up, I thought I knocked my teeth out, and the makeup artist was laughing at me. And when she saw my face, it went from 'Haha' to 'Oh, medic, medic!'" Holland shared at the New York Film Festival, as reported by Den of Geek. Holland was then transported to a Colombian hospital and, after overcoming the language barrier, received some relief from his pain.
Filming accidents brought two more breaks for Holland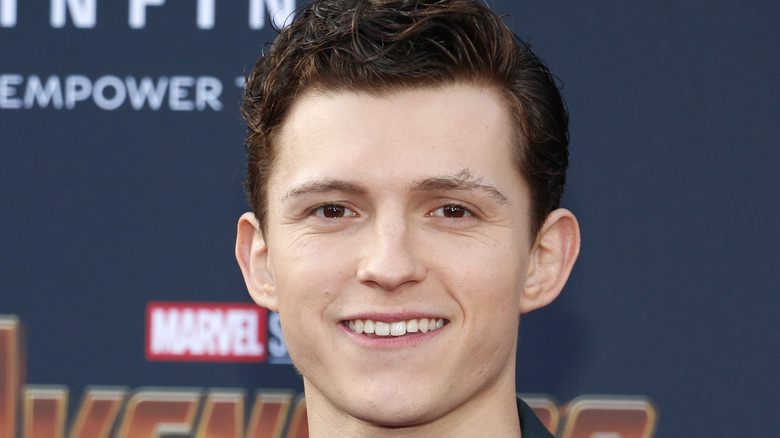 Tinseltown/Shutterstock
It wasn't long before Holland's nose took on another blow. On August 30, 2017, Holland went to Twitter to write, "So I broke my nose again." He ended the post with the hashtag #ChaosWalking in reference to the movie he was filming (although it could be argued that this is a fitting nickname for Holland himself).
This time, the injury came from a stuntman who made a punch directed at Holland look a little too real, per 80s Kids, which also reports that Holland was very forgiving about the incident.
The third (and hopefully final) nose break came so soon after the Chaos Walking incident that there's some debate on which set it took place. It's not entirely clear if this break also happened during Chaos Walking or if it was early on in the filming for Avengers: Endgame. One thing was abundantly clear, however, and that was his bruising. In an Instagram video that was reshared to Reddit, Holland applied an ice pack to his discolored face.
It seems like the only thing about Holland that can catch a break is his nose, but we wish all the best for his future health. At the very least, he should get some hazard pay added to his contract.