Dwyane The Rock Johnson's Sweet Gesture Brought His Mother To Tears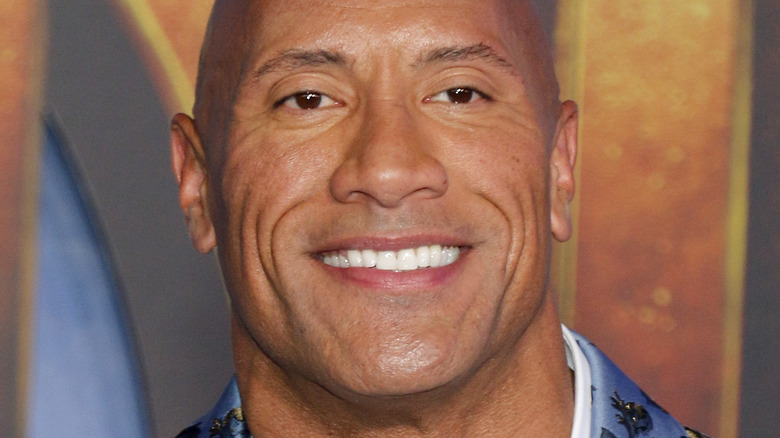 Tinseltown/Shutterstock
Dwayne Johnson is one of the most beloved stars in Hollywood. The A-lister has plenty of credits to his name, and some of his most famous films include "The Fate of the Furious" and voicing Maui in the popular Disney film "Moana." The actor uses his Instagram account to post various updates, including projects he's working on, workout clips, and some posts dedicated to family members, like his dear mother. 
On May 9, 2021, the star shared a special post to honor his mom on Mother's Day. The upload included a selfie-style shot that captured the pair hanging out in front of a big pink and gold balloon display. He accompanied the update with an equally sweet caption. "I always say if you gotta a good mom, then you have a real shot at turning out to be a decent human being," he wrote. "Man I got lucky." He then detailed all the challenging life events his mother has been through over the years. "​​Yet thru it all, she exemplifies a remarkable grace, gratitude, compassion, wicked sense of humor and finds her greatest joy in her granddaughters and her scratch off lottery tickets," he added. Johnson's mama also crashed his appearance on "The Tonight Show Starring Jimmy Fallon," as she showcased her ukulele skills. Talk about a talented family! 
It's clear that his mother means a lot to him, and his most recent gesture is totally bringing tears to our eyes.
Dwayne Johnson shows off his mom's new digs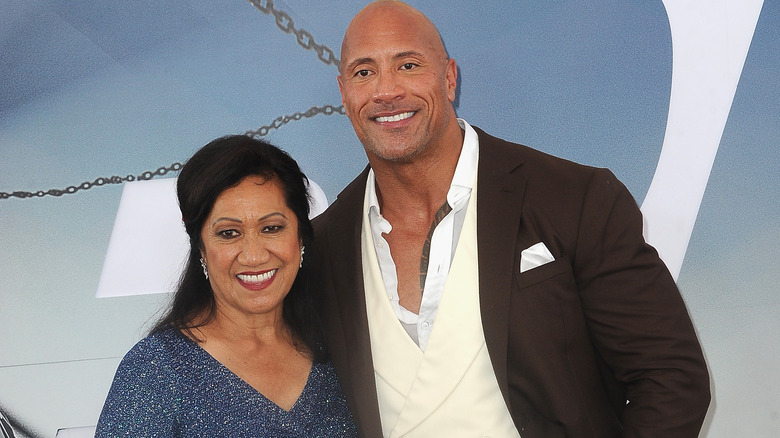 Albert L. Ortega/Getty Images
There's no doubt that Dwayne "The Rock" Johnson is a mama's boy. The star took to Instagram to share a video of his beloved mother walking into her new home as she became visibly emotional. To make the post even more cry-worthy, Johnson set the video to the song "Over the Rainbow." He accompanied the video with a sweet caption that is enough to bring a tear to anyone's eye. "Love you mom and surprise!" he wrote. "When I was a little boy, I hated when my mom would cry ~ these days, I'll happily take her tears of joy."
Johnson explained that it took about 8 weeks to get the house ready and everything that his mother saw when she walked in the door was a "total surprise." "I've been lucky enough to have bought her a few homes over the years, but this one is special as she's told me over and over these past few years, 'After a lifetime of traveling, I want this home to be my last. Thats my dream,'" the movie star added. Johnson also gushed over how good it feels to make his mom happy.
Fans seemed to love the upload and sent Johnson some major props in the comments section. "Mom deserves it all love her, and you're good man brother," one person wrote. "Now that's a good son right there. Your mom is proud," another added. We couldn't agree more!