Jim Carrey Countersues, Claims Extortion In Ex-Girlfriend Death Lawsuit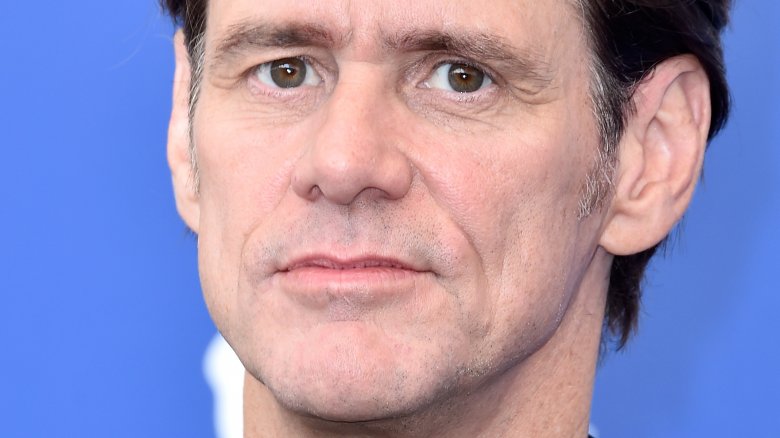 Getty Images
Jim Carrey doesn't plan on going down without a fight.
According to a recently unearthed letter written by Carrey's ex-girlfriend Cathriona White before her death in 2015, the actor allegedly exposed her to "cocaine, prostitutes, mental abuse and disease." The letter, which was discovered on White's iPad during a forensic exam (via People), was released on Sept. 29, 2017, by Michael Avenatti, the attorney representing White's estranged husband, Mark Burton, and mother, Brigid Sweetman.
As Nicki Swift previously reported, Burton and Sweetman are currently suing Carrey for wrongful death. The suit alleges that Carrey obtained drugs under a fake name and gave them to White which subsequently led to her death. As E! News reported, Carrey filed a countersuit against White's family and Avenatti on Sept. 29, 2017, claiming that the lawsuit is the latest in a slew of extortion attempts against him.
"Today I filed a cross-complaint against Filippo Marchino, The X Law Group, Mark Burton and Bridgid Sweetman," Carrey wrote on Twitter on Sept. 29. "Unfortunately, I made the mistake three years ago and giving in and settling false claims made against me by Mr. Marchino, on behalf of Cat, as mounting public defense is a very costly and painful process."
He continued, "At the time I felt Cat was being exploited by Marchino. Since this new case was filed, I have discovered the depth of deception behind those false claims, the kind of deception decent people fall for, because to us, such behavior is unimaginable." 
There's a lot of news coming out today. This is my statement on the matter. pic.twitter.com/IJ7rPOHIj0

— Jim Carrey (@JimCarrey) September 29, 2017
In a statement to E! News, Avenatti called Carrey "incoherent and unhinged."
"Jim Carrey is so desperate to avoid the public knowing the truth about his own outrageous conduct, that he has now resorted to outlandish accusations against innocent people," said the attorney. "As his red carpet interview from a few weeks ago shows, the guy is incoherent and unhinged. He needs help."
While we wait on updates about Carrey's countersuit, read up on the actor's surprising double life.