Daniel Radcliffe Doesn't Speak To Robert Pattinson Anymore. Here's Why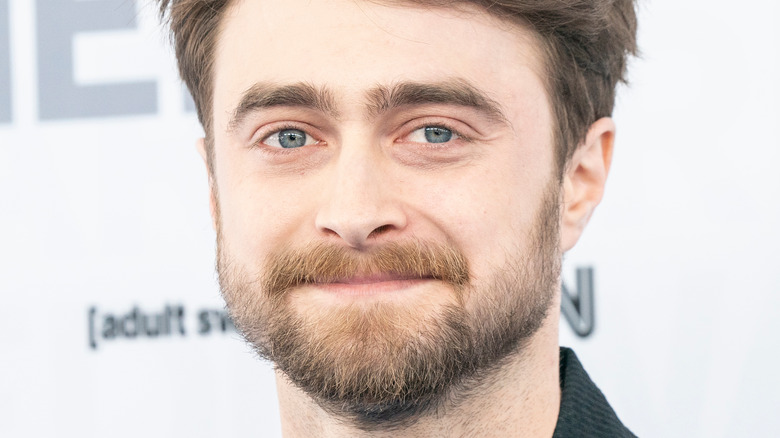 lev radin/Shutterstock
Daniel Radcliffe, Robert Pattinson, and Elijah Wood are the Holy Trinity of fantasy book-to-movie adaptations. All three joined their respective franchises from an early age and had to deal with a massive fame. Wood, who was already an established young actor, may have kicked off the cultural phenomenon of fantasy films with "Lord of the Rings" but "Harry Potter" quickly took on a cult-like appeal. "Twilight" followed with screaming pre-teen girls everywhere.
But as "Potter" fans know, Pattinson actually got his start with the "Goblet of Fire" before appearing in "Twilight." In fact, according to The Big Hit Show, it was actually Pattinson's role as poor doomed Cedric Diggory that landed him the role of Edward Cullen. In fact, Pattinson had only nice things to say about "Harry Potter" in a 2019 interview with ET, "It was a really nice environment on 'Harry Potter.' Even compared to movies I've done since, it was very protected, the way the kids were treated."
Radcliffe and Pattinson shared several scenes together in the film, so you might think they're the best of chums in real life. But you will be shocked to discover that they rarely speak these days.
Daniel Radcliffe and Robert Pattinson don't interact with each other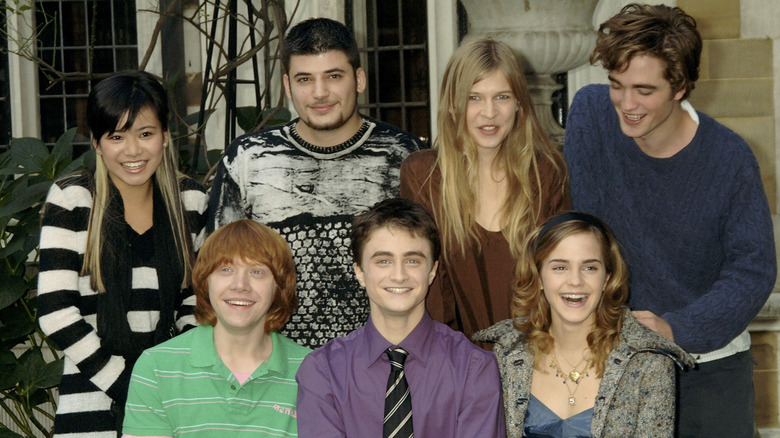 Dave M. Benett/Getty Images
There's nothing insidious going on behind the scenes nor did Daniel Radcliffe and Robert Pattinson have a falling out. It turns out that Radcliffe and Pattinson just aren't friends and never interacted much beyond the scenes they filmed together. It makes a certain amount of sense. Pattinson appeared in the series midway through and was only in a single film, so he didn't have time to bond with the cast.
In fact, according to an interview on "The Jonathan Ross Show," Radcliffe didn't even know Pattinson was cast in "Twilight" until he saw a billboard. In fact, Radcliffe and Pattinson only talk to each other these days through media quotes. "We have a very strange relationship now where we basically only communicate through journalists. We haven't seen each other in ages. Because everyone assumes we're kind of great mates, but I've met him, he's a lovely guy when I worked with him."
But there's no bad blood between the two stars. Pattinson considers Diggory his claim to fame. "He's the first death in Harry Potter, which is my claim to fame," Pattinson told People in 2022.
Daniel Radcliffe and Robert Pattinson reject their fame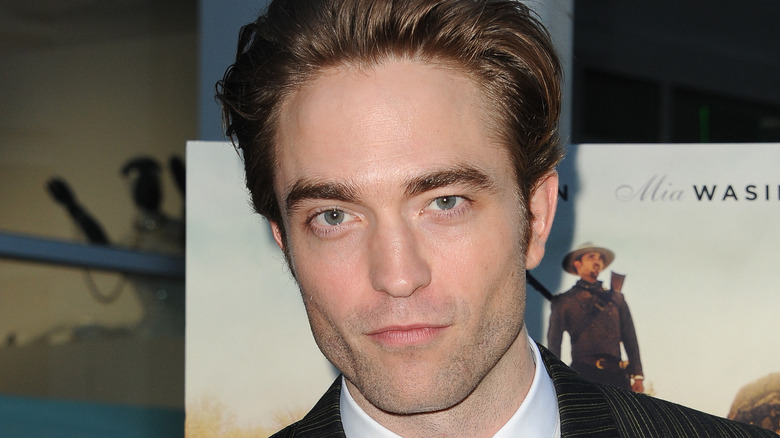 Tinseltown/Shutterstock
Both Daniel Radcliffe and Robert Pattinson are similar in a lot of ways. Both actors starred in highly successful franchises before rejecting their fame in a number of ways. Radcliffe tried to shake his "Harry Potter" image appearing in indie films such as "Horns" and "Swiss Army Man" to great acclaim. Meanwhile, Pattinson did the same producing character work in films like "The Lighthouse" and "High Life."
Reflecting on their fame, Radcliffe believes Pattinson had it worse than him. In a 2011 interview with THR, he described their similarities. "I think he's had to do with kind of a lot more. I had a very gradual easing in to the idea of fame, because I was doing the first two films back to back almost. So, while the whole Potter film franchise was exploding, I was in studios filming and kind of unaware that this thing was going massive outside. Where as Rob, [he] was suddenly the most famous guy in the world. I think that's a lot harder to deal with."
Meanwhile, Pattinson's career has come full circle as the star produced a riveting turn in 2022's "The Batman." While they may only talk to each other through interviews, Radcliffe was admittedly"excited" to see his former co-star take over the role. The two wish each other only success.