The Real Reason Mariah Carey And Nick Cannon Got Divorced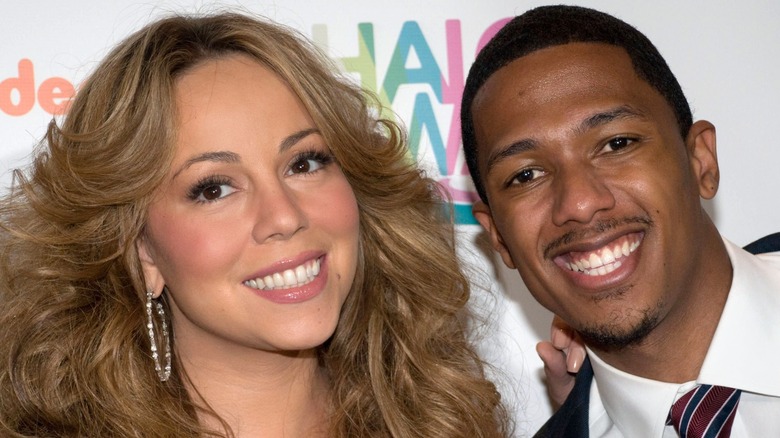 Everett Collection/Shutterstock
Mariah Carey and Nick Cannon were a celebrity power couple until their separation in 2014 and divorce in 2016. Besides Carey's romantic relationship with musician-comedian-TV host Cannon, the pop diva's past relationships include music executive Tommy Mottola and billionaire James Packer. Over the years, Cannon has led a complicated love life and has been tied to numerous women, including Christina Milian and Kim Kardashian. Many of these relationships have garnered major media attention. Carey's previous marriage to Cannon is no exception. What changed in their seemingly fairytale romance? Fans are hungry to know: Why did Carey and Cannon ultimately get divorced?
The couple's whirlwind romance is no secret. According to Brides, the two started officially dating in 2008. Cannon even appeared as the love interest in Carey's music video "Bye Bye." In her memoir, Carey wrote, "He had been in the entertainment industry for a long time, so he understood the madness. He paid attention to me." The two moved forward quickly. After dating for about six weeks, the couple tied the knot in The Bahamas on April 30th, 2008. Later, Cannon and Carey had twins named Moroccan and Monroe.
Though the couple separated years ago, updates and negotiations about their divorce continued. The reason? Divorce attorney Maria Barlow told Nicki Swift that child custody is often to blame. But the exact details of their divorce are still mysterious.
Cannon rushed to Carey's defense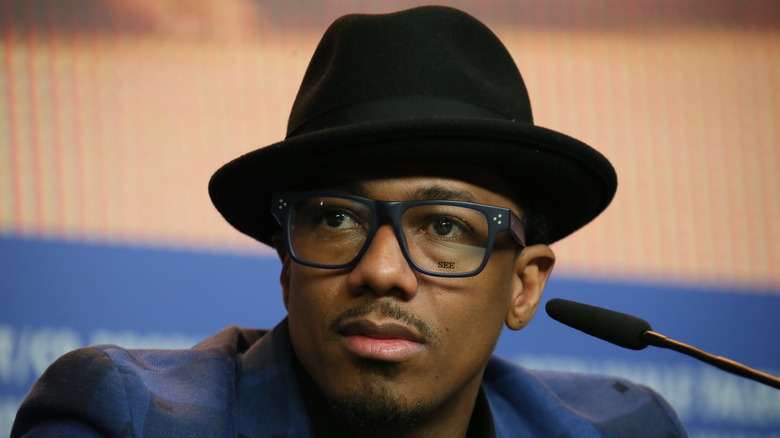 Denis Makarenko/Shutterstock
In September 2014, Cannon took to Twitter to defend his family and display his frustrations with circulating rumors. In one Tweet, he wrote, "I will always love her unconditionally for this and so much more. Mariah Carey is an amazing Mother, and I trust her wholeheartedly."
In 2017, Cannon went on "The Wendy Williams Show" and opened up about his relationship with Carey. Williams raised some controversy when revealing a photo of Cannon, Carey, and the twins cuddling in bed together. But Cannon was quick to clear it up. He explained that while there's unconditional love and respect, he "puts the kids in bed and goes home." He further elaborated on why they got divorced, saying, "When two people are in a relationship, it should be about growth...I felt like it was probably best, especially for our children since they're the number one priority, if I could be the best human being and the best father from outside of that house." He said that he and Carey are the best of friends.
Carey expressed mutual respect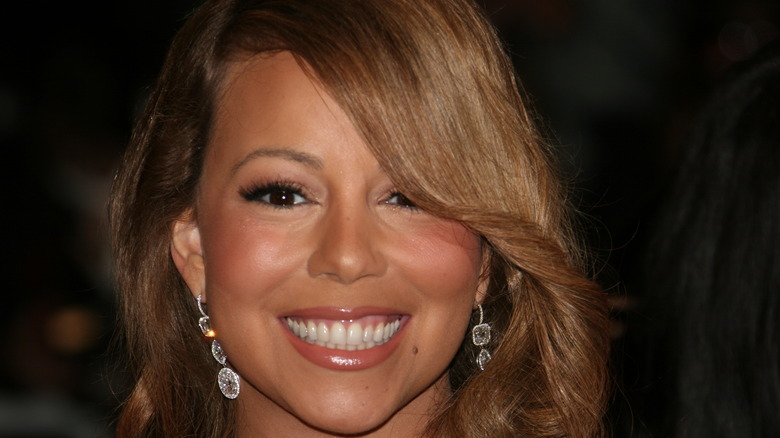 Denis Makarenko/Shutterstock
What does Carey have to say about the end of their relationship? She's shared some details in her memoir. According to Republic World, she wrote, "Making the necessary adult adjustments to being working parents in entertainment took its toll on our relationship, and the end of our marriage came fast, as it began." In addition, Republic World reports that she expressed similar sentiments as Cannon, explaining that the two still had respect for each other. She said, "It was tough. We both wanted to make sure everything was cool for our family. We will always be family, and we make it work." It's no doubt that the two have decided to put aside issues with each other and focus on the well-being of their kids.
From Amber Heard and Johnny Depp to Kim K and Kanye, we've witnessed the aftermath of brutal and nasty celebrity divorces. But it's safe to say that Carey and Cannon's isn't one of them.