Kim Cattrall Slams Sarah Jessica Parker Amid Sex And The City 3 Drama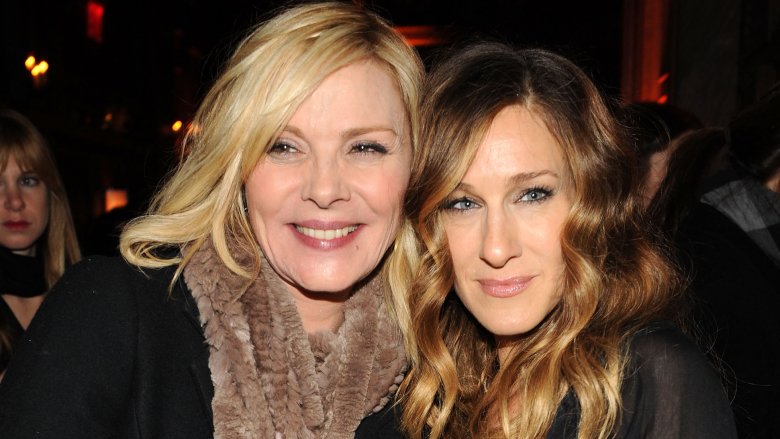 Getty Images
In a rather blunt interview with Piers Morgan, Kim Cattrall further denied reports that her diva demands led Hollywood to scrap plans for a third Sex and the City movie.
"It's quite extraordinary to get any kind of negative press about something that I've been saying for almost a year of 'no' that I'm demanding or a diva," the 61-year-old actress revealed on an episode of ITV's Life Stories (via People) that aired Tuesday, October 3, 2017. "The answer was always no and a respectful, firm, no."
"I never asked for any money, I never asked for any projects," she added. "To be thought of as some kind of diva is absolutely ridiculous."
Cattrall also took aim at her former co-star and producer Sarah Jessica Parker, whom she said "could have been nicer" amid all the reports.
Parker had previously confirmed to Extra that Sex and the City 3 would not happen, saying, "It's not just disappointing that we don't get to tell the story and have that experience, but more so for that audience that has been so vocal in wanting another movie."
Cattrall and Parker's alleged feud reportedly dates back to the later seasons of the beloved Emmy-winning HBO comedy. "It's no secret that the women have had their issues over the years," a source told People magazine on Tuesday. "They are all very talented. But I don't think it's ever been easy."
The source went on to allege that, by speaking out publicly, Cattrall was "trying to distract from what this is about — which is this: Kim killed the movie." The source also claimed that, while Cattrall said she turned the film down last year, the Golden Globe winner was actually "negotiating as recently as this summer."
While we wait to hear if Parker comments on Cattrall's statements, read up on all of Hollywood's nastiest feuds.