Steven Tyler Dismisses Heart Attack Rumors After Aerosmith Tour Cancellation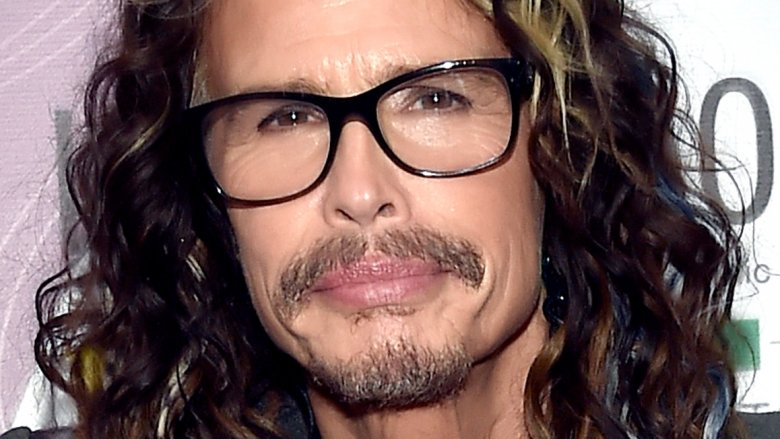 Getty Images
The Aerosmith frontman is opening up about his recent health scare.
Steven Tyler took to Twitter this weekend to address rumors of a heart attack after his band suddenly cut the final South American dates of their international "farewell" tour short last week.
"It breaks my heart to have left this tour early...the band has never played better...just watch the 100,000 people at rock in Rio," the rock star, 69, wrote on Saturday, Sept. 30, 2017. "I give you all an A+ for creative speculations, but I certainly did not have a heart attack or a seizure ((unless Joe Perry is takin' a rippin' lead))...Sorry to have cut the tour short but I had to have a procedure that only my doc in the states could perform. We've been to Tel Aviv...to Russia...to Rio...and all the in between...I guess it's true what they say...'That life's a p*sser when eu're a peein'...."
As Nicki Swift previously reported, the "Cryin'" singer sought "immediate care" after being advised by his doctor to stop performing due to "unexpected medical issues" on Tuesday, Sept. 26. At the time, details of the singer's condition had not been revealed. However, in a statement released last week, Aerosmith said he is "expected to make a full recovery," adding, "With proper rest and treatment he will be back on his feet soon rocking the world." 
"To everybody in South America...Brazil, Chile, Argentina and Mexico...I'm very sorry and feel like I've let you down...I won't be able to continue the last four shows of this tour," the "Dream On" singer continued. "I flew back to the US on doctor's orders last night after the show in São Paulo." He went on to reassure fans that while he was "not in a life threatening condition," this was something he needed "to deal with this right away, and get some rest and medical care immediately in order to sustain and maintain [his] future performances." The rocker concluded his message, "I promise I'll be back."
We're glad to see Tyler is already on the mend!