Who Is Emma Roberts' Famous Father?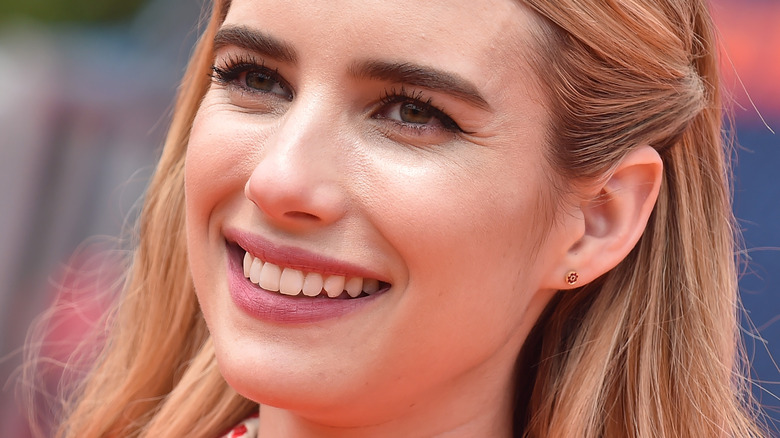 DFree/Shutterstock
The following article includes mentions of substance abuse.
Emma Roberts started acting at age 9, when she played the daughter of drug trafficker George Jung in "Blow," the 2001 crime drama starring Johnny Depp and Penelope Cruz. Young Emma had never auditioned before because her mother, Kelly Cunningham, wasn't too keen on her daughter pursuing a career in Hollywood. "I said to her, 'You're not supporting my dreams!'" Emma told Glamour in 2015. Wanting to be a supportive parent, Cunningham let her daughter try out for the tricky part thinking Emma would never land the role. "She decided to let me go on one audition, thinking I'd see what rejection was like," she explained.
Cunningham was wrong, and Emma's career took off. She landed a series of small roles until Nickelodeon cast her in "Unfabulous," giving the 12-year-old her breakthrough. "Growing up, I was obsessed with all shows Nickelodeon ... my childhood dream came true," she told Net-A-Porter in 2018. She transitioned from TV to the big screen seamlessly, snagging prominent roles in beloved flicks like "Nancy Drew" in 2007 and "Hotel for Dogs" in 2009.
As Emma matured, so did her roles. Today, she's best known for slaying it on "American Horror Story" and starring alongside the likes of Jamie Lee Curtis and Lea Michele in "Scream Queens." Her success is her own doing, but Emma does have important industry influences in her own family. While Emma's blood ties with Hollywood icon Julia Roberts are well-known, her aunt isn't the only one. Emma's father is also famous.
Eric Roberts is an Oscar-nominated actor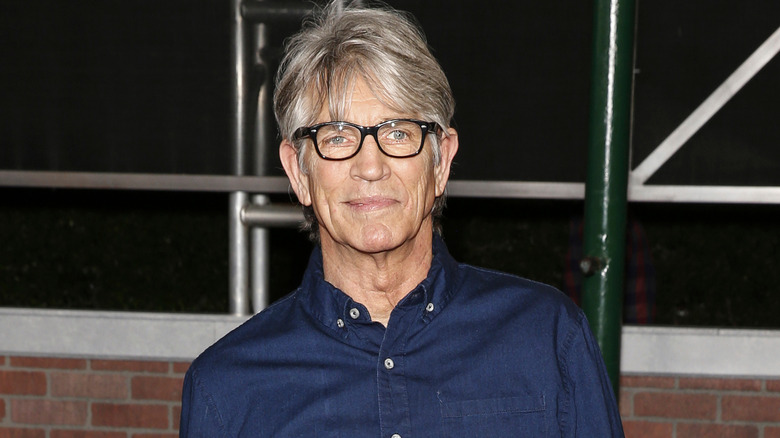 Ovidiu Hrubaru/Shutterstock
Eric Roberts' name may not sound as familiar as his sister Julia Roberts', or his daughter Emma Roberts'. But Eric has quite an impressive career. After starring in the NBC soap opera "Another World" in 1977, Eric snagged the lead role in "King of the Gypsies" the following year. Eric showed what he was made of right off the bat, earning a Golden Globe nomination for his film debut. The actor later received another Golden Globe nod, as well as an Academy Award nomination for his starring role in the 1985 film "Runaway Train," according to IMDb.
Eric continued to rack up the roles throughout the decades, having more than 400 acting credits to his name, according to CraveOnline. That is no small feat! In fact, Vanity Fair dubbed Eric the "hardest-working man in Hollywood" in 2018. With such a promising start under his belt decades ago, Eric surely should have shot to legendary status in no time.
But that's not what happened. Despite his undeniable talent and willingness to put in the hours, Eric's career took a hit in the late 1980s and throughout the 1990s, Vanity Fair noted. In 1987, Eric had his first run-in with the law after attacking a New York cop, The Associated Press reported. He was booked on assault of a police officer, trespass, and possession of cocaine and marijuana.
Eric Roberts' drug addiction hurt his relationships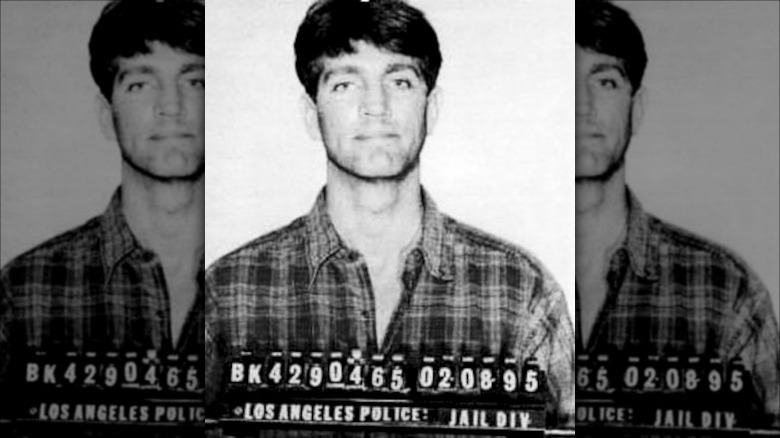 Kypros/Getty Images
Eric Roberts struggled with drug addiction, often abusing cocaine and marijuana while on the job. "I would go to meetings with people that mattered, like Oliver Stone and Sean Penn and I would go stoned," he told Vanity Fair in January 2018. His habit also affected his marriage to Eliza Garrett, to whom he has been married for two decades. "I was doing it to the point where my wife said, 'It's me or the coke,'" he said. In February 1995, Eric was arrested for domestic violence, The Associated Press reported. "The suspect pushed [Garrett], causing her to hit her head against the wall," Los Angeles Sgt. Robert Martinez said.
It hurt his relationship with other family members, as well, including Julia Roberts. Much has been speculated about the supposed feud between Eric and Julia, but that's not how he sees it. Instead, he blames the distance on his drug use. "I was exhausting to be around ... Everyone in my world needed a break sometimes, and that must have included Julia." 
Around that time, Eric and his ex Kelly Cunningham fought over Emma Roberts' custody — and Julia sided with Cunningham, E! News reported. They separated when Emma was just months old, so she spent very little time with her father. Eric conquered addiction in 2010, a journey documented on "Celebrity Rehab with Dr. Drew," the New York Post noted. But it didn't mend his relationship with his daughter. "We're not [close]," Emma told Tatler in January.
If you or anyone you know is struggling with addiction issues, help is available. Visit the Substance Abuse and Mental Health Services Administration website or contact SAMHSA's National Helpline at 1-800-662-HELP (4357).