How Much Did 50 Cent Make From Vitamin Water?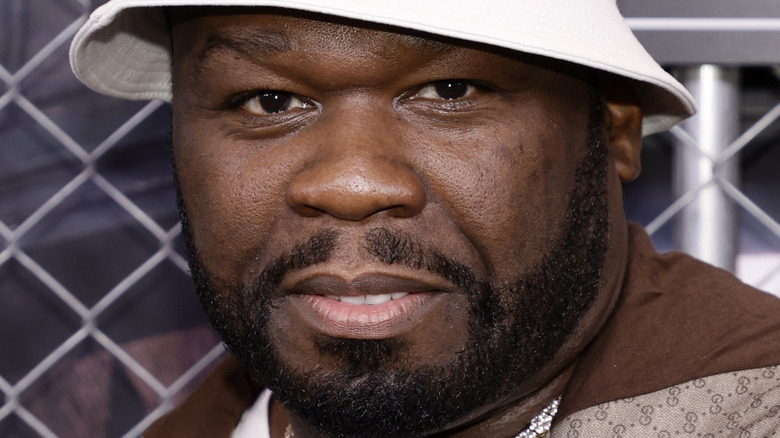 Jamie Mccarthy/Getty Images
In addition to a slew of music, movie, and television productions, 50 Cent (whose real name is Curtis Jackson) was previously one of the faces of Vitamin Water. In 2004,50 Cent partnered with water company, Glaceau, to launch his own line of grape-flavored drinks called Formula 50. The move made sense for 50 Cent, as the "In Da Club" lyricist said at the time that he was aiming to live a "health conscious" lifestyle.  
"I wouldn't be a part of it if it wasn't part of my lifestyle. I travel a lot, so I'm health conscious, but I get tired of drinking so much water," 50 told USA Today. "It's perfect for me — they do such a good job making water taste good."
In addition to the development of his own line of drinks, the rapper was also given a minority stake in Vitamin Water and was used in a string of promotional campaigns for the company. However, Vitamin Water was later acquired by Coca-Cola in 2007 for $4.1 billion, leaving many to wonder how much 50 Cent made from his stake in the beverage company.  
50 Cent's scored big after Vitamin Water was purchased
When Vitamin Water was purchased by Coca-Cola for over $4 million, 50 Cent walked away with a whopping $100 million, according to Forbes. The deal later landed the rapper on Forbes list of the most powerful celebrities, at No. 26, thanks to the sale of his stake in the beverage company. At the time, 50 Cent said that his massive earnings were simply inspiration for him to work on signing an even "bigger deal."
"People were talking about how much money I made, but I was focused on the fact that $4.1 billion was made," 50 Cent told Forbes in 2008, adding, "I think I can do a bigger deal in the future."
However, 50 Cent later found himself in financial turmoil and was forced to file for chapter 11 bankruptcy in 2015, as reported by The Guardian. The "Power" executive producer was discharged from bankruptcy after completing a five-year payment plan, which saw the rapper pay off nearly $23 million in debt.
50 Cent made a comeback after filing for bankruptcy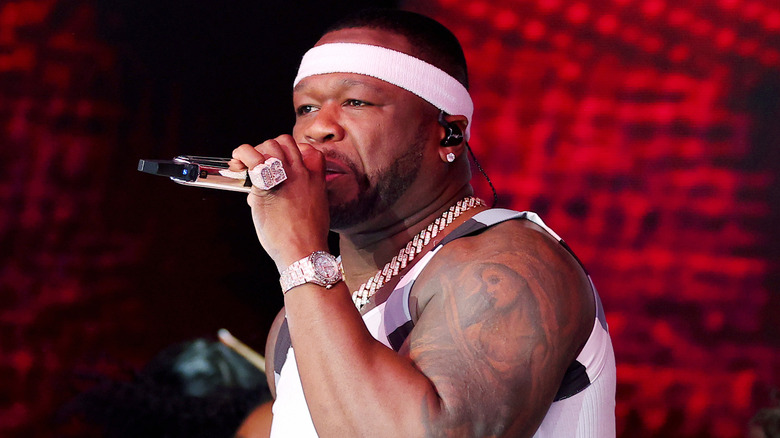 Kevin C. Cox/Getty Images
Following the myriad of financial problems 50 Cent faced early in his career, the rapper has since bounced back and seems to be doing better than ever. The New York native signed a three-series commitment deal with Starz in 2018, per Variety, which could earn the rapper upwards of $150 million. In a statement provided to the outlet, Starz CEO Chris Albrecht expressed how excited he was to welcome 50 Cent as an executive producer at the network.
"Both on-screen and off, Curtis has proven that he can deliver content that our viewers want to watch. He is the real deal," Albrecht said. "And we have given him a real deal, with what I believe to be among the most significant deals to date for an executive producer in premium television."
Ultimately, it appears 50 Cent has overcome his previous financial hurdles. The "Den of Thieves" actor's net worth is reportedly close to $40 million, according to Celebrity Net Worth. In addition to his television ventures, 50 Cent also signed a deal with premium liquor brand EFFEN Vodka in 2014, but sold his stake in the company after two years for $60 million.