How Did Jax Taylor And Brittany Cartwright Meet?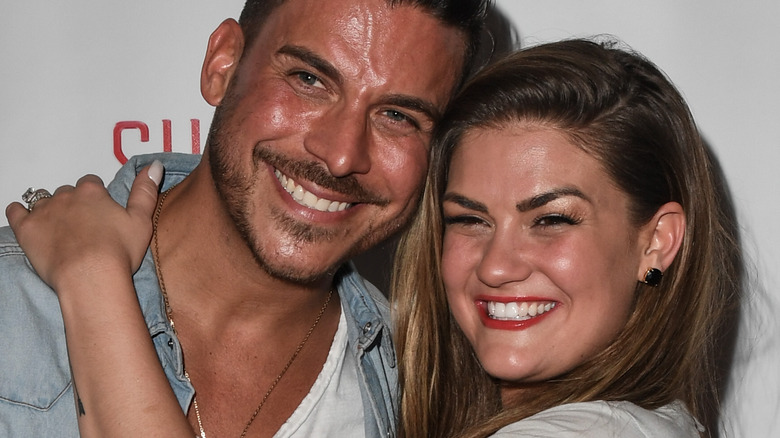 Mindy Small/Getty Images
"Vanderpump Rules" fans have watched the ups and downs of couple Jax Taylor and Brittany Cartwright. The reality stars have had much of their relationship in the spotlight for all of the world to see. Taylor was one of the original cast members, appearing in eight seasons. Meanwhile, Cartwright joined the show for five seasons.
But both Taylor and Cartwright decided to leave the show before Season 9. On Instagram, Cartwright wrote, "Although this is difficult to share, Jax and I will not be returning for another season of 'Vanderpump Rules.' We are excited to take this time to focus on our growing family and share with you our new endeavors." Instead, as an insider told Us Weekly, the two are "enjoying this new chapter of their lives as parents."
Taylor and Cartwright may be happily married proud parents now. But how did the two reality stars meet in the first place? Let's take a look back at that first encounter that created sparks between them.
Jax Taylor met Brittany Cartwright in Vegas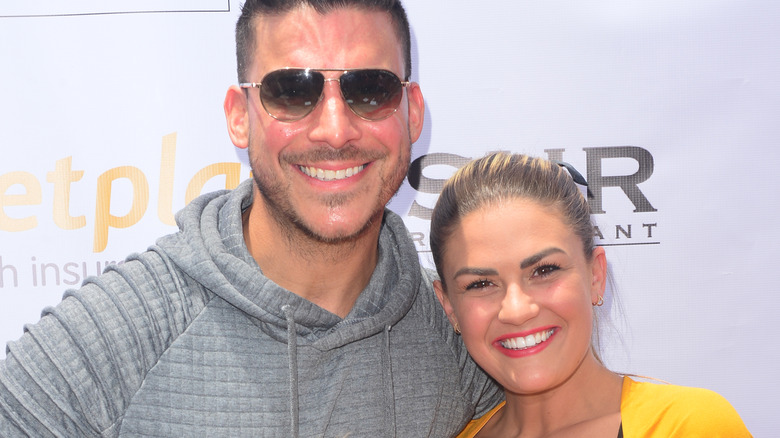 Jerod Harris/Getty Images
In a January 2019 Instagram Story (via Bravo's Style & Living), Brittany Cartwright revealed that she first met Taylor while at the Gold Spike Lounge in Las Vegas. According to Cartwright, Taylor got her number that evening, leading them to eventually start dating. "Lol memories!" she wrote.
But at the time, Taylor was a bit of a playboy, not necessarily looking for anything serious. In fact, he had a strong stance against marriage. "I was anti-marriage. I was never, never, ever going to get married. It was not in the cards for me," he told People in 2019. "Then I met Brittany, and everything changed ... Right when I met Brittany, I knew. If I'm going to do it, this is the one."
When Taylor met his future wife, he actually already tied up with someone else. Cartwright told Bravo in 2017 (via Us Weekly), "He was with another girl, I stole him away and we've been together ever since." Taylor even convinced Cartwright to move from Kentucky to Los Angeles, where she landed on "Vanderpump Rules."
The couple faces ups and downs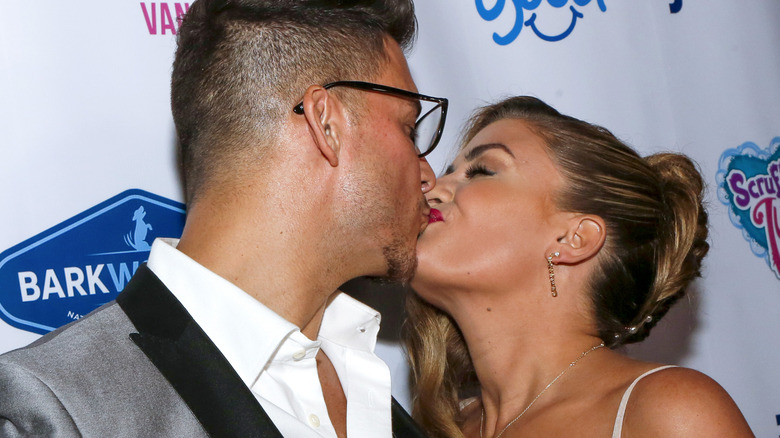 Aude Guerrucci/Getty Images
In fairy tales, the couple ends up together and lives happily ever after. But like any real-life couple, Jax Taylor and Brittany Cartwright have faced challenges on the road to their happy ending. In 2017, Taylor cheated on Cartwright with fellow "Vanderpump Rules" castmate Faith Stowers. In an interview with Us Weekly, Taylor tried to explain his actions. "I just kind of fell into kind of a deep hole and that happens out here sometimes," he said. "You get sucked into this lifestyle."
The couple decided to work through things and stay together, but Cartwright also opened up to Us Weekly about how difficult it was. "It is hard, trust me, and there are still days, sometimes, when you can't help but think of horrible things from the past," she said. "But for the most part, we've moved mountains in this relationship."
Taylor and Cartwright continue to move mountains for their first child Cruz, whom they welcomed in 2021. Taylor told Us Weekly, "Most kids, nowadays, their parents are fighting or arguing so you want him to know that he comes from a loving household."