What Jax Taylor Has Been Up To Since Leaving Vanderpump Rules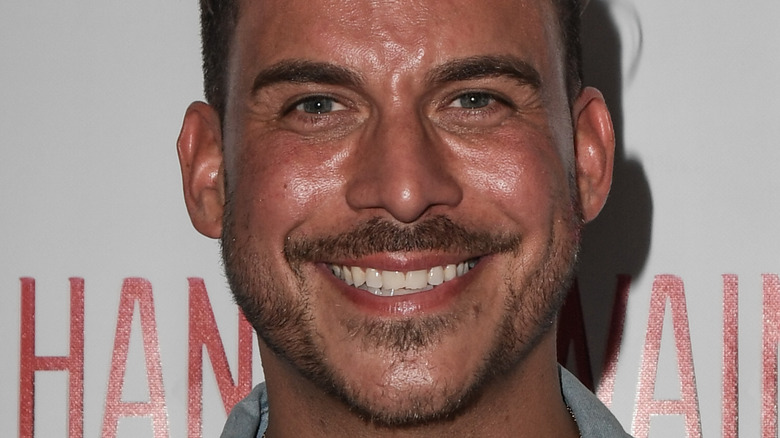 Mindy Small/Getty Images
As the self-proclaimed "number-one guy" in the group, Jax Taylor served up plenty of drama throughout the first eight seasons of "Vanderpump Rules." From serial cheating to chunky sweater parking lot brawls, his questionable behavior made the show entertaining, even if he wasn't the most well-liked. Taylor eventually roped future wife Brittany Cartwright into his antics, with the middle seasons of the show often focusing on the ups and downs of their relationship. They even received a spin-off in 2017, "Vanderpump Rules: Jax and Brittany Take Kentucky."
Although most viewers don't tune into "Vanderpump Rules" expecting a likable cast anyway, fans became increasingly fed-up with Taylor and Cartwright's behavior over the years. When anti-LGBTQ+ statements resurfaced from the pastor they booked for their 2019 wedding, the couple repeatedly downplayed and minimized their severity. While Lance Bass of *NSYNC eventually officiated instead, the damage was already done. At Taylor and Cartwright's final reunion, Taylor made the grave error of calling it "my show" (via E! News), even though it's named after executive producer Lisa Vanderpump, who owns the restaurants where he and his co-stars were employed.
Bravo did a massive cast overhaul ahead of the show's ninth season, and Taylor and Cartwright were fired shortly after original cast members Stassi Schroeder and Kristen Doute. Even though his tenure ended badly, viewers are still curious about Jax Taylor's life now that he's no longer in front of the cameras.
Jax Taylor and Brittany Cartwright are proud parents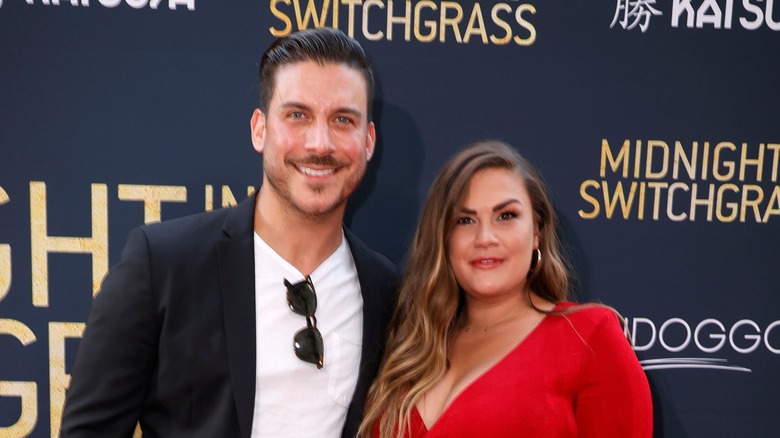 Frazer Harrison/Getty Images
Just months after their departure from "Vanderpump Rules," Jax Taylor and Brittany Cartwright celebrated the birth of their first son in April 2021. Named Cruz Michael Cauchi, he has Taylor's real last name before he changed it for showbiz. Taylor took to Instagram the day after Cruz's birth, saying, "I don't think I have ever been as happy as I am right now, everything else in life seems so insignificant now ... I have the most beautiful son a man could ask for, he's an absolute blessing from god."
Taylor and Cartwright are one of many "Vanderpump Rules" couples to have baby fever in recent years. Stassi Schroeder and Beau Clark, Lala Kent and Randall Emmett, and Scheana Shay and Brock Davies were all expecting around the same time. Various combinations of the babies have linked up for playdates. After following their parents on the show for years, there's still something really surreal about seeing the next generation of SUR-vers.
Upon Cruz's first birthday in April 2022, Taylor and Cartwright celebrated with a baseball-themed bash and an appearance from Mickey Mouse. All of his fellow Vander-babies were in attendance, as seen on his Instagram account, which already has nearly 200,000 followers.
Jax Taylor has a big move on the horizon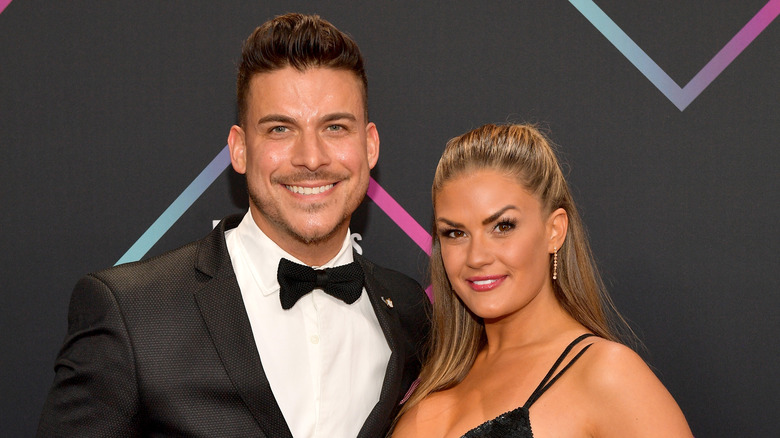 Matt Winkelmeyer/Getty Images
After living in LA throughout their time on "Vanderpump Rules," Jax Taylor and Brittany Cartwright have announced a change of scenery. And no, it isn't to Cartwright's native Kentucky. In a Cameo video that a fan posted on Reddit in May, Taylor revealed that they were packing it up for Clearwater, Florida. He also told the fan, "Thank you for watching and putting up with my crap."
While it's unknown if Taylor and Cartwright are moving to Clearwater for any specific reason, Taylor mentioned a possible job opportunity running a hockey team's social media in Tampa back in Season 6 of the show. After it was dropped and never mentioned again, it became a running joke among fans. Taylor also has family based in Tarpon Springs, and previously lived in Miami during his modeling days. Clearwater and Tarpon Springs are relatively close to each other, so it's possible that he wants to raise Cruz around his family, especially now that he and Cartwright are off of the show.
Although it's even more unlikely that they'll return to the show after the move, it's clear that Taylor and Cartwright (and Cruz) are as close as ever with their "Vanderpump Rules" co-stars.