What Really Happened Between Tyler Cameron And Gigi Hadid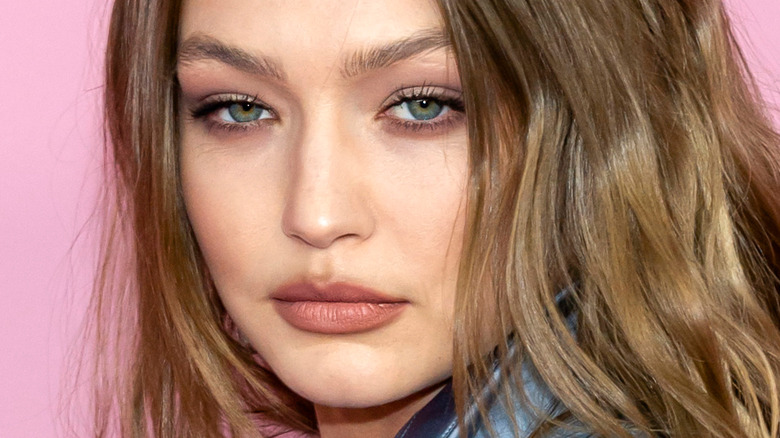 Ovidiu Hrubaru/Shutterstock
Tyler Cameron's fame skyrocketed after appearing on Hannah Brown's season of "The Bachelorette" in 2019. While fans were rooting for Brown to choose him, Cameron ended up as the runner-up. After Brown split from Jed Wyatt, the season's winner, she expressed that she still had feelings for Cameron during the "After the Final Rose" live special. Brown then asked Cameron if he was interested in getting drinks with her, and Cameron accepted the invitation.
"We haven't even thought about that or talked about [the date]," Cameron told Glamour in a July 2019 interview following the "After the Final Rose" special. He added, "I think we'll just take it day by day and approach it how we feel best."
A month later in August 2019, Cameron was spotted leaving Brown's home. Fans speculated that things were heating up between the two, which led to excitement. However, Cameron shut those rumors down, explaining that he and Brown were just catching up, as friends, without the cameras. "We saw each other in L.A., where yes, I slept at Hannah's house, but we didn't sleep together," he wrote in his book "You Deserve Better: What Life Has Taught Me About Love, Relationships, and Becoming Your Best Self" (via US Weekly). "We weren't in a relationship at that point, and we definitely weren't boyfriend and girlfriend."
Tyler Cameron thinks Gigi Hadid is 'good people'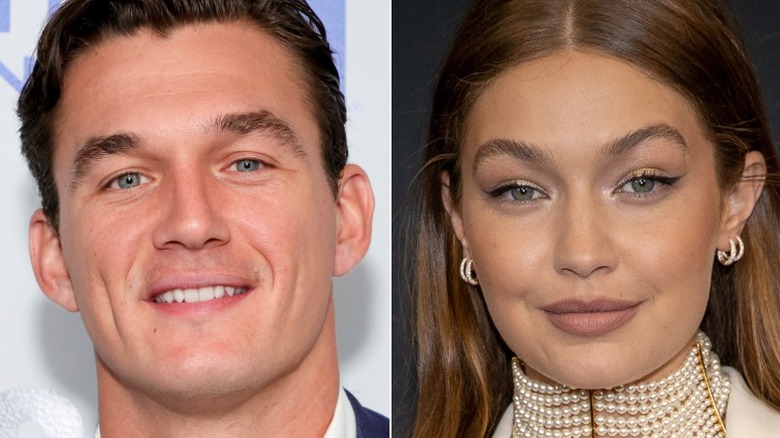 Frazer Harrison/Getty & undefined & Frazer Harrison/Getty & DFree
In his book "You Deserve Better: What Life Has Taught Me About Love, Relationships, and Becoming Your Best Self," Tyler Cameron wrote (via US Weekly) that a couple days after cameras caught him leaving Hannah Brown's place, he "was seen in New York City, out on a date with a different girl." And that girl was none other than Gigi Hadid.
In addition to being spotted around the Big Apple with the model, Cameron was also seen with Hadid and the rest of her family in the Netherlands after the funeral of Hadid's grandmother. Cameron once again shut down the romance rumors, explaining that he and Hadid were just good friends enjoying each other's company. He also expressed that after the public attention he got from "The Bachelorette," he wanted to keep his romantic life as private as possible. "She's good people, she's an amazing person and we're just keeping it friendly," Cameron said in an interview with Entertainment Tonight. 
He added, "I'm at the point where I don't really want to talk about my relationships. I've dated publicly, so... I'm trying to date privately and I'm not in love with anybody right now." Cameron also told the outlet that he had been in New York a lot in order to focus on a career in modeling. That being said, he noted that he and Hadid didn't talk shop while hanging out. "I don't really try to talk [about modeling] with them," he said, referring to the Hadid sisters. "I just try to enjoy the moment."
Tyler Cameron says it wasn't a 'bad breakup'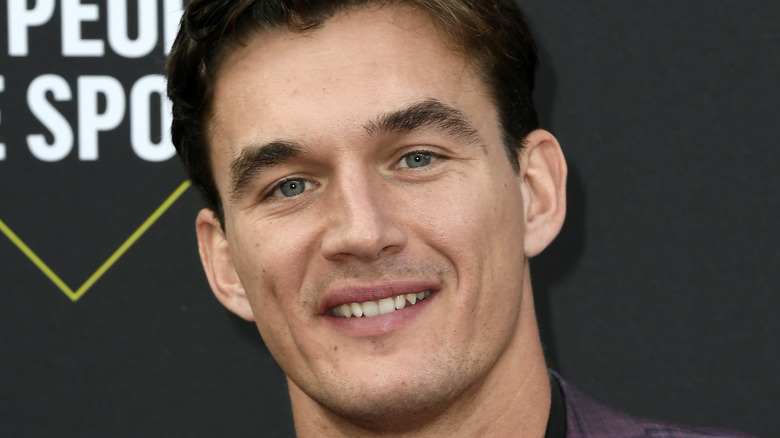 Frazer Harrison/Getty Images
While to this day, Tyler Cameron and Gigi Hadid have stayed pretty mum about their time together, Hannah Brown was very vocal about her thoughts on the relationship while chatting with People in November 2021 ahead of the release of her memoir "God Bless This Mess: Learning to Live and Love Through Life's Best (and Worst) Moments." 
"I was really caught off-guard," Brown told People of seeing the photos of Cameron and Hadid days after he was spotted leaving her apartment. "I knew we were not together or openly dating, but just from the conversations we'd had, it was so shocking — and so public." Discussing the gut-wrenching moment with Entertainment Tonight, Brown explained, "I just felt like both my knees kind of got knocked out from under me. I think I was really embarrassed."
In October 2019, after a whirlwind two month relationship, it was revealed that Cameron and Hadid had gone their separate ways. While Hadid got back together with Zayn Malik in early 2020 (the two have since split again), Cameron had no hard feelings about his breakup with the model. "Just meeting someone that was great," he said in an interview with People. "She's a great person, and I met a great friend." He added, "It wasn't like a bad breakup or anything like that. It was just, we're at different parts of our lives right now."