The Real Reason Fans Are Worried About Angela Lansbury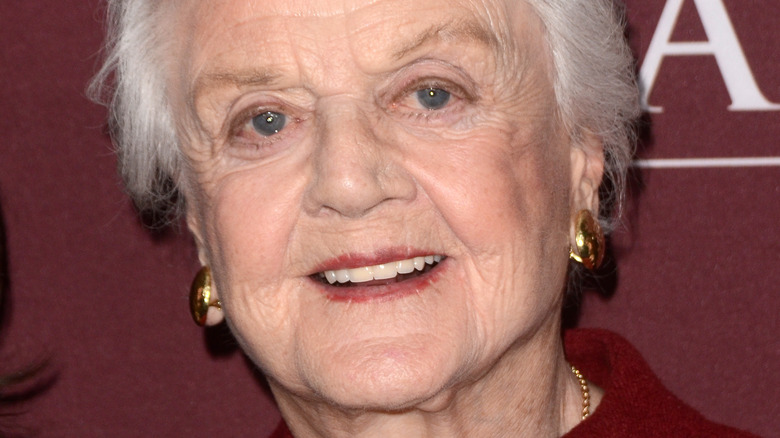 Kathy Hutchins/Shutterstock
The 75th Annual Tony Awards took place on June 12, 2022, and the list of groundbreaking wins is impressive. Perhaps the biggest winner of the night was Jennifer Hudson, who finally became an EGOT (that's someone who has won an Emmy, Grammy, Oscar, and Tony) for "A Strange Loop," which she co-produced, per CNN. There were many other noteworthy wins too, including Jesse Tyler Ferguson, who won for his role in "Take Me Out" and Patti LuPone, who added another Tony to her collection for the revival of "Company," per the New York Times. While the awards are a celebration of everyone in the theater, the 2022 ceremony paid special homage to theater luminary Angela Lansbury.
You may know her for her long-running show "Murder she Wrote," but Lansbury made her career as a stage actress, long before she was solving crime in Cabot Cove. To date, she has won a whopping six Tony Awards for her roles in various productions, including "Sweeney Todd" and the Noel Coward ghost comedy "Blithe Spirit," per People. Her latest win, a highly-coveted Life Time Achievement award, was given out at Sunday night's ceremony.
The awards were announced by co-star Len Cariou and accompanied by a special performance from New York City Gay Men's Chorus, per New York Times. Lansbury was notably absent from the ceremony though, and that's causing some serious concern among her many fans.
Fans found Angela Lansbury's absence strange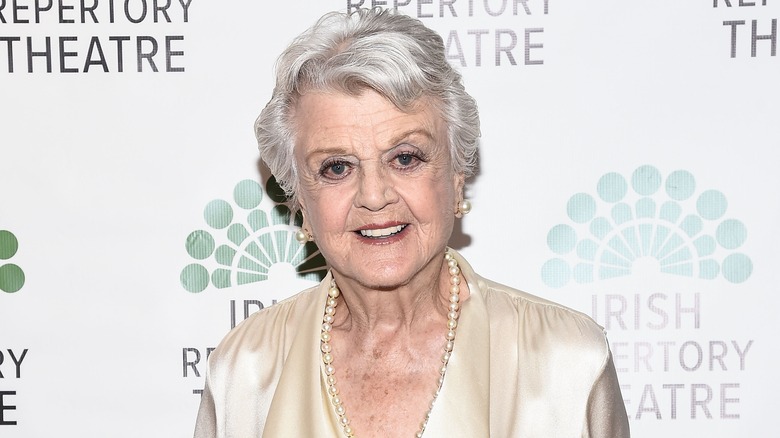 Daniel Zuchnik/Getty Images
Angela Lansbury fans thought it was very strange the Broadway Legend was absent from the 75 Tony Awards, seeing as she was awarded a Lifetime Achievement Award that evening. Right off the bat, fans were confused by the fact that the award was given during the pre-show. Surely someone as notable as Lansbury deserves some actual air time? Adam Feldman, a theater critic at Time Out New York, tweeted that it was likely cut from the broadcast because Lansbury was not in attendance to receive it. Adding that her absence may "explain why this wasn't on the main broadcast."
Some fans hypothesized that Lansbury skipped the show because the award wasn't included in the main broadcast. "Maybe she knew she would be part of the pre-show and figured we don't deserve to hear a word," tweeted a fan. Others thought her absence could be health-related. "She is 96 years old. It is possible she isn't doing well enough to record a video," read another tweet.
Lansbury has not commented yet but there is no indication that her nonattendance was due to poor health or personal problems. After all, Lansbury is 96 years old and splits her time between LA and Ireland, per VisionTV. It may just be that after five wins, traveling all the way to New York to receive yet another Tony sounded like too much work, and she's already put in plenty of effort.