Why Jeff Bridges Says That His Fans Helped Save His Life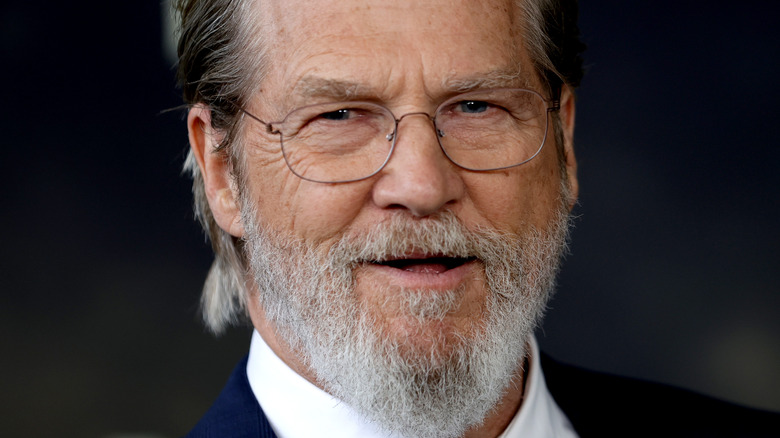 Frazer Harrison/Getty Images
The World Health Organization officially declared COVID-19 a pandemic in March 2020, and global lock-down started. Hundreds of millions contracted the virus, millions died, and the battle is still not over for many. However, it's finally over for Jeff Bridges — despite him coming close to death during his 18-month fight for life. 
Bridges revealed his health was even more dire than anybody knew. He was nearing the end of chemotherapy to treat non-Hodgkin lymphoma when he got hit by COVID in January 2021. And, it hit hard as his antibodies were already compromised from all the cancer meds. "I had no defenses. That's what chemo does — it strips you of all your immune system. I had nothing to fight it," he told People. Bridges was hospitalized for five months. He suffered such excruciating pain that he even lost the will to live at one point. "I was kind of surrendering to the idea that I might die," he told Variety. "That this might be the end of the race kind of thing."
Thankfully, he reached a turning point and gradually started on the journey to recovery. The cancer is now in remission; he's COVID-free and even returned to filming "The Old Man." Bridges told Variety that he'd drawn from all his inner resources, including "spiritual, philosophic," to get his health back on track. But, he had some assistance from the outside too. In fact, Bridges says that his fans helped save his life.
Jeff Bridges' fans flooded him with love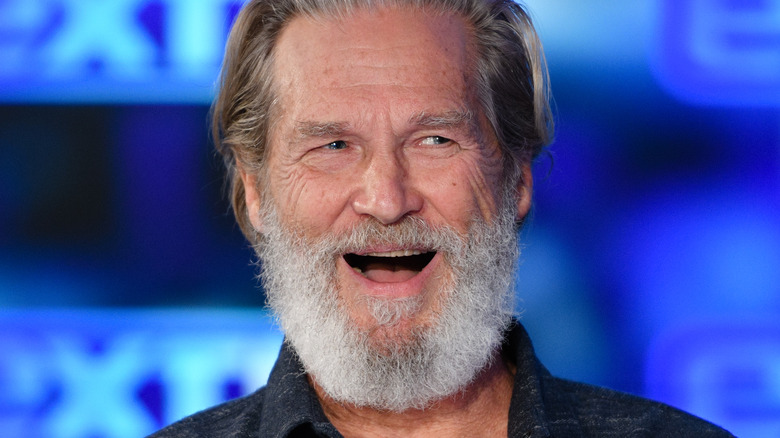 Noel Vasquez/Getty Images
Jeff Bridges' cancer diagnosis was no secret. The actor regularly kept fans up to date with his progress and was finally starting to see the light at the end of the tunnel. However, Bridges' lymphoma treatments had wrecked his immune system, so when he contracted COVID, it was at the worst possible time. He was left languishing in hospital, in agony and losing the will to live. But then all the love started flooding in.
Bridges credited the warmth and love from fans and family for likely being why he's still alive today. "You feel all that love, energy coming, that can't help but make you feel better, and it probably saved my life, I think, feeling all that love coming at me," he told "Good Morning America" in mid-June. Bridges shared the near-death experience of battling cancer and COVID actually "enhanced [his world] outlook." He admitted that "everything got a chance to get more intense" as he was enveloped in more and more love.
Bridges' fans are still feeling the warms despite the actor being back on his feet again. "Glad to see him doing well and looking great!" tweeted one. "Love to hear that Jeff.....you deserve a long and beautiful life!" wrote another. I'm very happy for your recovery. You're an excellent actor and wonderful person," said a third. "I've been thinkin about ya! Wish you the very best and can't wait to watch The Old Man, you damn teenager," Kathy Griffin commented.