The Confusion About Alexa Demie's Age Fully Explained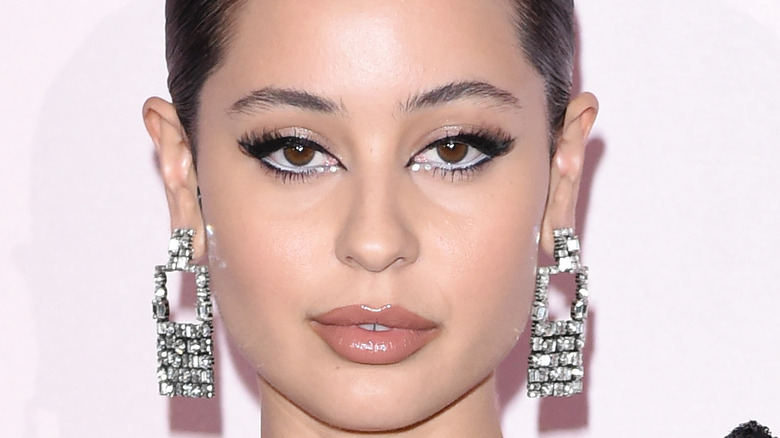 Stefania M. D'alessandro/Getty Images
From breaking records to receiving backlash from anti-drug organizations like D.A.R.E., HBO's "Euphoria" has quickly become one of the most buzzed-about shows on the planet. The series stars Zendaya as a drug-addicted teenager named Rue, as she struggles to maintain her troubled relationships with her mother, sister, and friends. One of Rue's friends is Maddy Perez, a no-nonsense fashionista, played by Alexa Demie. Demie's scene-stealing role as Perez in "Euphoria" made her one of the breakout stars of the show. Demie's character, a cheerleader at the fictional East Highland high school, is also involved in a toxic on-again, off-again relationship with Nate Jacobs (Jacob Elordi).
Demie's performance on "Euphoria" has even earned her a 2022 MTV Movie & TV award for best fight for her onscreen feud with Sydney Sweeney's character, Cassie Howard. And while Demie's role in the hit show has solidified her place among Hollywood's brightest young actors, there is some confusion about how old she truly is.
Alexa Demie's age is seemingly revealed in a TikTok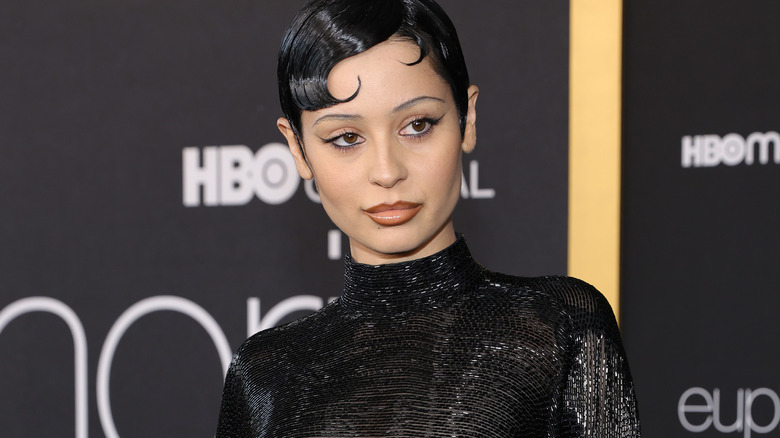 Amy Sussman/Getty Images
Alexa Demie's real age came into question after TikToker Amber Lizette posted a video seemingly showing a picture of the "Euphoria" star in a 2007 high school yearbook. "Realizing I went to high school with Maddy," Lizette wrote in the clip. While Lizette did not explicitly state the age of the woman she said was Demie, she did post another video suggesting the actor was in her thirties. "32 years young, ya'll need to stop calling Alexa old," she wrote in response to a fan asking her age.
While Lizette's claim about Demie's age matches closely to what is listed on Famous Birthdays (as the outlet suggests the actor is 31 years old) fans were quick to dispute the TikToker's initial claim. "It looks nothing like her," one person wrote, while another commented, "The eye shape and everything is different. I don't see it at all." However, there were some users who believed the photo was of Demie. One TikToker commented, "That's definitely her, how can u not see it? fr her face is so cute u can clearly see that's her." 
Demie herself has never publicly addressed the TikTok, or given any clarity to the mystery surrounding her real age.
Who is Alexa Demie?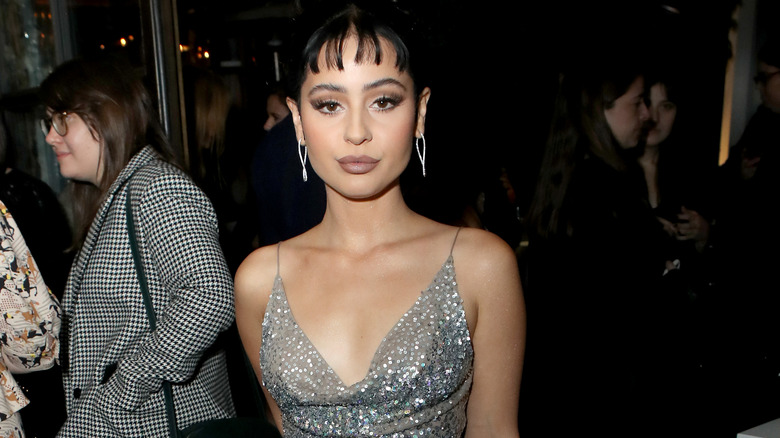 Ari Perilstein/Getty Images
Fans were shocked to learn that Alexa Demie may not be in her twenties like the rest of her "Euphoria" co-stars. Perhaps what's even more surprising is that the actor has been in the entertainment world for some time. She has released two singles; "Girl Like Me" in 2017 and "Leopard Limo (Archive LL11)" in September 2021. And it seems Demie has a true passion for singing, as she once told Vogue France that before she was cast in "Euphoria" she thought about quitting acting to focus on her other crafts. "I wasn't reading anything that I liked," Demie told the publication in 2019. "I thought about not acting and just focusing on music."
Demie also had roles in several television and film productions, according to IMDb. She had a reoccurring role in the crime drama "Ray Donovan" as Shairee in 2016, followed by an appearance on the Netflix show "Love," and a guest role in the streaming services' hit show "The OA" in 2019. Demie is also no stranger to the big screen, as she has been featured in drama films like "Brigsby Bear," "Mid90s," and "Waves." In other words, Demie's resume shows some maturity, regardless of her real age.