Tom Hanks Absolutely Slams One His Most Famous Roles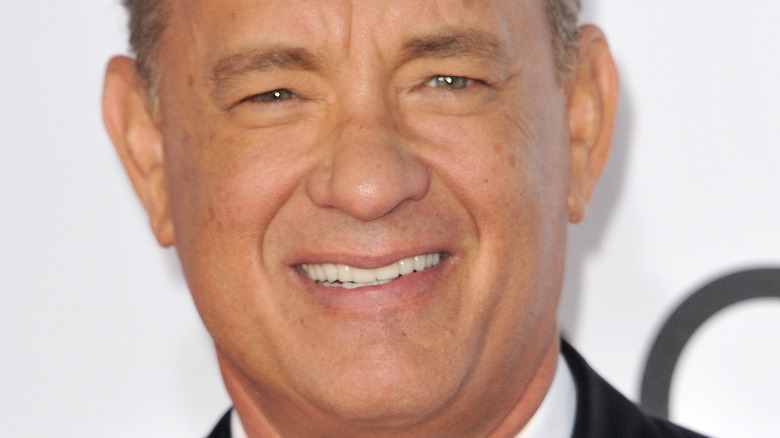 Tinseltown/Shutterstock
Tom Hanks is a seasoned Hollywood veteran who just seems like an all-around good guy. Is it just us or does it seem like Hanks starred in only good movies? From "Forrest Gump" to "Saving Private Ryan," the actor has proven time and time again that there's nothing he can't do. At the ripe age of 65, it's safe to say that Hanks still has a lot of movie magic in him, and fans are just waiting to see what he does next.
There have been several memorable roles that Hanks has played throughout his career, and while fans have their favorites, so does Hanks. During an interview with "The Bill Simmons Podcast," Hanks revealed his three favorite roles, which are not super surprising. The star listed "Cloud Atlas," "A League of Their Own," and "Cast Away," as his top three. For "Cloud Atlas," Hanks said he loved shooting in Germany, adding, that he loved the work. He explained, "We were part of this big, massive ensemble of fantastic people who were just trying to do the hardest, best work on a deep throw."
He loved "A League of Their Own" for other reasons — basically because he got to play baseball all summer. As for "Cast Away," Hanks called the project was thrilling. "We were out in the middle of the ocean trying to grab shots," he shared. "We were out in Fiji, and my whole family was with me. Nothing but adventures every single day." But there's one role that the star didn't particularly enjoy.
Tom Hanks slams his role in The Da Vinci Code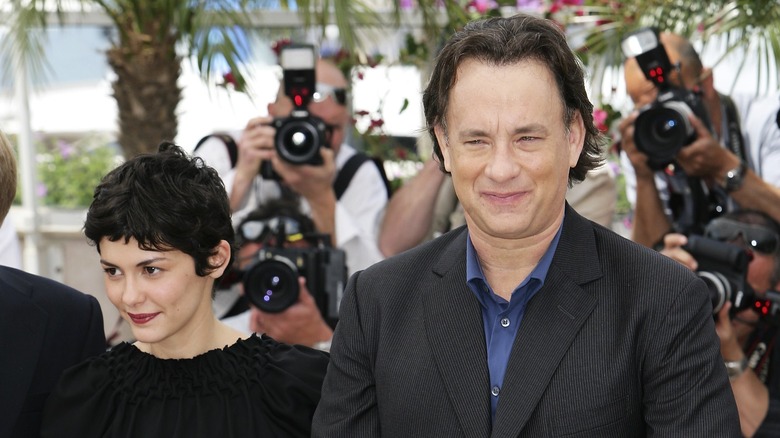 Dave Hogan/Getty Images
Tom Hanks holds nothing back regarding how he feels about one of his critically acclaimed roles. As fans know, Hanks played the role of Robert Langdon in the "The Da Vinci Code" franchise, which included "The Da Vinci Code," "Angels & Demons," and "Inferno." The three films earned plenty of hype (and money at the box office), but just because the movies were popular doesn't mean that Hanks loved playing the part. In an interview with The New York Times Magazine, via People, he spilled some tea on the franchise, calling the films "commercial enterprise." In fact, he added that they were "hooey." 
Hanks went on to talk about the author, adding, "I mean, Dan Brown, God bless him, says, 'Here is a sculpture in a place in Paris! No, it's way over there. See how a cross is formed on a map? Well, it's sort of a cross.'" Adding that the "delightful scavenger hunts that are about as accurate to history as the James Bond movies are to espionage." Hanks said that while there's nothing wrong with "good commerce," the film's third installment was "not good commerce."
Still, the movies were box office smashes. According to The Numbers, "The Da Vinci Code" brought in over $767 million while "Angels & Demons" grossed a little over $490 million. "Inferno" generated over $219 million at the box office, and altogether, the movies generated more than $1 billion in box office revenue. Holy smokes!